The Its Monday! What Are You Reading meme is hosted at Book Journey. In Sheila's  absence I'm linking this post via Twitter at #IMWAYR, and the Sunday Post hosted by Kimba the Caffeinated Book Reviewer.
Life…
I feel so old. My daughter turned 19 this past week. 19! She had a superhero themed party and made her own cake, including the superhero symbols you can see using fondant, which was pretty awesome.
Of course that meant my weekend was a write off between prepping for the party, sport and everything else, so I'm still behind!
What I Read Last Week (and the week before)
Saint Anything by Sarah Dessen
Church of Marvels by Leslie Parry
The World Between Two Covers by Ann Morgan
The Confectioner's Tale by Laura Madeleine
The Soul of an Octopus by Sy Montgomery
New Posts
(click the titles to read my reviews)
Review: A Court of Thorn and Rose by Sarah J Maas ★★★
Review: Saint Anything by Sarah Dessen ★★★★
Review: Church of Marvels by Leslie Parry ★★★★
Review: The World Between Two Covers by Ann Morgan ★★★
Review:  The Confectioner's Tale by Laura Madeleine ★★
Stuff on Sunday: Bookshelf Bounty
What I Am Reading Today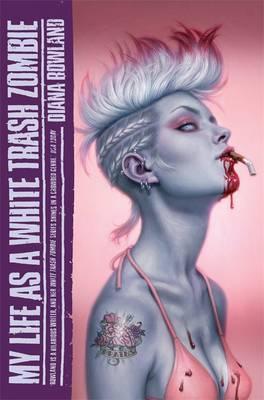 Angel Crawford is a loser. Living with her alcoholic deadbeat dad in the swamps of southern Louisiana, she's a high school dropout with a pill habit and a criminal record who's been fired from more crap jobs than she can count. Now on probation for a felony, it seems that Angel will never pull herself out of the downward spiral her life has taken. That is, until the day she wakes up in the ER after overdosing on painkillers. Angel remembers being in an horrible car crash, but she doesn't have a mark on her. To add to the weirdness, she receives an anonymous letter telling her there's a job waiting for her at the parish morgue—and that it's an offer she doesn't dare refuse. Before she knows it she's dealing with a huge crush on a certain hunky deputy and a brand new addiction: an overpowering craving for brains. Plus, her morgue is filling up with the victims of a serial killer who decapitates his prey—just when she's hungriest! Angel's going to have to grow up fast if she wants to keep this job and stay in one piece. Because if she doesn't, she's dead meat. Literally.
 

What I Plan To Read This Week

(click the covers to view at Goodreads)
A girl always remembers the first corpse she shaves. It is the only event in her life more awkward than her first kiss or losing her virginity. The hands of time will never move quite so slowly as when you are standing over the dead body of an elderly man with a pink plastic razor in your hand. From her very first day at Westwind Cremation & Burial, twenty-three-year-old Caitlin Doughty threw herself into the gruesome daily tasks of her curious new profession. From caring for bodies of all shapes and sizes, picking up corpses from the hospital morgue, sweeping ashes from the cremation machines (sometimes onto her clothes) and learning to deal with mourning families, Caitlin comes face to face with the very thing we go to great lengths to avoid thinking about – death. But as she started to wonder about the lives of those she cremated, and found herself confounded by people's erratic reactions to death, Caitlin's feelings began to evolve in unexpected ways. Now a licensed mortician, Caitlin tells the story of her fumbling apprenticeship with the dead. Exploring our death rituals – and those of other cultures – she pleads the case for healthier attitudes around death and dying. Full of bizarre encounters, gallows humour and vivid characters (both living and very dead), this eye-opening account makes this otherwise terrifying subject urgent and fascinating.
'There were too many of them. Lucille was nowhere Dave could see and only a faint mournful sigh reached him from where she lay . . . It was time to die, the hero's journey over.' New York is on fire, the streets are overrun, and the Demon Horde is feasting. With the world's greatest city in chaos, all eyes are on Dave Hooper, the superhero destined to save mankind. But hero or not, Dave is just one man and he's short of allies. He soon finds himself relying on Karen Warat: art dealer and Russian deep cover agent. Smart, dangerous and armed with a magic sword, Dave knows not to trust her. He also knows that without her, New York will fall. While the United States military try desperately to hold off the Horde, Dave and Karen realise that the monsters have a powerful new weapon – one of their best warfare strategists is working for them. With the enemy using the military's own tactics against them, defeat seems imminent. To have any chance of survival, mankind needs its Champion more than ever. The world needs Dave to become the hero he is meant to be.
Six Feet Under meets Stephanie Plum in Amy Andrews' fresh, funny, sexy urban-family noir about a country singer who almost made it, a private investigator who's seen too much and a mother who will cross all barriers to save her child. When ex hillbilly-punk rocker turned cadaver make-up artist Joy Valentine is visited by the ghost of a high-profile murder victim begging for Joy's help to find her kidnapped baby girl, Joy knows from experience the cops are going to think she's crazy.  So she takes it to the one guy she knows who won't. The last thing disgraced ex-cop turned private investigator Dash Dent expected is a woman from his past turning up to complicate his present with a nutty, woo-woo story. The problem is he knows Joy is telling the truth and he can't ignore the compelling plight of baby Isabella whose disappearance six months prior transfixed the nation. Discounted and discredited by the police, Dash and Joy work together to uncover the mystery and find Isabella, with a whacky supporting cast including Eve, a brothel madam; Stan, an excommunicated priest; Katie, Dash's ten-year-old daughter; and two horny goldfish. It's a race against time and against all odds – but the real battle for Dash and Joy might just be keeping their hands off each other.
Angie loved Mr Fox's magnificent, absurd hotel. In fact, it was her one true great love. But … today Angie was so cross, so fed up with everybody and everything, she would probably cheer if a wave of fire swept over the cliff and engulfed the Palace and all its guests. A sweltering summer's day, January 1914: the charismatic and ruthless Adam Fox throws a lavish birthday party for his son and heir at his elegant clifftop hotel in the Blue Mountains. Everyone is invited except Angie, the girl from the cottage next door. The day will end in tragedy, a punishment for a family's secrets and lies. In 2013, Fox's granddaughter Lisa, seeks the truth about the past. Who is this Angie her mother speaks of: 'the girl who broke all our hearts'? Why do locals call Fox's hotel the 'palace of tears'? Behind the grandeur and glamour of its famous guests and glittering parties, Lisa discovers a hidden history of passion and revenge, loyalty and love. A grand piano burns in the night, a seance promises death or forgiveness, a fire rages in a snowstorm, a painter's final masterpiece inspires betrayal, a child is given away. With twist upon twist, this lush, strange mystery withholds its shocking truth to the very end.
A practical and inspirational guide on how to become a professional author of genre fiction. Almost everybody thinks they have a book in them, or dreams of seeing their name on the cover of a book. And while there are many resources out there on the "craft" of writing or how to find your creative voice as an "artist," there is little by way of practical advice on how to actually set about writing genre fiction for a career. Fiona McIntosh, one of Australia's most successful commercial authors across a range of genres, is here to set the record straight, and set aspiring novelists on a realistic path. She believes that if you have a tough hide and a philosophical attitude—as well as a damn strong work ethic—anyone can make a living from popular writing. And she's here to show you how.
It's Tuesday, you're feeling lazy and you're craving flavour. It's Thursday, the weekend is in sight and it's time to share a feast with friends. It's Saturday, you're ready to splash the cash and go big. Eat the Week is stylish, practical and personal. Anna Barnett has devised creative recipes inspired by our different moods as we navigate the week. There's everything from weekend brunches and comforting dishes packed full of carbs to nutritious salads and zesty Asian noodles for when you want something lighter, plus cheats, insider tricks and imaginative ways with leftovers. On Mondays it's all about simple dishes, healthy-eating resolutions, minimum fuss and robust flavours; on Saturdays, when you have more time to shop and cook, things get a bit more extravagant.
  ***********
Have you entered the giveaway for Northern Heat by Helene Young?
Thanks for stopping by!