The Its Monday! What Are You Reading meme is hosted at Book Journey.
Life…
Shhh. Can you hear anything? No? Me either! No bickering voices, no indignant cries of "Muuuuuummm", no Minecraft mood music… It's so quiet now the children are finally back in school! Despite her initial fears, my daughter is enjoying high school and so far the boys, who are in the same (GATS) class this year despite being in different grades, are getting along.
It's the first Monday of the month so time to check in with my challenge progress.
The Eclectic Reader Challenge 1/12
Australian Women Writer's Challenge 6/50
Around the World in 12 Books Challenge 0/12
What's In A Name? Challenge 2/6
  What I Read Last Week
Useful by Debra Oswald
The Disreputable History of Landau Banks by E Lockhart
Gun Street Girl by Adrian McKinty
The Martian by Andy Weir
Volcano Street by David Rain
  New Posts

(click the titles to read my reviews)
Review: The Great Zoo of China by Matthew Reilly ★★★

Review: Useful by Debra Oswald ★★★1/2

Review: The Disreputable History of Frankie Landau-Banks by E Lockhart ★★★1/2

Review: Gun Street Girl by Adrian McKinty ★★★1/2
Review: The Martian by Andy Weir ★★★★★
About: Volcano Street by David Rain
Stuff On Sundays: Eclectic Reader 2015 Recommendations Part 1
 What I Am Reading Today
Some people love goodbyes…
23-year-old Catherine is mainly interested in Facebook and flirting, but she reluctantly takes a job at a local care home after her mother puts her foot down – and soon discovers that her new workplace contains many secrets. One of the residents at the home, 82-year-old Rose, is convinced that something sinister is going on in Room 7 and that her own life is under threat. But Rose has dementia – so what does she actually know, and who would believe her anyway? As Catherine starts investigating Rose's allegations, terrible revelations surface about everyone involved. Can Catherine find out what's really going on?
 What I Plan To Read This Week
(click the covers to view at Goodreads)
Their relationship is built on a bed of lies – but can he trust his heart in order to save her life? Darcy Montgomery is on the run. She must hide until she can testify in a shocking court case involving her former employer, but so far the witness protection program has only brought more danger. Any hopes of keeping a low profile are dashed when she saves the two children of wealthy property developer, Dominic St. James, from a sinking car driven by his ex-wife. Dominic St. James learns the car crash was no accident and his ex-wife is still missing, presumed dead. He is determined to keep his children, as well as their mysterious rescuer, safe until the threat is neutralised. Fighting his enemies and a growing attraction, he discovers that Darcy is much more than she seems. The danger to Darcy, Dominic and his family grows as their security is eroded and they face not one but two adversaries who have deadly intent. Who ultimately can trust who?
The people of Kaya die in pairs. When one lover dies, the other does too. So it has been for thousands of years – until Ava. For although her bondmate, Avery, has been murdered and Ava's soul has been torn in two, she is the only one who has ever been strong enough to cling to life. Vowing revenge upon the barbarian queen of Pirenti, Ava's plan is interrupted when she is instead captured by the deadly prince of her enemies. Prince Ambrose has been brought up to kill and hate. But when he takes charge of a strangely captivating Kayan prisoner and is forced to survive with her on a dangerous island, he must reconsider all he holds true . . . In a violent country like Pirenti, where emotion is scorned as a weakness, can he find the strength to fight for the person he loves . . . even when she's his vengeful enemy? Avery is a sweeping, romantic fantasy novel about loss and identity, and finding the courage to love against all odds.
Neva Bradley, a third-generation midwife, is determined to keep the details surrounding her own pregnancy – including the identity of the baby's father – hidden from her family and co-workers for as long as possible. Her mother, Grace, finds it impossible to let this secret rest, even while her own life begins to crumble around her. For Floss, Neva's grandmother and a retired midwife, Neva's situation thrusts her back 60 years in time to a secret that eerily mirrors her granddaughter's-a secret which, if revealed, will have life-changing consequences for them all.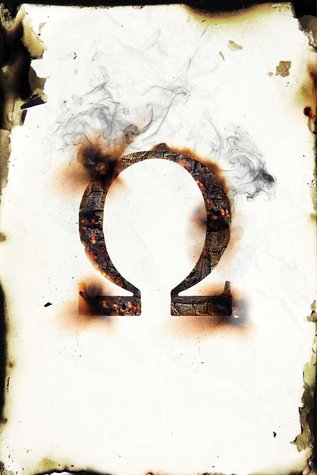 The Hunger Games meets Cormac McCarthy's The Road in this richly imagined first novel in a new post-apocalyptic trilogy by award-winning poet Francesca Haig. Four hundred years in the future, the Earth has turned primitive following a nuclear fire that has laid waste to civilization and nature. Though the radiation fallout has ended, for some unknowable reason every person is born with a twin. Of each pair, one is an Alpha—physically perfect in every way; and the other an Omega—burdened with deformity, small or large. With the Council ruling an apartheid-like society, Omegas are branded and ostracized while the Alphas have gathered the world's sparse resources for themselves. Though proclaiming their superiority, for all their effort Alphas cannot escape one harsh fact: Whenever one twin dies, so does the other. Cass is a rare Omega, one burdened with psychic foresight. While her twin, Zach, gains power on the Alpha Council, she dares to dream the most dangerous dream of all: equality. For daring to envision a world in which Alphas and Omegas live side-by-side as equals, both the Council and the Resistance have her in their sights.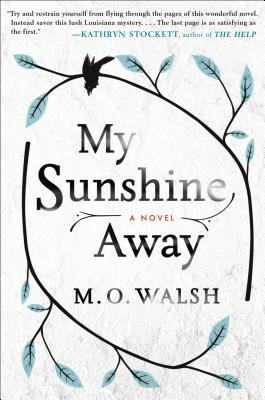 It was the summer everything changed.… My Sunshine Away unfolds in a Baton Rouge neighborhood best known for cookouts on sweltering summer afternoons, cauldrons of spicy crawfish, and passionate football fandom. But in the summer of 1989, when fifteen-year-old Lindy Simpson—free spirit, track star, and belle of the block—experiences a horrible crime late one evening near her home, it becomes apparent that this idyllic stretch of Southern suburbia has a dark side, too.
  ***********
Winners of the Australia Day Book Giveaway Blog Hop
Heather S and Samantha