The Its Monday! What Are You Reading meme is hosted at Book Journey.
Life…
  It's been a busy week as the children prepare to return to school for the new year on Wednesday. New uniforms, new school books, pens, books etc. I have to admit I'm eager for the return of some routine, and though they deny it, I think the children are looking forward to going back.
Today is Australia Day and my family and I plan to spend the day at the beach after the children are finished representing their Cub/Scout troop and the morning ceremonies hosted by the local council.
As part of the day's celebration I am again hosting the Australia day Book Giveaway Hop, make sure you enter my giveaway and then browse the linky for more contests to enter – many are open to international entries. Entry closes at midnight tomorrow.
  What I Read Last Week
First Frost by Sarah Addison Allen
War of the Wives by Tamar Cohen
Secrets of Whitewater Creek by Sarah Barrie
The Mime Order by Samantha Shannon
The Great Zoo of China by Matthew Reilly
  New Posts

(click the titles to read my reviews)
Review: Emergence by John Birmingham ★★★★

Review: First Frost by Sarah Addison Allen ★★★★1/2

Review: Secrets of Whitewater Creek by Sarah Barrie ★★★1/2

Review: War of the Wives by Tamar Cohen ★★★1/2
Review: Mime Order by Samantha Shannon ★★★1/2
It's the 2015 Australia Day Book Giveaway Blog Hop
 What I Am Reading Today
Sullivan Moss is useless. Once a charming underachiever, he's now such a loser that he can't even commit suicide properly. Waking up in hospital after falling the wrong way on a rooftop, he comes to a decision. He shouldn't waste perfectly good organs just because they're attached to his head. After a life of regrets, Sully wants to do one useful thing: he wants to donate a kidney to a stranger. As he scrambles over the hurdles to become a donor, Sully almost accidentally forges a new life for himself. Sober and employed, he makes new friends, not least radio producer Natalie and her son Louis, and begins to patch things up with old ones, like his ex-best mate Tim. Suddenly, everyone wants a piece of him. But altruism is not as easy as it seems. Just when he thinks he's got himself together, Sully discovers that he's most at risk of falling apart.
 What I Plan To Read This Week
(click the covers to view at Goodreads)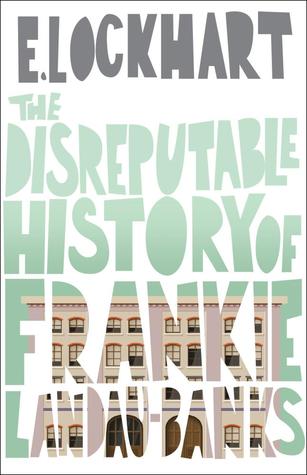 Frankie Landau-Banks at age 14: Debate Club. Her father's 'bunny rabbit'. A mildly geeky girl attending a highly competitive boarding school. Frankie Landau-Banks at age 15: A knockout figure. A sharp tongue. A chip on her shoulder. And a gorgeous new senior boyfriend: the supremely goofy, word-obsessed Matthew Livingston. Frankie Landau-Banks: No longer the kind of girl to take 'no' for an answer. Especially when 'no' means she's excluded from her boyfriend's all-male secret society. Not when her ex-boyfriend shows up in the strangest of places. Not when she knows she's smarter than any of them. When she knows Matthew's lying to her. And when there are so many, many pranks to be done. Frankie Landau-Banks at age 16: Possibly a criminal mastermind. This is the story of how she got that way.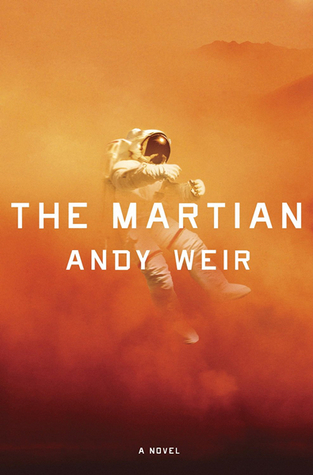 Apollo 13 meets Cast Away in this grippingly detailed, brilliantly ingenious man-vs-nature survival thriller, set on the surface of Mars. Six days ago, astronaut Mark Watney became one of the first men to walk on the surface of Mars. Now, he's sure he'll be the first man to die there. It started with the dust storm that holed his suit and nearly killed him, and that forced his crew to leave him behind, sure he was already dead. Now he's stranded millions of miles from the nearest human being, with no way to even signal Earth that he's alive–and even if he could get word out, his food would be gone years before a rescue mission could arrive. Chances are, though, he won't have time to starve to death. The damaged machinery, unforgiving environment, or plain-old "human error" are much more likely to get him first. But Mark isn't ready to give up yet. Drawing on his ingenuity, his engineering skills–and a relentless, dogged refusal to quit–he steadfastly confronts one seemingly insurmountable obstacle after the next. But will his resourcefulness be enough to overcome the impossible odds against him?
Belfast, 1985. Gunrunners on the borders, riots in the cities, The Power of Love on the radio. And somehow, in the middle, Detective Inspector Sean Duffy is hanging on, a Catholic policeman in the hostile Royal Ulster Constabulary. Duffy is initially left cold by the murder of a wealthy couple, shot dead while watching TV. And when their troubled son commits suicide, leaving a note that appears to take responsibility for the deaths, it seems the case is closed. But something doesn't add up, and people keep dying. Soon Duffy is on the trail of a mystery that will pit him against shadowy US intelligence forces, and take him into the white-hot heart of the biggest political scandal of the decade
A man's body is found in an empty house. His heart has been cut out and delivered to his wife and children. He is the first victim, and Detective Inspector Helen Grace knows he will not be the last. But why would a happily married man be this far from home in the dead of night? The media call it Jack the Ripper in reverse: a serial killer preying on family men who lead hidden double lives. Helen can sense the fury behind the murders. But what she cannot possibly predict is how volatile this killer is – or what is waiting for her at the end of the chase…
In the tradition of great Australian literature Volcano Street is a wonderfully vivid portrayal of small-town life and the uncertainties of childhood. 'What would Germaine do?' This is the mantra that Skip and Marlo Wells turn to as they navigate their way through the twists and turns that life brings. Such as the sectioning of their mother Karen Jane.  Marlo puts her faith in her hero, Germaine Greer, and twelve-year-old Skip trusts her clever big sister to know the right thing to do. But when the sisters are forced to move to their Auntie Noreen and Uncle Doug's home in the backwater city of Crater Lakes even Marlo can't think of a solution.  At age sixteen, Marlo is forced to quit school and work in the family hardware store. Skip manages to get on her auntie's bad side from the get-go and is an outcast at school as she vehemently declares the injustice of the Vietnam War – not what Noreen wants to hear with her precious son Barry off fighting. Against the backdrop of a broken home, the fight for equality and a far off war Volcano Street is a heartfelt tale of acceptance and belonging, and learning what family truly means.
  ***********