Annabel Smith and Emma Chapman were inspired to create this meme by a short story titled 'Chains' in which Hungarian writer and poet Frigyes Karinthy first coined the phrase 'six degrees of separation'. Based on the idea in Karinthy's story, Emma and Annabel will choose a book each month, and link it to five other books in a chain, inviting their readers and other bloggers to join them by creating their own 'chain' leading from the selected book.
Books can be linked in obvious ways – for example, books by the same authors, from the same era or genre, or books with similar themes or settings. Or, you may choose to link them in more personal or esoteric ways: books you read on the same holiday, books given to you by a particular friend, books that remind you of a particular time in your life, or books you read for an online challenge.
The great thing about this meme is that each participant can make their own rules. A book doesn't need to be connected to all the other books on the list, only to the ones next to them in the chain.
*********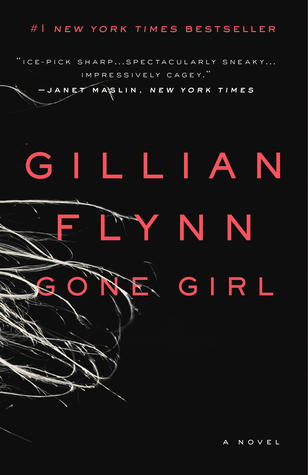 This month, Annabel and Emma have chosen Gone Girl by Gillian Flynn
What I was so impressed with in Gone Girl were the unexpected twists and turns this novel took. In my review I wrote, "The twists are incredible, lulled into believing one thing, I actually drew in a breath of shock each time Flynn flipped the direction of the story on its head. Flynn plays brilliantly on our own prejudices about class, marriage, money, domestic violence and infidelity and delves deeply into the psyche of two ordinary yet shocking personalities."

"On a warm summer morning in North Carthage, Missouri, it is Nick and Amy Dunne's fifth wedding anniversary. Presents are being wrapped and reservations are being made when Nick's clever and beautiful wife disappears. Husband-of-the-Year Nick isn't doing himself any favors with cringe-worthy daydreams about the slope and shape of his wife's head, but passages from Amy's diary reveal the alpha-girl perfectionist could have put anyone dangerously on edge. Under mounting pressure from the police and the media—as well as Amy's fiercely doting parents—the town golden boy parades an endless series of lies, deceits, and inappropriate behavior. Nick is oddly evasive, and he's definitely bitter—but is he really a killer?"
***
Dark Horse by Honey Brown is another brilliant psychological thriller where the plot the reader is sideswiped by a breathtaking twist where the author, "…masterfully plays on the reader's expectations and with careful, but never obvious, manipulation, subverts the truth."
"It's Christmas morning on the edge of the rugged Mortimer Ranges. Sarah Barnard saddles Tansy, her black mare. She is heading for the bush, escaping the reality of her broken marriage and her bankrupted trail-riding business. Sarah seeks solace in the ranges. When a flash flood traps her on Devil Mountain, she heads to higher ground, taking shelter in Hangman's Hut. She settles in to wait out Christmas. A man, a lone bushwalker, arrives. Heath is charming, capable, handsome. But his story doesn't ring true. Why is he deep in the wilderness without any gear? Where is his vehicle? What's driving his resistance towards rescue? The closer they become the more her suspicions grow. But to get off Devil Mountain alive, Sarah must engage in this secretive stranger's dangerous game of intimacy"
***
Eleanor Brown is the author of The Weird Sisters. I enjoyed it but for some reason I never wrote a review.
"There is no problem that a library card can't solve."  The Andreas family is one of readers. Their father, a renowned Shakespeare professor who speaks almost entirely in verse, has named his three daughters after famous Shakespearean women. When the sisters return to their childhood home, ostensibly to care for their ailing mother, but really to lick their wounds and bury their secrets, they are horrified to find the others there. "See, we love each other. We just don't happen to like each other very much."
 ***
I've yet to write a review for Emma Donoghue's historical fiction novel,  Frog Music, either.  It happens sometimes when my schedule is really tight and I somehow overlook the fact that I haven't.
"Summer of 1876: San Francisco is in the fierce grip of a record-breaking heat wave and a smallpox epidemic. Through the window of a railroad saloon, a young woman named Jenny Bonnet is shot dead.  The survivor, her friend Blanche Beunon, is a French burlesque dancer. Over the next three days, she will risk everything to bring Jenny's murderer to justice–if he doesn't track her down first. The story Blanche struggles to piece together is one of free-love bohemians, desperate paupers, and arrogant millionaires; of jealous men, icy women, and damaged children. It's the secret life of Jenny herself, a notorious character who breaks the law every morning by getting dressed: a charmer as slippery as the frogs she hunts."
***
A book I really enjoyed, also set in San Francisco, is The Joy Luck Club by Amy Tan
"Four mothers, four daughters, four families whose histories shift with the four winds depending on who's "saying" the stories. In 1949 four Chinese women, recent immigrants to San Francisco, begin meeting to eat dim sum, play mahjong, and talk. United in shared unspeakable loss and hope, they call themselves the Joy Luck Club. Rather than sink into tragedy, they choose to gather to raise their spirits and money. "To despair was to wish back for something already lost. Or to prolong what was already unbearable." Forty years later the stories and history continue."
***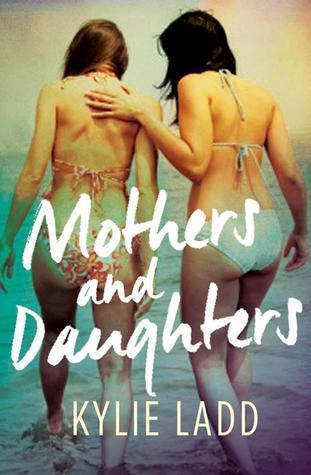 Mothers and Daughters by Kylie Ladd, due for release in September, is also a story about four mothers and their four daughters. I am really looking forward to reading it.
"Four mothers. Four teenage daughters. An isolated tropical paradise with no internet or mobile phone reception. What could possibly go wrong? There's tension, bitchiness, bullying, sex, drunken confessions, bad behaviour and breakdowns – and wait till you see what the teenagers get up to… How can we let our daughters go to forge lives of their own when what we most want to do is hold them close and never let them go? How do we let them grow and keep them protected from the dark things in the world at the same time? And how can mothers and daughters navigate the troubled, stormy waters of adolescence without hurting themselves and each other? A clear-eyed, insightful and wildly entertaining look into the complicated, emotional world of mothers and daughters by the acclaimed author of Into My Arms, Last Summer and After the Fall"
********
So that's it, six books linked by six degrees of separation linked variously by author, character, setting, and theme.
Visit Emma's or Annabel's blogs if you would like to join in with this meme or to browse the intriguing connections from bloggers who are participating.