The It's Monday! What Are You Reading meme is now hosted at Book Date
Life…
This week I was an 'in class' guinea pig for my daughter who is training as a nail technician and for the first time in my life I possess long nails, courtesy of the gel technique. They look lovely but they are driving me crazy, everything is more difficult from typing and texting, to opening the multiple cans of Pepsi Max I drink every day. I don't know how women with even longer nails manage, nor bear the regular long appointments for their application and maintenance. Luckily I spent most of the time chatting to my daughter's instructor when we figured out we shared a mutual friend and a love of books.
What I've Read Since I last Posted
Darkest Place by Jaye Ford
The Flood Girls by Richard Fifield
Viral by Helen Fitzgerald
Breakdown by Jonathon Kellerman
New Posts
Review:  Darkest Place by Jaye Ford ★★★★1/2

Review: Honky Tonk Samurai by Joe R Lansdale ★★★★
Review: The Flood Girls by Richard Fifield ★★★
Review:  This Was Not the Plan by Cristina Alger ★★1/2
Review: Viral by Helen Fitzgerald ★★★1/2
Stuff On Sundays: Stuff on Sundays: 2016 Eclectic Reader Recommendations Part 2
What I Am Reading Today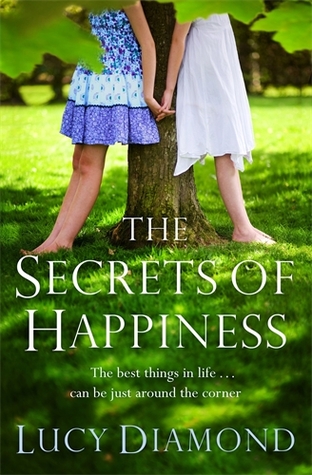 The best things in life . . . can be just around the corner. Rachel and Becca aren't real sisters, or so they say. They are step-sisters, living far apart, with little in common. Rachel is the successful one: happily married with three children and a big house, plus an impressive career. Artistic Becca, meanwhile, lurches from one dead-end job to another, shares a titchy flat and has given up on love. The two of them have lost touch but when Rachel doesn't come home one night, Becca is called in to help. Once there, she quickly realises that her step-sister's life is not so perfect after all: Rachel's handsome husband has moved out, her children are rebelling, and her glamorous career has taken a nosedive. Worst of all, nobody seems to have a clue where she might be. As Becca begins to untangle Rachel's secrets, she is forced to confront some uncomfortable truths about her own life, and the future seems uncertain. But sometimes happiness can be found in the most unexpected places…
 

What I Plan To Read This Week

(click the covers to view at Goodreads)
Just before dawn on a Sunday morning, three teenage boys go surfing. Returning home, exhausted, the driver lets the car drift off the road into a tree. Two of the boys are wearing seat belts; one is sent through the windshield. He is declared brain-dead shortly after arriving at the hospital. His heart is still beating. The Heart takes place over the twenty-four hours surrounding a fatal accident and a resulting heart transplant as life is taken from a young man and given to a woman close to death. In gorgeous, ruminative prose it examines the deepest feelings of everyone involved–grieving parents, hardworking doctors and nurses–as they navigate decisions of life and death. As stylistically audacious as it is emotionally explosive, Maylis de Kerangal's The Heart has mesmerized readers in France, where it has been hailed as the breakthrough work of a new literary star.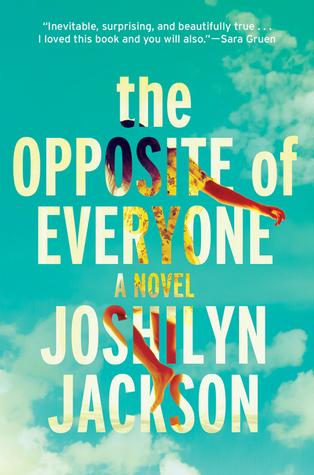 Born in Alabama, Paula Vauss spent the first decade of her life on the road with her free-spirited young mother, Kai, an itinerant storyteller who blended Hindu mythology with Southern Oral Tradition to re-invent their history as they roved. But everything, including Paula's birthname Kali Jai, changed when she told a story of her own—one that landed Kai in prison and Paula in foster care. Separated, each holding her own secrets, the intense bond they once shared was fractured. These days, Paula has reincarnated herself as a tough-as-nails divorce attorney with a successful practice in Atlanta. While she hasn't seen Kai in fifteen years, she's still making payments on that Karmic debt—until the day her last check is returned in the mail, along with a cryptic letter. "I am going on a journey, Kali. I am going back to my beginning; death is not the end. You will be the end. We will meet again, and there will be new stories. You know how Karma works." Then Kai's most treasured secret literally lands on Paula's doorstep, throwing her life into chaos and transforming her from only child to older sister. Desperate to find her mother before it's too late, Paula sets off on a journey of discovery that will take her back to the past and into the deepest recesses of her heart. With the help of her ex-lover Birdwine, an intrepid and emotionally volatile private eye who still carries a torch for her, this brilliant woman, an expert at wrecking families, now has to figure out how to put one back together—her own.
What if the most terrifying person you'd ever met was your ten-year old sister? A spine-chilling psychological thriller from one of Australia's finest YA authors.  'I promise,' said Rosa. 'I won't kill and I won't make anyone else kill.' I can't see the loophole. Since the guinea pig there's been nothing. Months now without Rosa killing as much as a mosquito. As far as I know. Che Taylor has four items on his list: 1. He wants to spar, not just train in the boxing gym. 2. He wants a girlfriend. 3. He wants to go home. 4. He wants to keep Rosa under control. Che's little sister Rosa is smart, talented, pretty, and so good at deception that Che's convinced she must be a psychopath. She hasn't hurt anyone yet, but he's certain it's just a matter of time. And when their parents move them to New York City, Che longs to return to Sydney and his three best friends. But his first duty is to his sister Rosa, who is playing increasingly complex and disturbing games. Can he protect Rosa from the world – and the world from Rosa?
Reclusive literary legend M. M. 'Mimi' Banning has been holed up in her Bel Air mansion for years. But after falling prey to a Bernie Madoff-style ponzi scheme, she's flat broke. Now Mimi must write a new book for the first time in decades, and to ensure the timely delivery of her manuscript, her New York publisher sends an assistant to monitor her progress. The prickly Mimi reluctantly complies-with a few stipulations: No Ivy-Leaguers or English majors. Must drive, cook, tidy. Computer whiz. Good with kids. Quiet, discreet, sane. When Alice Whitley arrives at the Banning mansion, she's put to work right away-as a full-time companion to Frank, the writer's eccentric nine-year-old, a boy with the wit of Noel Coward, the wardrobe of a 1930s movie star, and very little in common with his fellow fourth-graders. As she slowly gets to know Frank, Alice becomes consumed with finding out who Frank's father is, how his gorgeous 'piano teacher and itinerant male role model' Xander fits into the Banning family equation-and whether Mimi will ever finish that book. Full of heart and countless 'only-in-Hollywood' moments, Be Frank with Me is a captivating and unconventional story of an unusual mother and son, and the intrepid young woman who finds herself irresistibly pulled into their unforgettable world.
***********
Thanks for stopping by!