The It's Monday! What Are You Reading meme is now hosted at Book Date
Life…
 Kids are keeping me busy 🙂
What I've Read Since I last Posted
The Grass is Greener by Loretta Hill
Things You Won't Say by Sara Pekkanen
Splinter the Silence by Val McDermid
Rain Dogs by Adrian McKinty
New Posts
Review: The Grass is Greener by Loretta Hill

Review: Things We Won't Say by Sara Pekkenen
Review: Slim Pickins' in Fat Chance, Texas by Celia Bonaduce
Review: The Readers of Broken Wheel Recommend by Katrina Bivald
Review: Splinter the Silence by Val McDermid
Review: Rain Dogs by Adrian McKinty
What I Am Reading Today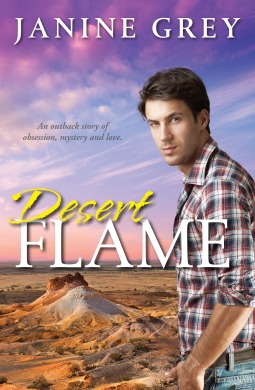 When her beloved father dies, Eliza Mayberry's privileged world comes crashing down around her ears. On the verge of losing the business that has been in her family for generations, she has no option but to take over the last remaining case: tracking down the elusive Fingal McLeod in outback New South Wales and bringing him back to Sydney.  Fin, however, has other ideas. Determined to find the legendary Dark Flame, a rare opal that has eluded opal-hunters for decades, he has no intention of leaving his mine, Rebel's Ruin, to reunite with the family of the man who abandoned him – even for the beguiling Miss Mayberry.  Drawn to the people and starkly beautiful landscape of the desert, Eliza discovers the new start that she's been seeking in this unlikely place and with a man who is as infuriating as he is intriguing. But as passion blooms under the scorching outback sun, secrets from the past and present are bubbling below the surface – secrets that could destroy both the fragile trust between Eliza and Fin, and the bright promise of the future.
 

What I Plan To Read This Week

(click the covers to view at Goodreads)
You won't be able to put it down. Just remember to breathe.
Alex is sinking. Slowly but surely, she's cut herself off from everything but her one true love – drink. Until she's forced to write a piece about a coma ward, where she meets Amy. Amy is lost. When she was fifteen, she was attacked and left for dead in a park. Her attacker was never found. Since then, she has drifted in a lonely, timeless place. She's as good as dead, but not even her doctors are sure how much she understands. Alex and Amy grew up in the same suburbs, played the same music, flirted with the same boys. And as Alex begins to investigate the attack, she opens the door to the same danger that has left Amy in a coma…
Can she learn to trust him and love again? Stella wasn't looking for love – and especially not from a younger man.. When Stella Ryan's successful life in Sydney crumbled, she returned flat broke – and broken hearted – to the beachside town she'd once called home. Five years on, she's opened a boutique and rebuilt her life in the tourist haven of Port Elliot. Luca Morelli has been working flat out to establish his own building company in the city and doesn't have time to be driving back and forth to the beach to do a small job in a shop that was almost destroyed in a fire. But he soon changes his mind when he meets the glamorous owner. Before long, Stella and Luca find that a working relationship isn't the only thing developing between them. But the closer they get, the ghosts of Stella's past come to haunt her once more. Can she ever believe a man again? And if she can, is the much younger Luca Morelli the man she can trust with her heart?
On leave from college, Jane Morrow has a new job, helping out in her uncle's fortune cookie factory, and a new roommate—her precocious 11-year-old cousin. Though surrounded by her loving family and their close-knit Chinatown community, Jane feels like a colossal failure. Writing fortunes is a kind of poetry, but Jane is penning words of wisdom for strangers while wondering if she will ever have the guts to move on with her life. When Jane meets medical student Sutton St. James at her local noodle shop, sparks fly. Sutton stands at a career crossroads: surgical residency or stem cell research overseas? The first is what her father, former Surgeon General and "America's doctor," has planned for her, but the latter might help find a cure for her mother's debilitating MS. Neither would make either of them comfortable with their daughter's sexuality. Sutton's only certainty is that she has no time for a relationship—yet neither she nor Jane can deny the chemistry between them. Jane opens a whole new view of family to Sutton, a powerful counter to Sutton's cold, sterile upbringing. Sutton inspires Jane to be more ambitious and to dream again—and challenges her to have faith in herself. But can Sutton and Jane overcome a scandalous secret that threatens to keep them apart?
Tamsin and Michelle have been inseparable since childhood. Even now they spend all their time together, along with Patrick, Michelle's handsome husband. Except Tamsin's brilliant assistant Bea (without whom Tamsin's life would fall apart) has heard a nasty rumour that Patrick is playing away. Determined to uncover the truth, Tamsin devises a honey-trap to test his resolve, using Bea as bait. But she never counted on Bea having her own agenda . . . Struggling to untangle the web of deceit, Patrick seems to be constantly one step ahead. Can Tamsin reveal the truth to Michelle without ruining everyone's life along the way?
***********
Sign Up for the 2016 Eclectic Reader Challenge
Thanks for stopping by!