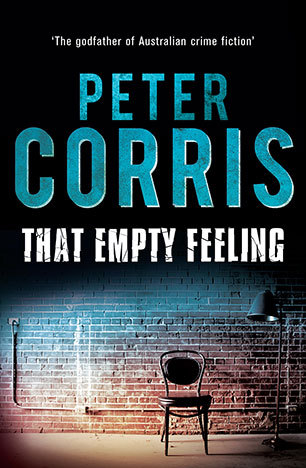 Title: That Empty Feeling {Cliff Hardy #41}
Author: Peter Corris
Published: Allen & Unwin January 2016
Status: Read from January 07 to 08, 2016 — I own a copy  {Courtesy the publisher}
My Thoughts:
An obituary in his morning newspaper has Cliff Hardy, PI, reminiscing about a decades old case that still haunts him, in Peter Corris's, That Empty Feeling.
A long lost heir, a federal undercover cop, and an oil scam tangle to create a mystery that pits Hardy against an old enemy, a greedy wife and corporate corruption. There is betrayal, abduction, murder, and a surprising romance. Hardy gathers evidence, chases down hunches, trades information, and occasionally explodes into violence.
The spare prose and dispiriting tone reflects the noir genre. The pace is unhurried and the reading easy.
That Empty Feeling is the 41st book to feature the iconic character of Cliff Hardy, several of which I have read over the years, and which I always enjoy.
Available via

Allen & Unwin I
I Booktopia I Amazon AU I  via Booko