The It's Monday! What Are You Reading meme is now hosted at Book Date
Life…
Hi! I hope you have had a wonderful few weeks with family and friends 🙂
Well it's a new year and I'm ready to get back on track. The last two months haven't been easy, but my health issues have finally stabilised so I'm determined to get it together:)
Of course I do have the kids underfoot for the next four weeks until the new school year starts, and hubby is already back at work, so the chaos is sure to best me at times.
What I've Read Since I last Posted
Dogs of India by Polly McGee
Recipes for Love and Murder by Sally Andrew
The Near Miss by Fran Cusworth
Fall by Candice Fox
The Readers of Broken Wheel Recommend by Katarina Bivald
The Little Red Chairs by Edna O'Brien
Grand Slam by Kathryn Ledson
The Things We Keep by Sally Hepworth
The Prison Book Club by Ann Walmsley
Its. Nice. Outside. by Jim Kokoris
New Posts
(several links are placeholders until I can get caught up)
Review: The Iron Warrior by Julie Kagawa
Review: Reap the Wind by Karen Chance
Review: The Golem of Paris by Jonathon and Jesse Kellerman
Review: An Empty Coast by Tony Park
Review: Smoke and Mirrors by Elly Griffith
Review: Me Before You by Jojo Moyes
Review: After You by Jojo Moyes
Review: Recipes for Love and Murder by Sally Andrew
Review: Dogs of India by Polly McGee
Review: The Near Miss by Fran Cusworth
Review: The Little Red Chairs by Edna O'Brien
Review: Fall by Candice Fox
Sign Up for the 2016 Eclectic Reader Challenge
Stuff on Sundays: Bookshelf Bounty
Review: Grand Slam by Kathryn Ledson
It's the End of the Year as We Know It…
Review: The Prison Book Club by Ann Walmsley
Stuff on Sundays: 2016 Challenges
What I Am Reading Today
In A Window Opens, Elisabeth Egan brings us Alice Pearse, a compulsively honest, longing-to-have-it-all, sandwich generation heroine for our social-media-obsessed, lean in (or opt out) age. Like her fictional forebears Kate Reddy and Bridget Jones, Alice plays many roles (which she never refers to as wearing many hatsand wishes you wouldn't, either). She is a mostly-happily married mother of three, an attentive daughter, an ambivalent dog-owner, a part-time editor, a loyal neighbor, and a Zen commuter. She is not: a cook, a craftswoman, a decorator, an active PTA member, a natural caretaker, or the breadwinner. But when her husband makes a radical career change, Alice is ready to lean;and she knows exactly how lucky she is to land a job at Scroll, a hip young start-up which promises to be the future of reading, with its chain of chic literary lounges and dedication to beloved classics. The Holy Grail of working mothers; an intellectually satisfying job and a happy personal life; seems suddenly within reach. Despite the disapproval of her best friend, who owns the local bookstore, Alice is proud of her new balancing act (which is more like a three-ring circus) until her dad gets sick, her marriage flounders, her babysitter gets fed up, her kids start to grow up, and her work takes an unexpected turn. Fans of I Don't Know How She Does It, Where'd You Go Bernadette, and The Storied Life of A.J. Fikry will cheer as Alice realizes the question is not whether it's possible to have it all, but what does she-Alice Pearce-really want?
 

What I Plan To Read This Week

(click the covers to view at Goodreads)
A former paramedic's visceral, poignant, and mordantly funny account of a decade spent on Atlanta's mean streets saving lives and connecting with the drama and occasional beauty that lies inside catastrophe. In the aftermath of 9/11 Kevin Hazzard felt that something was missing from his life—his days were too safe, too routine. A failed salesman turned local reporter, he wanted to test himself, see how he might respond to pressure and danger. He signed up for emergency medical training and became, at age twenty-six, a newly minted EMT running calls in the worst sections of Atlanta. His life entered a different realm—one of blood, violence, and amazing grace. Thoroughly intimidated at first and frequently terrified, he experienced on a nightly basis the adrenaline rush of walking into chaos. But in his downtime, Kevin reflected on how people's facades drop away when catastrophe strikes. As his hours on the job piled up, he realized he was beginning to see into the truth of things. There is no pretense five beats into a chest compression, or in an alley next to a crack den, or on a dimly lit highway where cars have collided. Eventually, what had at first seemed impossible happened: Kevin acquired mastery. And in the process he was able to discern the professional differences between his freewheeling peers, what marked each—as he termed them—as "a tourist," "true believer," or "killer." Combining indelible scenes that remind us of life's fragile beauty with laugh-out-loud moments that keep us smiling through the worst, A Thousand Naked Strangers is an absorbing read about one man's journey of self-discovery—a trip that also teaches us about ourselves.
A death in a historic castle, locked up overnight. It almost looks like a suicide, but then Sean Duffy pulls on a few little threads, and the whole Establishment could come undone
It's just the same things over and again for Sean Duffy. Riot duty. Heartbreak. Cases he can solve but never get to court. But what detective gets two locked room mysteries in one career? When journalist Lily Bigelow is found dead in the snowy courtyard of Carrickfergus castle, it looks like a suicide. But there are just a few things that bother Duffy enough to keep the case file open. Which is how he finds out that she was working on a devastating investigation of corruption and abuse at the highest levels of power in the UK and beyond. And so Duffy has two impossible problems on his desk: who killed Lily Bigelow? And what were they trying to hide?
t's been a year since an eccentric billionaire summoned seven strangers to the dilapidated, postage stamp-sized town of Fat Chance, Texas. To win a cash bequest, each was required to spend six months in the ghost town to see if they could transform it—and themselves—into something extraordinary. But by the time pastry chef Fernando Cruz arrives, several members of the original gang have already skedaddled… Fernando's hopes of starting a new life in Fat Chance are dashed when the town's handful of ragtag residents—and a mysterious low-flying plane—show him just how weird the place actually is. His hopes of making over the town's sole café into a BBQ restaurant for nearby ranchers threaten to turn to dust as a string of bizarre secrets are revealed. But just when the pickins' couldn't get any slimmer, the citizens of Fat Chance realize they might be able to build exactly the kind of hometown they all need—but never knew they wanted…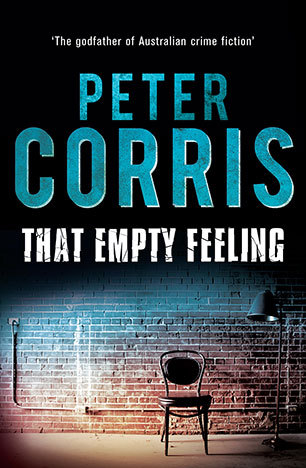 An unexpected obituary takes Cliff Hardy on a trip down memory lane to a case he's been trying to forget for twenty years: oil, fraud, boxing, racing – and murder. One case still haunts Hardy Legendary PI Cliff Hardy has reached an age when the obituaries have become part of his reading, and one triggers his memory of a case in the late 1980s. Back then Sydney was awash with colourful characters, and Cliff is reminded of a case involving 'Ten-Pound Pom' Barry Bartlett and racing identity and investor Sir Keith Mountjoy. Bartlett, a former rugby league player and boxing manager, then a prosperous property developer, had hired Hardy to check on the bona fides of young Ronny Saunders, newly arrived from England, and claiming to be Bartlett's son from an early failed marriage. The job brought Hardy into contact with Richard Keppler, head of the no-rules Botany Security Systems, Bronwen Marr, an undercover AFP operative, and sworn adversary Des O'Malley. At a time when corporate capitalism was running riot, an embattled Hardy searched for leads – was Ronny Saunders a pawn in a game involving big oil and fraud on an international scale? Two murders raise the stakes and with the sinister figure of Lady Betty Lee Mountjoy pulling the strings, it was odds against a happy outcome.
***********
Thanks for stopping by!