The It's Monday! What Are You Reading meme is hosted at Book Journey. In Sheila's absence I'm linking this post via Twitter at #IMWAYR
Life…
Another rather ordinary week has passed me by, though it has had its moments. I enjoyed a brief visit from friends I rarely see in person as they were heading home from a motorcycle tour of Queensland, and won an awesome prize from Dymocks Books via their facebook page (below).

This week I'll be celebrating Book'd Out's 5th blogoversary on Thursday. It will be a low key affair due to my non existent budget, but I hope you'll stop by.
What I Read Last Week
The Murderer's Daughter by Jonathon Kellerman
Private Sydney by James Patterson & Kathryn Fox
The Crushing Season by Peta Jo
Good Mourning by Elizabeth Meyer
No House to Call My Home by Ryan Berg
We Never Asked For Wings by Vanessa Diffenbaugh
New Posts
(click the titles to read my reviews)
Review: The Murderer's Daughter by Jonathon Kellerman  ★★★★

Review: Private Sydney by James Patterson & Kathryn Fox ★★★
AWW Feature: Peta Jo and The Crushing Season
Review: The Crushing Season by Peta Jo ★★★★
Review: Good Mourning by Elizabeth Meyer ★★★
Review: No House to Call My Home by Ryan Berg ★★★

Stuff On Sundays: Bookshelf Bounty
What I Am Reading Today
When Lucy Hunter stumbles upon her grandfather Harry's World War II memorabilia, she finds a faded photograph of a stunning young woman known simply as 'George' and a series of heartfelt letters. They are clues about the secret years, a period of Lucy's family history that has been kept a mystery . . . until now.
How did a cattleman from north Queensland find forbidden love with the Honourable Georgina Lenton of London and persuade her to move to his isolated outback property? And why are the effects of this encounter still reverberating in the lives of Lucy and her mother, Rose, now?
As the passions of the past trickle down the years, three generations of one family pull together. Each must learn in their own way how true love can conquer the greatest challenges of all.

 

What I Plan To Read This Week

(click the covers to view at Goodreads)
Blum is a mortician; an outspoken woman in a male dominated profession. She is also the loving mother of two young children, adored by those around her for her kind heart, her strength, and her sharp wit. Blum rides a motorcycle, and likes to spend time with friends and her husband, Mark, a policeman. She has been happily married to Mark for eight years, a perfect union. Blum has a good life, a life that masks the terrible secrets of her childhood. Then, in one devastating moment, Mark is killed before Blum's eyes. A hit-and-run. The most important thing in her life, her support and happiness, is taken from her. Blum grieves, but she refuses to accept her fate. She soon discovers that there is more to Mark's death than meets the eye. This was no accident. A shadowy group of people wanted Mark dead. But why?
Blum is determined to find out… and to have her revenge.
As a prolonged drought takes its toll on their lives, Bec and her husband must battle the bank's attempts to foreclose on their beloved Coolibah Creek in a suspenseful and action-packed new novel from a fresh and authentic voice in rural romance. Bec Roberts and her husband Andy adore each other. They're also passionate about their beloved station, Coolibah Creek, but are despairing as a relentless drought ravages their property. Bec is worried, too, about her best friend and neighbour, Maggie O'Donnell. Married to a difficult, hard-drinking man who's away for long periods, Maggie finds herself increasingly drawn to a stockman who works for the family. When tragedy strikes, Bec is pushed to the very limits of her endurance. How will her family and Coolibah endure the challenges they're facing? Suspenseful and action-packed, Coolibah Creek is about a woman who has to muster all the strength and determination she has in the face of adversity. It is also about the power of love.
With a missing girl in the news, Claire Scott can't help but be reminded of her sister, who disappeared twenty years ago in a mystery that was never solved. But when Claire begins to learn the truth about her sister, nothing will ever be the same.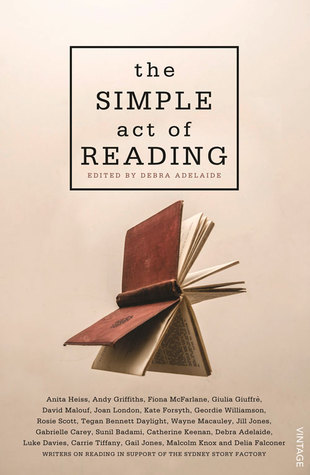 This collection of essays and memoir pieces explores the topic of reading, in particular what it means for writers to be readers and how that has shaped their life. Contributors include Debra Adelaide, Joan London, Delia Falconer, Sunil Badami, Gabrielle Carey, Luke Davies, Tegan Bennett Daylight, Kate Forsyth, Giulia Giuffre, Andy Griffiths, Anita Heiss, Gail Jones, Jill Jones, Catherine Keenan, Malcolm Knox, Wayne Macauley, Fiona McFarlane, David Malouf, Rosie Scott, Carrie Tiffany and Geordie Williamson.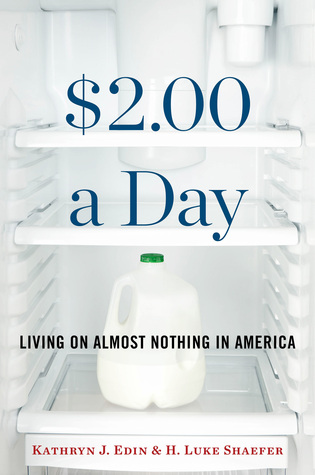 A revelatory account of poverty in America so deep that we, as a country, don't think it exists Jessica Compton's family of four would have no cash income unless she donated plasma twice a week at her local donation center in Tennessee. Modonna Harris and her teenage daughter Brianna in Chicago often have no food but spoiled milk on weekends.   After two decades of brilliant research on American poverty, Kathryn Edin noticed something she hadn't seen since the mid-1990s — households surviving on virtually no income. Edin teamed with Luke Shaefer, an expert on calculating incomes of the poor, to discover that the number of American families living on $2.00 per person, per day, has skyrocketed to 1.5 million American households, including about 3 million children.   Where do these families live? How did they get so desperately poor? Edin has "turned sociology upside down" (Mother Jones) with her procurement of rich — and truthful — interviews. Through the book's many compelling profiles, moving and startling answers emerge.   The authors illuminate a troubling trend: a low-wage labor market that increasingly fails to deliver a living wage, and a growing but hidden landscape of survival strategies among America's extreme poor. More than a powerful exposé, $2.00 a Day delivers new evidence and new ideas to our national debate on income inequality.
  ***********
Thanks for stopping by!