The It's Monday! What Are You Reading meme is hosted at Book Journey. In Sheila's absence I'm linking this post via Twitter at #IMWAYR
Life…
*Sigh* … so best laid plans. I'm posting this late having been laid low by the flu for the better part of the past week thanks to my children sharing their germs. I got some reading done but I could barely focus most of the time, and by the time I was feeling more human I had other pressing things to attend to. I still am determined to get back on track, so lets try this again shall we?
What I Read Last Week
The Invasion of the Tearling by Erika Johansen
The Hand That Feeds You by A J Rich
The Redeemers by Ace Atkins
New Posts
(click the titles to read my reviews)
Review: The Night Ferry by Michael Robotham ★★★1/2

Review: The Invasion of the Tearling by Erika Johansen ★★★
Review: The Hand That Feeds You by AJ Rich ★★★1/2
Review: The Redeemers by Ace Atkins ★★★★
Giveaway: Heart of the Country by Tricia Stringer

What I Am Reading Today
Darian Richards is an ex-cop, a good one. He did whatever it took to solve a crime and stop the bad guy. Whatever it took! But after sixteen years as the head of Victoria's Homicide Squad, he'd had enough of promising victims' families he'd find the answers they needed. He had to walk away to save his sanity.
Now Police Commissioner Copeland Walsh has tracked Darian down. He needs him to help clear an old case. The death of Isobel Vine. The coroner gave an open finding. An open finding that never cleared the cloud of doubt that hovered over four young cops who were present the night Isobel died.
Twenty-five years later, one of those young cops is next in line to become police commissioner, so Copeland Walsh needs the case closed once and for all. In his mind there is only one man for the job. One man who would be completely independent. One man who has never bowed to political or police pressure. One man who knows how to get the job done – Darian Richards.
Darian is going back to stir a hornet's nest. But once Darian is on a case he won't back off tracking down evil, no matter who he has to take down.
 

What I Plan To Read This Week

(click the covers to view at Goodreads)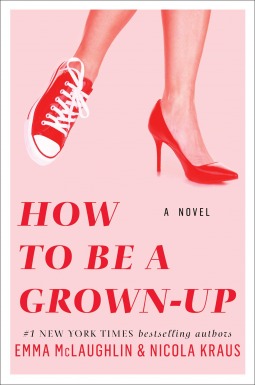 From bestselling authors Emma McLaughlin and Nicola Kraus comes a timely novel about a forty-something wife and mother thrust back into the workforce, where she finds herself at the mercy of a boss half her age. Rory McGovern is entering the ostensible prime of her life when her husband, Blake, loses his dream job and announces he feels like "taking a break" from being a husband and father. Rory was already spread thin and now, without warning, she is single-parenting two kids, juggling their science projects, flu season, and pajama days, while coming to terms with her disintegrating marriage. And without Blake, her only hope is to accept a full-time position working for two full-time twenty-somethings. A day out of b-school, these girls think they know it all and have been given the millions from venture capitalists to back up their delusion—that the future of digital media is a high-end "lifestyle" site—for kids! (Not that anyone who works there has any, or knows the first thing about actual children.) Can Rory learn to decipher her bosses' lingo, texts that read like license plates, and arbitrary mandates? And is there any hope of saving her marriage? With her family hanging by a thread, Rory must adapt to this hyper-digitized, over-glamorized, narcissistic world of millennials…whatever it takes.
From a childhood friendship sustained over years and distance, to a journey of discovery, Cathy Lamb's poignant novel tells of two women whose paths converge with unforeseen results—and reveals the gift of connection, and the challenges that can change everything for the better…
Charlotte Mackintosh is an internationally known bestselling romance writer who has no romance, and remains a mystery to her fans. In fact, she has little in her life besides her work, her pampered cats, and her secluded home off the coast of Washington. And then there is her very best friend, Bridget, who lives in Scotland, where Charlotte lived until she was fifteen. Bridget, whom Charlotte hasn't seen in twenty years, but continues to write to—though the replies have stopped. Hurt by the silence, an opportunity arises to find answers—and maybe much more.
Charlotte must finally return to Scotland to sell her late father's cottage. It was his tragic death when Charlotte was fifteen that began her growing isolation, and the task is fraught with memories. But her plans are slowed when she's confronted with the beautiful but neglected house, the irresistible garden—and Toran, Bridget's brother. Capable and kind, Toran has the answers Charlotte seeks. And as she is drawn deeper into the community she thought she'd left behind, Charlotte learns not only more about her dear friend, but about herself—and discovers a new and unexpected path.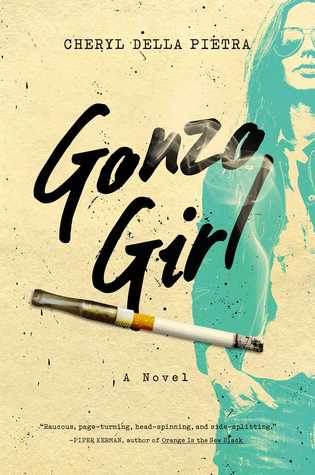 Long after the last drink is poured and the final gunshot fired, Cheryl Della Pietra's novel inspired by her time as Hunter S. Thompson's assistant will linger in your mind.  Alley Russo is a recent college grad desperately trying to make it in the grueling world of New York publishing, but like so many who have come before her, she has no connections and has settled for an unpaid magazine internship while slinging drinks on Bleecker Street just to make ends meet. That's when she hears the infamous Walker Reade is looking for an assistant to replace the eight others who have recently quit. Hungry for a chance to get her manuscript onto the desk of an experienced editor, Alley jumps at the opportunity to help Reade finish his latest novel. After surviving an absurd three-day trial period involving a .44 magnum, purple-pyramid acid, violent verbal outbursts, brushes with fame and the law, a bevy of peacocks, and a whole lot of cocaine, Alley is invited to stay at the compound where Reade works. For months Alley attempts to coax the novel out of Walker page-by-page, all while battling his endless procrastination, vampiric schedule, Herculean substance abuse, mounting debt, and casual gunplay. But as the job begins to take a toll on her psyche, Alley realizes she's alone in the Colorado Rockies at the mercy of a drug-addicted literary icon who may never produce another novel and her fate may already be sealed.
' Nobody in the world knows our secret… that I've ruined Bev's life, and she's ruined mine.'
Petra's romantic life has always been a car-crash, and even in her sixties she's still capable of getting it disastrously wrong. But then she falls in love with Jeremy, an old chum, visiting from abroad. The fatal catch? Jeremy is her best friend's husband. But just as Petra is beginning to relax into her happy ever after, she finds herself catapulted to West Africa, and to Bev, her best friend who she's been betraying so spectacularly. Meanwhile, on opposite sides of the world, two other women are also struggling with the weight of betrayal: Texan Lorrie is about embark on the biggest deception of her life, and in China Li-Jing is trying to understand exactly what it is her husband does on his West African business trips. . . It turns out that no matter where you are in the world, everyone has something to hide. Can Bev – can anyone – be trusted?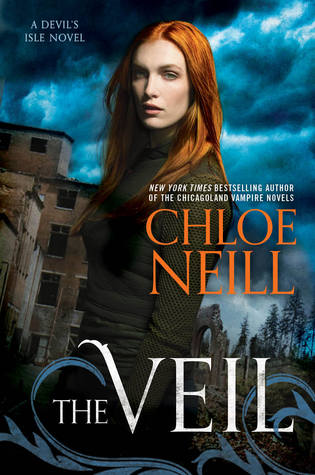 Seven years ago, the Veil that separates humanity from what lies beyond was torn apart, and New Orleans was engulfed in a supernatural war. Now, those with paranormal powers have been confined in a walled community that humans call the District. Those who live there call it Devil's Isle. Claire Connolly is a good girl with a dangerous secret: she's a Sensitive, a human endowed with magic that seeped through the Veil. Claire knows that revealing her skills would mean being confined to Devil's Isle. Unfortunately, hiding her power has left her untrained and unfocused. Liam Quinn knows from experience that magic makes monsters of the weak, and he has no time for a Sensitive with no control of her own strength. But when he sees Claire using her powers to save a human under attack—in full view of the French Quarter—Liam decides to bring her to Devil's Isle and the teacher she needs, even though getting her out of his way isn't the same as keeping her out of his head. But when the Veil threatens to shatter completely, Claire and Liam must work together to stop it, or else New Orleans will burn…
  ***********
Thanks for stopping by!