The It's Monday! What Are You Reading meme is hosted at Book Journey. In Sheila's absence I'm linking this post via Twitter at #IMWAYR
Life…
I'm still struggling to catch up after the chaos of June, hence a few place markers in this week's review list but I am determined to get back on track.
The kids are back at school, my oldest is still in Europe. The World Gymnaestrada finished yesterday and by all accounts their team performances were well received with a standing ovation, now they have ten days in Denmark training and touring before they come home.
What I Read Last Week
The Perfect Son by Barbara Claypole White
Set in Stone by Ros Baxter
Little Black Lies by Sharon Bolton
The Trivia Man by Deborah O'Brien
Thursday's Children by Nicci French
Friday On My Mind by Nicci French
Fast and Loose by Nicholas J Johnson
A Time to Run by JM Peace
Precocious by Joanna Barnard
Let Me Explain You by Annie Liontas
The Night Ferry by Michael Robotham
New Posts
(click the titles to read my reviews)
Review: The Perfect Son by Barbara Claypole White ★★★★1/2
Review: Set in Stone by Ros Baxter ★★★★
Review: Little Black Lies by Sharon Bolton ★★★★1/2
Review: The Trivia Man by Deborah O'Brien ★★★
Review: Thursday's Children by Nicci French ★★★★1/2
Stuff on Sunday: I'm All About the Books
Review: Friday on My Mind by Nicci French ★★★★
Review: Fast and Loose by Nicholas J Johnson ★★★★
Blog Tour Feature: A Time To Run by J M Peace
Review: A Time To Run by J M Peace ★★★★
Review: Precocious by Joanna Barnard ★★★
Review: Let Me Explain You by Annie Liontas DNF
Stuff On Sundays: Bookshelf Bounty
What I Am Reading Today
With each passing day, Kelsea Glynn is growing into her new responsibilities as Queen of the Tearling. By stopping the shipments of slaves to the neighboring kingdom of Mortmesne, she crossed the Red Queen, a brutal ruler whose power derives from dark magic, who is sending her fearsome army into the Tearling to take what is hers. And nothing can stop the invasion. But as the Mort army draws ever closer, Kelsea develops a mysterious connection to a time before the Crossing, and she finds herself relying on a strange and possibly dangerous ally: a woman named Lily, fighting for her life in a world where being female can feel like a crime. The fate of the Tearling —and that of Kelsea's own soul—may rest with Lily and her story, but Kelsea may not have enough time to find out.
 

What I Plan To Read This Week

(click the covers to view at Goodreads)
Morgan's life seems to be settled – she is completing her thesis on victim psychology and newly engaged to Bennett, a man more possessive than those she has dated in the past, but also more chivalrous and passionate. But she returns from class one day to find Bennett savagely killed, and her dogs – a Great Pyrenees, and two pit bulls she was fostering – circling the body, covered in blood. Everything she holds dear in life is taken away from her in an instant. Devastated and traumatised, Morgan tries to locate Bennett's parents to tell them about their son's death. Only then does she begin to discover layer after layer of deceit. Bennett is not the man she thought he was. And she is not the only woman now in immense danger …
He is only in his early thirties, but now Quinn Colson is jobless—voted out of office as sheriff of Tibbehah County, Mississippi, thanks to the machinations of county kingpin Johnny Stagg. He has offers, in bigger and better places, but before he goes, he's got one more job to do—bring down Stagg's criminal operations for good. At least that's the plan. But in the middle of the long, hot summer, a trio of criminals stage a bold, wall-smashing break-in at the home of a local lumber mill owner, making off with a million dollars in cash from his safe, which is curious, because the mill owner is wealthy—but not that wealthy. None of this has anything to do with Colson, but during the investigation, two men are killed, one of them the new sheriff. His friend, acting sheriff Lillie Virgil, and a dangerous former flame, Anna Lee Stevens, both ask him to step in, and reluctantly he does, only to discover that that safe contained more than just money—it held secrets.
Secrets that could either save Colson—or destroy him once and for all.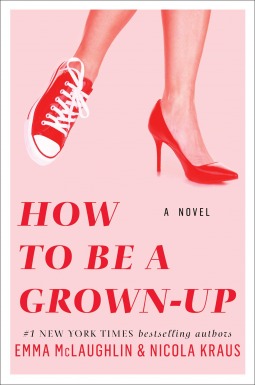 From bestselling authors Emma McLaughlin and Nicola Kraus comes a timely novel about a forty-something wife and mother thrust back into the workforce, where she finds herself at the mercy of a boss half her age. Rory McGovern is entering the ostensible prime of her life when her husband, Blake, loses his dream job and announces he feels like "taking a break" from being a husband and father. Rory was already spread thin and now, without warning, she is single-parenting two kids, juggling their science projects, flu season, and pajama days, while coming to terms with her disintegrating marriage. And without Blake, her only hope is to accept a full-time position working for two full-time twenty-somethings. A day out of b-school, these girls think they know it all and have been given the millions from venture capitalists to back up their delusion—that the future of digital media is a high-end "lifestyle" site—for kids! (Not that anyone who works there has any, or knows the first thing about actual children.) Can Rory learn to decipher her bosses' lingo, texts that read like license plates, and arbitrary mandates? And is there any hope of saving her marriage? With her family hanging by a thread, Rory must adapt to this hyper-digitized, over-glamorized, narcissistic world of millennials…whatever it takes.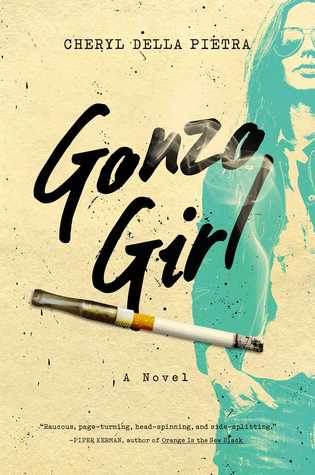 Long after the last drink is poured and the final gunshot fired, Cheryl Della Pietra's novel inspired by her time as Hunter S. Thompson's assistant will linger in your mind.  Alley Russo is a recent college grad desperately trying to make it in the grueling world of New York publishing, but like so many who have come before her, she has no connections and has settled for an unpaid magazine internship while slinging drinks on Bleecker Street just to make ends meet. That's when she hears the infamous Walker Reade is looking for an assistant to replace the eight others who have recently quit. Hungry for a chance to get her manuscript onto the desk of an experienced editor, Alley jumps at the opportunity to help Reade finish his latest novel. After surviving an absurd three-day trial period involving a .44 magnum, purple-pyramid acid, violent verbal outbursts, brushes with fame and the law, a bevy of peacocks, and a whole lot of cocaine, Alley is invited to stay at the compound where Reade works. For months Alley attempts to coax the novel out of Walker page-by-page, all while battling his endless procrastination, vampiric schedule, Herculean substance abuse, mounting debt, and casual gunplay. But as the job begins to take a toll on her psyche, Alley realizes she's alone in the Colorado Rockies at the mercy of a drug-addicted literary icon who may never produce another novel and her fate may already be sealed.
  ***********
Thanks for stopping by!