I'm thrilled to be taking part in the blog tour for debut novelist J.M. Peace today, introducing A Time To Run. 
An avid reader and writer from an early age, JM Peace wanted to be a writer. So she studied journalism figuring this would be a way of turning a passion into a job. Her career as a print journalist failed after a single year, and the experience completely sucked the joy out of writing for her. So she took a complete change of direction and became a police officer. Over the past 15 years, she has served throughout south-east Queensland in a variety of different capacities, including Intelligence and CIB. After her children were born, the dangers and stresses of the job made it unappealing. In the search for a new career path, she returned to her childhood dream. Carving a spare hour out of every day, she wrote the manuscript for A Time To Run whilst juggling her family commitments, police work and running a household. Jay currently lives on the Sunshine Coast with her partner, wrangling her two cheeky children, a badly behaved dog and an anti-social cockatiel.
Set in the Queensland bush, A Time to Run is a tense, gritty crime thriller featuring a cop-turned-victim and a chilling serial killer.
"A GRUESOME GAME
A madman is kidnapping women to hunt them for sport.
A FRANTIC SEARCH
Detective Janine Postlewaite leads the investigation into the disappearance of Samantha Willis, determined not to let another innocent die on her watch.
A SHOCKING TWIST
The killer's newest prey isn't like the others. Sammi is a cop. And she refuses to be his victim.
A RUN FOR YOUR LIFE"
Please read on to learn more about J.M Peace and A Time to Run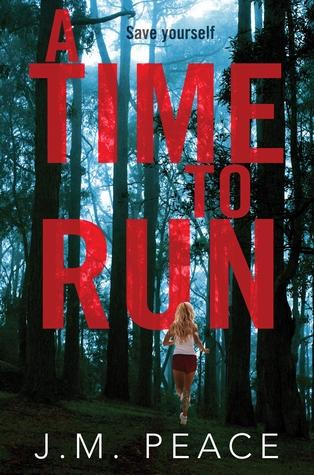 *****
Why a Serial Killer?
My book involves a serial killer. I feel somehow inadequate by saying this. It seems like a bit of a cliché – that one murder is not enough these days, that you have to raise the body count. But it was the way the story unfolded and I'd like to explain why.
In my early twenties, I went backpacking around the world travelling solo a lot of the time. Yes, I used to hitchhike (shh, don't tell my mum), and I put myself into some astoundingly stupid situations. If the wrong person had found me at the wrong time, things could have turned out very badly for me. It was before the days of email and global interconnectivity. I don't know how long it would have been before I would have been reported as 'missing'.
This was around about the same time that backpackers were being dispatched in Belanglo State Forest. When I got home nearly four years later, I read a bit about the Belanglo crimes. This is where the seed of the idea for this story began, with this question – what if it had been me? What if I had naively climbed into the wrong car and been taken out to some secluded forest by a psychopath? What would I have done? Could I have possibly survived it?
The story bounced around in my head for years. I used to dream up all sorts of possibilities. Could I have killed him? How? How could I have escaped? Who could find me? Could I trust them? These musings were still going on when became a police officer. This added a dimension to my ponderings. Would being a police officer give me an edge with my imaginary madman? What sort of advantage? What had I learnt as a cop which could help me?
After a few failed attempts at writing children's stories, I realised I should be writing crime. And in a bit of a light bulb moment, I realised this story that I had been prodding at for years was the one I should write. It was just a matter of choosing which storyline was most engaging and believable. And so A Time To Run was born. The plot was pretty much in place before I even sat down at a keyboard. As I wrote the dual storylines of the abduction and the investigation, I'd switch between my backpacker experiences and my police officer experiences. But the question I'd ask myself was the same – "what would I do?"
I've written the sequel to this book and the plot for a third in the series exists. The body count is steadily dropping with each subsequent book. The serial killer idea has been done now and it's not one I intend on revisiting. But this was how A Time To Run came into existence.
*****
Want to know more? Follow the tour!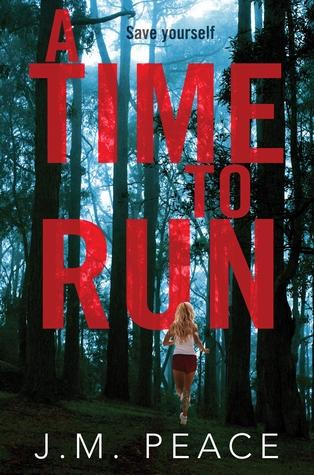 A Time To Run is available to purchase from
Pan Macmillan I
I Booktopia I Amazon AU I  via Booko
and all good bookstores.