The It's Monday! What Are You Reading meme is hosted at Book Journey. In Sheila's absence I'm linking this post via Twitter at #IMWAYR
Life…
My absence from the blog over the past week has been unintentional. The week started out okay – busy as usual with a myriad of tasks from making 48 mini quiches (last minute) for a fundraiser, to taking my son to have his second round of leg casts fitted (blue this week), having a birthday lunch with my girlfriends, and attending my daughter's first high school assembly where she received the mid year Academic Excellence award, having topped the grade. Then a three day migraine and a nasty flare up of a chronic medical issue left me barely able to get through the last three days. Heavy duty pain med's made reading all but impossible, and I couldn't form a coherent thought to put together a review. So I'm behind again!
Today I am finally feeling somewhat human again, but it is also the start of school holidays so all the kids are home. Tonight we are all going to the preview of the performances my oldest daughter we be giving in Finland at the World Gymnaestrada, this time next week she will be on her way to Europe to represent Australia. Below is a photo of the team in their official uniform. (my daughter is in the back row, second from the left). This week we also have some vacation cub/scout activities to attend, Makyah will have a third round of casts fitted and there are some last minute things to put together for Simariah's trip. I think I need a holiday!
What I Read Last Week
(and the week before)
After We Fall by Emma Kavanagh
My Grandmother Asked Me to tell You She's Sorry by Fredrik Backman
Chasing Chris Campbell by Genevieve Gannon
Forensics by Val McDermid
This House is Not for Sale by E.C. Osondu
The Forsaken by Ace Atkins
The Unbroken Line by Alex Hammond
The Homestead Girls by Fiona McArthur
New Posts
(click the titles to read my reviews)
Review: My Grandmother Asked me To Tell You She's Sorry by Frederik Backman ★★★★★ +

Guest Post & Excerpt: After We Fall by Emma Kavanagh
Review: After We Fall by Emma Kavanagh ★★★
AWW Feature: Long Distance Love, Chasing Chris Campbell & Genevieve Gannon
Review: Chasing Chris Carson by Genevieve Gannon ★★★
Review: Forensics by Val McDermid ★★★★1/2
Review:  This House is Not For Sale by E.C. Osondu ★★
***  Ten great Australian reads recommended by Book'd Out**
Stuff on Sunday: Bookshelf Bounty
Feature: Excerpt of The Unbroken Line by Alex Hammond
Review: The Unbroken Line by Alex Hammond
Review: The Forsaken by Ace Atkins
AWW Feature: The Outback, The Homestead Girls and Fiona McArthur
Review: The Homestead Girls by Fiona McArthur
What I Am Reading Today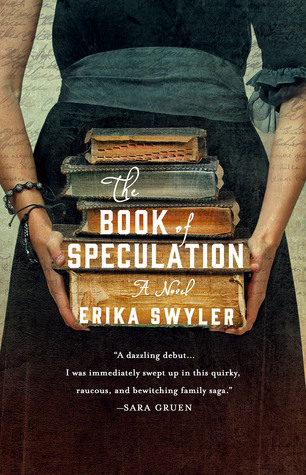 A sweeping and captivating debut novel about a young librarian who is sent a mysterious old book, inscribed with his grandmother's name. What is the book's connection to his family? Simon Watson, a young librarian, lives alone on the Long Island Sound in his family home, a house perched on the edge of a cliff that is slowly crumbling into the sea. His parents are long dead, his mother having drowned in the water his house overlooks. One day, Simon receives a mysterious book from an antiquarian bookseller; it has been sent to him because it is inscribed with the name Verona Bonn, Simon's grandmother. Simon must unlock the mysteries of the book, and decode his family history, before fate deals its next deadly hand.  The Book of Speculation is Erika Swyler's gorgeous and moving debut, a wondrous novel about the power of books, family, and magic.
 

What I Plan To Read This Week

(click the covers to view at Goodreads)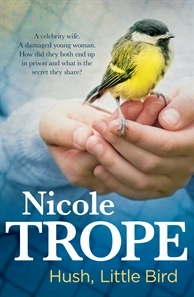 Nicole Trope's explosive fourth book tells the story of two very different women. One has been damaged by her disturbing past, the other is a society wife of a television celebrity. We meet them on the celebrity wife's first day in a minimum security prison where the other, much younger, woman is also an inmate. As each woman tells her story in alternating chapters, we gradually come to know how they came to be in prison. As their pasts are revealed we start to realise that they have much more in common than their crimes. Only one woman knows the shocking secret that connects them, and she is determined to have her revenge.
Cambridge 1963. Charlotte struggles to reconnect with the woman she was before children, and to find the time and energy to paint. Her husband, Henry, cannot face the thought of another English winter. A brochure slipped through the letterbox gives him the answer: 'Australia brings out the best in you'. Charlotte is too worn out to resist, and before she knows it is travelling to the other side of the world. But on their arrival in Perth, the southern sun shines a harsh light on both Henry and Charlotte and slowly reveals that their new life is not the answer either was hoping for. Charlotte is left wondering if there is anywhere she belongs, and how far she'll go to find her way home…
From a distance, Felix Fitzwilliam, the son of an old English family, is a good husband and father. But, obsessed with order and routine, he's a prisoner to perfection. Disengaged from the emotional life of his North Carolina family, Felix has let his wife, Ella, deal with their special-needs son by herself. A talented jewelry designer turned full-time mother, Ella is the family rock…until her heart attack shatters their carefully structured existence. Now Harry, a gifted teen grappling with the chaos of Tourette's, confronts a world outside his parents' control, one that tests his desire for independence. As Harry searches for his future, and Ella adapts to the limits of her failing health, Felix struggles with his past and present roles. To prevent the family from being ripped apart, they must each bend with the inevitability of change and reinforce the ties that bind.
Heart of the Country is the first book in an epic historical saga of three Australian families. Spanning several generations, this epic tells the story of the Baker, Smith and Wiltshire families forging their paths in a land both beautiful and unforgiving. Lives are intertwined by love and community then ripped apart by hate and greed but remain always bound to the land they love…
1846. Newly arrived from England, Thomas Baker is young, penniless and alone. Eager to make his mark on this strange new place called South Australia, he accepts work as an overseer on a distant sheep property, believing this will be the opportunity he seeks. But when Thomas's path crosses that of ex-convict, Septimus Wiltshire — a grasping con man hell bent on making a new life for himself and his family at any price — trouble is on the horizon. But Thomas is made of stern stuff and his fortunes take a turn for the better when he meets spirited farmer's daughter Lizzie Smith, and soon he envisages their future together. But this land is like no other he has encountered: both harsh and lovely, it breaks all but the strongest. When his nemesis intervenes once more and drought comes, Thomas finds himself tested almost beyond endurance with the risk of losing everything he and Lizzie have worked for… even their lives.
  ***********
Thanks for stopping by!