The Its Monday! What Are You Reading meme is hosted at Book Journey. In Sheila's  absence I'm linking this post via Twitter at #IMWAYR, and the Sunday Post hosted by Kimba the Caffeinated Book Reviewer.
Life…
What I Read Last Week
The Soul of an Octopus by Sy Montgomery
My Life as A White Trash Zombie by Diana Rowland
Smoke Gets in Your Eyes by Caitlin Doughty
How To Write Your Blockbuster by Fiona McIntosh
Ascendance by John Birmingham
Eat the Week by Anna Barnett
New Posts
(click the titles to read my reviews)
Review: The Soul of an Octopus by Sy Montgomery ★★★★
Review: My Life as a White Trash Zombie by Diana Rowland ★★★
Review: Smoke Gets in Your Eyes by Caitlin Doughty ★★★★
Review:  Ascendance by John Birmingham ★★★
Review:  How To Write Your Blockbuster by Fiona McIntosh ★★★★
Weekend Cooking: Eat the Week by Anna Barnett
What I Am Reading Today
Six Feet Under meets Stephanie Plum in Amy Andrews' fresh, funny, sexy urban-family noir about a country singer who almost made it, a private investigator who's seen too much and a mother who will cross all barriers to save her child. When ex hillbilly-punk rocker turned cadaver make-up artist Joy Valentine is visited by the ghost of a high-profile murder victim begging for Joy's help to find her kidnapped baby girl, Joy knows from experience the cops are going to think she's crazy.  So she takes it to the one guy she knows who won't. The last thing disgraced ex-cop turned private investigator Dash Dent expected is a woman from his past turning up to complicate his present with a nutty, woo-woo story. The problem is he knows Joy is telling the truth and he can't ignore the compelling plight of baby Isabella whose disappearance six months prior transfixed the nation. Discounted and discredited by the police, Dash and Joy work together to uncover the mystery and find Isabella, with a whacky supporting cast including Eve, a brothel madam; Stan, an excommunicated priest; Katie, Dash's ten-year-old daughter; and two horny goldfish. It's a race against time and against all odds – but the real battle for Dash and Joy might just be keeping their hands off each other.
 

What I Plan To Read This Week

(click the covers to view at Goodreads)
When a series of passenger airplanes crashed in Elizabeth, New Jersey within a three-month period in 1951–1952, Judy Blume was a teenager. "These events have lingered in my mind ever since," says Blume. "It was a crazy time. We were witnessing things that were incomprehensible to us as teenagers. Was it sabotage? An alien invasion? No one knew, and people were understandably terrified." Against this background, Blume uses her imagination to bring us the lives of three generations of families, friends, and strangers, who will be profoundly affected by these events, either directly or indirectly. But life goes on and Blume digs deep into her characters—we see them coping not only with grief but with first love, estranged parents, difficult friendships, familial obligations, divorce, career ambitions, a grandparent's love, a widower's hope, and everything in between. . . . Most important, In the Unlikely Event is filled with the same warmth and authenticity that have won Blume the hearts and minds of readers of all generations.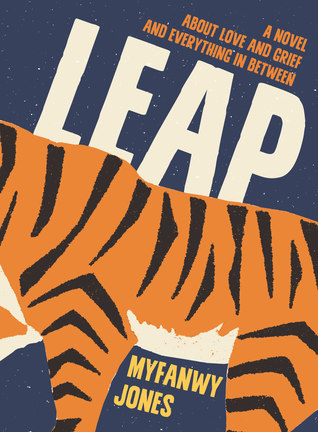 A few weeks after finishing their final exams high school sweethearts have an argument at a party. Joe wants to go – Jen begs him to stay. They fight in the corridor, following their usual script, and then he walks out and leaves her. A few hours later she dies. Three years on, after burning up his own dreams for the future, Joe is working in dead-end jobs and mentoring a wayward teenager not dissimilar from his younger self. Driven by the need to make good, he spends all his spare time doing parkour under an inner-city bridge, training his mind and body to conquer the hostile urban environment that took his love and blighted his future. Somewhere else, a middle-aged woman, Elise, is treading water in her life as her marriage breaks up. We watch as she retreats to the only place that holds any meaning for her – the tiger enclosure at Melbourne Zoo, where, for reasons she barely understands, she starts painting the tigers and forms a close connection to them. Joe is broken by grief, but the outside world won't let him hide forever. A cool and bewitching girl turns up on the doorstep of his share house, somehow painfully familiar to him. Then there is the skateboarding chef at the bar where he works, the girl with the Cossack-blue eyes, who wants to be his friend. And someone going by the Facebook tag Emily Dickinson wants to reminisce about his dead girlfriend and won't leave him alone. Can Joe staunch the flooding return of desire – or is it time to let go of the past? And will he make the nine-foot leap from girder to pillar or does he want to fall too?
What if you could do it all over again? Jennifer Wright is pretty sure her husband doesn't love her anymore. She and Max used to be the perfect couple, but the pressures of work and kids have pulled them in opposite directions. Now , Jen is full of "what if" questions about whether her bland, suburban existence is all she was ever destined for. When a terrible accident sends Jen into a coma, she is able to see what her life could have been if she had run off to Australia with the handsome, dangerous man she met on vacation, or if she had stayed with her workaholic college boyfriend. Would she ever have loved another child as much as she loves her daughters? Could she have become rich? More than anything, Jen wants to do the right thing for her family. But what she discovers may leave her with even more questions about the choices she made, and no easy answers about what to do next.
A charming tale of family, friendship, love and loneliness. Barbara Constantine's And Then Came Paulette has climbed the European bestseller charts providing many smiles and laughs as along the way. When his son's family move away, widower Ferdinand is left with only a sadistic kitten for company on a farm that was built for a family. Just as loneliness starts to bite, he discovers his neighbor Marceline has long been shivering beneath a leaky roof. He welcomes her to his farm, temporarily of course, and also provides a home for her dog and her gluttonous donkey. As each begrudgingly adjusts to the other's quirks, yet more new arrivals appear. It seems that Ferdinand isn't the only one who was all-alone, and the dusty farm becomes a haven for lost souls of every age to share their sorrows and set about rediscovering their joie de vivre. Amidst the newfound hustle and bustle, one final uninvited guest threatens to upset the apple cart once and for all. Constantine has created a delightful and poignant novel of people coming together to create new interpersonal relationships of support.
  ***********
Thanks for stopping by!