The Its Monday! What Are You Reading meme is hosted at Book Journey. In Sheila's absence I'm linking this post via Twitter at #IMWAYR, and the Sunday Post hosted by Kimba the Caffeinated Book Reviewer.
Life…
The last couple of weeks have been both difficult and busy. I missed last Monday's weekly post and I'm still trying to catch up in general with reviews. Things just seem to be piling up and I'm struggling to get out from under.
It's not all gloom and doom though, my oldest son turned 11 last week, he had a small party with friends which included a trip to the movies to see The Avengers: Age of Ultron. Meanwhile my oldest daughter will be 19 this Thursday and she is having a superhero themed party on the weekend.
What I Read Last Week (and the week before)
Northern Heat by Helene Young
The Nurses by Alexandra Robbins
The Daylight Marriage by Heidi Pitor
Only We Know by Victoria Purman
The Lie by CL Taylor
Love and Miss Communication by Elyssa Friedland
A Court of Thorn and Roses by Sarah J Maas
New Posts
(click the titles to read my reviews)
Blog Tour: Introducing Northern Heat by Helene Young
Review: Northern Heat by Helene Young ★★★★
Review: The Nurses by Alexandra Robbins ★★★★
Review: Stay With Me by Maureen McCarthy ★★★★
Review: Where They Found Her by Kimberley McCreight ★★★
Review: What She Left by T.R Richmond ★★
Stuff on Sunday: Motherhood in Fiction
Blog Tour Review: The Lie by CL Taylor ★★★
Review: The Daylight Marriage by Heidi Pitor ★★
Review: Only We Know by Victoria Purman ★★★★
Review: Love and Miss Communication by Elyssa Friedman ★★
Weekend Cooking: Easy Weeknight Meals by My Food Bag and Nadia Lim
What I Am Reading Today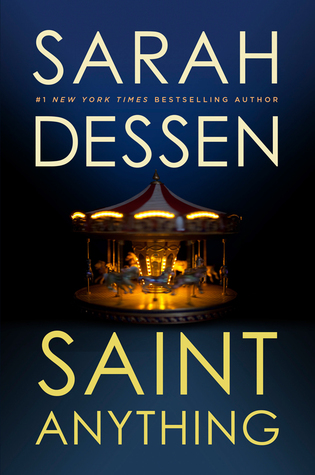 Peyton, Sydney's charismatic older brother, has always been the star of the family, receiving the lion's share of their parents' attention and—lately—concern. When Peyton's increasingly reckless behavior culminates in an accident, a drunk driving conviction, and a jail sentence, Sydney is cast adrift, searching for her place in the family and the world. When everyone else is so worried about Peyton, is she the only one concerned about the victim of the accident?
Enter the Chathams, a warm, chaotic family who run a pizza parlor, play bluegrass on weekends, and pitch in to care for their mother, who has multiple sclerosis. Here Sydney experiences unquestioning acceptance. And here she meets Mac, gentle, watchful, and protective, who makes Sydney feel seen, really seen, for the first time.
What I Plan To Read This Week

(click the covers to view at Goodreads)
A ravishing first novel set in the vibrant, tumultuous underworld of late-19th-century New York, about four outsiders whose lives become entwined over the course of one fateful night. New York, 1895. It's late on a warm city night when Sylvan Threadgill, a young night soiler who cleans out the privies behind the tenement houses, pulls a terrible secret out from the filthy hollows: an abandoned newborn baby. An orphan himself, Sylvan was raised by a kindly Italian family and can't bring himself to leave the baby in the slop. He tucks her into his chest, resolving to find out where she belongs. Odile Church is the girl-on-the-wheel, a second-fiddle act in a show that has long since lost its magic. Odile and her sister Belle were raised in the curtained halls of their mother's spectacular Coney Island sideshow: The Church of Marvels. Belle was always the star – the sword swallower -light, nimble, a true human marvel. But now the sideshow has burnt to the ground, their mother dead in the ashes, and Belle has escaped to the city. Alphie wakes up groggy and confused in Blackwell's Lunatic Asylum. The last thing she remembers is a dark stain on the floor, her mother-in-law screaming. She had once walked the streets as an escort and a penny-Rembrandt, cleaning up men after their drunken brawls. Now she is married; a lady in a reputable home. She is sure that her imprisonment is a ruse by her husband's vile mother. But then a young woman is committed alongside her, and when she coughs up a pair of scissors from the depths of her agile throat, Alphie knows she harbors a dangerous secret that will alter the course of both of their lives…
A beguiling exploration of the joys of reading across boundaries, inspired by the author's year-long journey through a book from every country. Following an impulse to read more internationally, journalist Ann Morgan undertook first to define "the world" and then to find a story from each of 196 nations. Tireless in her quest and assisted by generous, far-flung strangers, Morgan discovered not only a treasury of world literature but also the keys to unlock it. Whether considering the difficulties faced by writers in developing nations, movingly illustrated by Burundian Marie-Thérese Toyi's Weep Not, Refugee; tracing the use of local myths in the fantastically successful Samoan YA series Telesa; delving into questions of censorship and propaganda while sourcing a title from North Korea; or simply getting hold of The Corsair, the first Qatari novel to be translated into English, Morgan illuminates with wit, warmth, and insight how stories are written the world over and how place-geographical, historical, virtual-shapes the books we read and write.
What secrets are hiding in the heart of Paris? At the famous Patisserie Clermont in Paris, 1909, a chance encounter with the owner's daughter has given one young man a glimpse into a life he never knew existed: of sweet cream and melted chocolate, golden caramel and powdered sugar, of pastry light as air. But it is not just the art of confectionery that holds him captive, and soon a forbidden love affair begins. Almost eighty years later, an academic discovers a hidden photograph of her grandfather as a young man with two people she has never seen before. Scrawled on the back of the picture are the words 'Forgive me'. Unable to resist the mystery behind it, she begins to unravel the story of two star-crossed lovers and one irrevocable betrayal.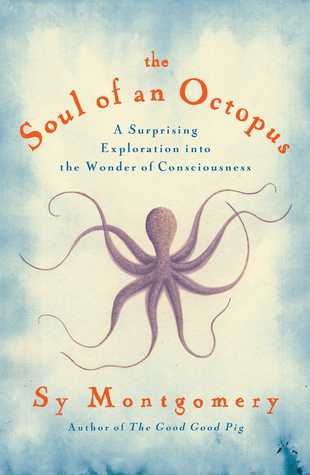 In this astonishing book from the author of the bestselling memoir The Good Good Pig, Sy Montgomery explores the emotional and physical world of the octopus' surprisingly complex, intelligent, and spirited creature: and the remarkable connections it makes with humans. Sy Montgomery's popular 2011 Orion magazine piece, "Deep Intellect"; about her friendship with a sensitive, sweet-natured octopus named Athena and the grief she felt at her death, went viral, indicating the widespread fascination with these mysterious, almost alien-like creatures. Since then Sy has practiced true immersion journalism, from New England aquarium tanks to the reefs of French Polynesia and the Gulf of Mexico, pursuing these wild, solitary shape-shifters. Octopuses have varied personalities and intelligence they show in myriad ways: endless trickery to escape enclosures and get food; jetting water playfully to bounce objects like balls; and evading caretakers by using a scoop net as a trampoline and running around the floor on eight arms. But with a beak like a parrot, venom like a snake, and a tongue covered with teeth, how can such a being know anything? And what sort of thoughts could it think? The intelligence of dogs, birds, and chimpanzees was only recently accepted by scientists, who now are establishing the intelligence of the octopus, watching them solve problems and deciphering the meaning of their color-changing camouflage techniques. Montgomery chronicles this growing appreciation of the octopus, but also tells a love story. By turns funny, entertaining, touching, and profound, The Soul of an Octopus reveals what octopuses can teach us about consciousness and the meeting of two very different minds.
A girl always remembers the first corpse she shaves. It is the only event in her life more awkward than her first kiss or losing her virginity. The hands of time will never move quite so slowly as when you are standing over the dead body of an elderly man with a pink plastic razor in your hand. From her very first day at Westwind Cremation & Burial, twenty-three-year-old Caitlin Doughty threw herself into the gruesome daily tasks of her curious new profession. From caring for bodies of all shapes and sizes, picking up corpses from the hospital morgue, sweeping ashes from the cremation machines (sometimes onto her clothes) and learning to deal with mourning families, Caitlin comes face to face with the very thing we go to great lengths to avoid thinking about – death. But as she started to wonder about the lives of those she cremated, and found herself confounded by people's erratic reactions to death, Caitlin's feelings began to evolve in unexpected ways. Now a licensed mortician, Caitlin tells the story of her fumbling apprenticeship with the dead. Exploring our death rituals – and those of other cultures – she pleads the case for healthier attitudes around death and dying. Full of bizarre encounters, gallows humour and vivid characters (both living and very dead), this eye-opening account makes this otherwise terrifying subject urgent and fascinating.
***********
Thanks for stopping by!