A list of ten recently published fiction titles featuring the diverse experience of motherhood
****
The day Mum didn't get dressed and went on strike, Dad called her 'a Wild Thing' and Mum said 'Cook your own dinner' and stomped off upstairs to have a bath . . …In this hilarious, touching homage to Maurice Sendak's Where the Wild Things Are, a worn-out mum finds herself floating across time and space to the place where the Wild Mums are. Dazzled by her party tricks, they crown her Queen of the Wild Mums and try to entice her to join their conga . . . But Mum has just remembered who she loves best of all …
****
 Anna Benz, an American in her late thirties, lives with her Swiss husband Bruno and their three young children in a postcard-perfect suburb of Zürich. Though she leads a comfortable, well-appointed life, Anna is falling apart inside. Adrift and increasingly unable to connect with the emotionally unavailable Bruno or even with her own thoughts and feelings, Anna tries to rouse herself with new experiences: German language classes, Jungian analysis, and a series of sexual affairs she enters into with an ease that surprises even her. Tensions escalate, and her lies start to spin out of control. Having crossed a moral threshold, Anna will discover where a woman goes when there's no going back.
****
You make deals with God. You make deals with the Devil. You're not fussy. But as a wise man once said: It's the saying you don't care what you get what gets you jiggered." So you say it, and you're jiggered, but what you give birth to is a hedgehog. It's prickly and its cry is a noise so terrible that you wish someone would scrape fingernails on a blackboard to give you some relief.
In a fairytale, the only good mother is six feet under. All the others are bad news. A fairytale mother will exchange her first-born child for a handful of leafy greens. And if times get tough, she'll walk her babes into the woods and leave them there. But mothers of today do no such things? Do they? In this collection of heart-breakingly honest stories, the mothers of the Brothers Grimm are brought – with wit, subversiveness and lyrical prose – into the here and now. Danielle Wood turns four fairytales on their heads and makes them exquisitely her own.

****
Sometimes I'm with the baby and I think: you're my heart and my soul, and I would die for you. Other times I think: tiny moron, leave me the fuck alone
A year has passed since Ari gave birth and still she can't locate herself in her altered universe. Sleep-deprived, lonely and unprepared, she struggles through the strange, disjointed rhythms of her days and nights. Her own mother long dead and her girlhood friendships faded, she is a woman in need. When Mina – older, alone, pregnant – moves to town, Ari sees hope of a comrade-in-arms. Perhaps the hostile terrain could be more easily navigable together. With purifying anger and outrageous humour, Elisa Albert unleashes on a culture that turns its new mothers into exiles, and expects them to act like natives. And as she defines the raw experience of motherhood, Albert offers a hilarious and devastatingly honest examination of how we become the women we are.
****
Spare and unsparing, God Help the Child—the first novel by Toni Morrison to be set in our current moment—weaves a tale about the way the sufferings of childhood can shape, and misshape, the life of the adult. At the centre: a young woman who calls herself Bride, whose stunning blue-black skin is only one element of her beauty, her boldness and confidence, her success in life, but which caused her light-skinned mother to deny her even the simplest forms of love. There is Booker, the man Bride loves, and loses to anger. Rain, the mysterious white child with whom she crosses paths. And finally Sweetness, Bride's mother herself, who takes a lifetime to come to understand that 'what you do to children matters. And they might never forget.'
****
Successful hubbie? Tick. Facebook-worthy baby? Tick. Bikini-body six weeks after giving birth? Um . . . not so much. Fashion PR exec Ally Bloom got her happy ending. Okay, her marriage might be showing the odd crack, her battleaxe mother-in-law might have come to stay, and she might not be the yummy mummy she'd imagined, but it's nothing a decent night's sleep and a firm commitment to a no-carb diet won't fix. But when Ally returns to work and finds she'll be reporting to a 22-year-old airhead, she decides to turn her back on life as a professional fashionista and embrace her inner earth mama instead. So it's out with the Louboutins and champagne and in with the sensible flats and coffee mornings with the Mummy Mafia. From attending her first grown-up dinner party only to discover that placenta is top of the menu to controlling her monster crush on local playgroup hottie Cameron, Ally must find her feet in the brave new world of the stay-at-home mum.
****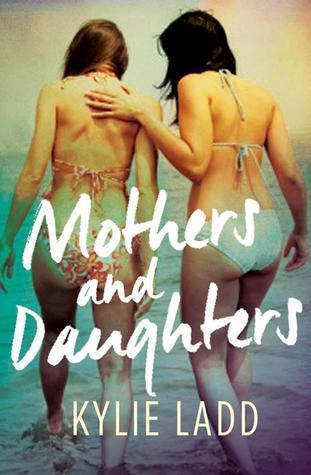 Four mothers. Four teenage daughters. An isolated tropical paradise with no internet or mobile phone reception. What could possibly go wrong? There's tension, bitchiness, bullying, sex, drunken confessions, bad behaviour and breakdowns – and wait till you see what the teenagers get up to… How can we let our daughters go to forge lives of their own when what we most want to do is hold them close and never let them go? How do we let them grow and keep them protected from the dark things in the world at the same time? And how can mothers and daughters navigate the troubled, stormy waters of adolescence without hurting themselves and each other?
****
Veteran social worker Ellen Moore has seen the worst side of humanity; the vilest acts one person can commit against another. She is a fiercely dedicated children's advocate and a devoted mother and wife. But one blistering summer day, a simple moment of distraction will have repercussions that Ellen could never have imagined, threatening to shatter everything she holds dear, and trapping her between the gears of the system she works for.
Meanwhile, ten-year-old Jenny Briard has been living with her well-meaning but irresponsible father since her mother left them, sleeping on friends' couches and moving in and out of cheap motels. When Jenny suddenly finds herself on her own, she is forced to survive with nothing but a few dollars and her street smarts. The last thing she wants is a social worker, but when Ellen's and Jenny's lives collide, little do they know just how much they can help one another.
****
What if you began to suspect your child of an unspeakable crime? When Dawn introduces her family to her new boyfriend, Rud, they hide their unsettled feelings because they're glad that Dawn, always an awkward child, seems to have finally blossomed. Then Dawn's parents are savagely beaten in their own bed, and though Hanna survives, Rud stands trial for Joe's murder. Claiming her boyfriend's innocence, Dawn initially estranges herself from everyone she knows, but when Rud wins an appeal, Dawn returns home saying she wants to support her mother. Hannah knows that if she could only remember the details of that traumatic night, she could ensure her husband's murderer remains in jail. But Hanna hadn't realised that those memories may cause her to question everything she thought she knew about her daughter..
****
Georgie Henderson doesn't want to have kids, but her best friend, Nina Doherty, has wanted to have a baby for as long as she can remember. Sadly, Nina's uterus refuses to cooperate. One drunken evening, Nina asks Georgie for the ultimate favour: would she carry a baby for her? Georgie says yes – and spends the next nine months wondering why! With intense bacon-and-egg roll cravings and distant memories of what her feet look like, Georgie tries to keep it all together in her dream job as the editor of Jolie magazine. Her love life's a mess – and sauvignon blanc's off the menu – leaving Georgie to deal with twists in her life she never expected.