The Its Monday! What Are You Reading meme is hosted at Book Journey. In Sheila's  absence I'm linking this post via Twitter at #IMWAYR, and the Sunday Post hosted by Kimba the Caffeinated Book Reviewer.
Life…
Still trying to catch up!
It hasn't been the best of weeks to be honest. My husband's car seized rather spectacularly and we don't have the thousands of dollars needed to fix it, so for the foreseeable future we are having to make do with one car. I know, #firstworldproblems, but it's frustrating, and as we are coming into winter it's going to be awkward, especially as my oldest son will soon have toe to knee plasters on both legs to correct a bone alignment issue.
It's the first Monday of the month so time to check in with my challenge progress.
The Eclectic Reader Challenge 7/12
Australian Women Writer's Challenge 35 /50
Around the World in 12 Books Challenge 4/12
What's In A Name? Challenge 4/6
What I Read Last Week
Hush Hush by Laura Lippman
Season of Shadow and Light by Jenn J McLeod
Stay With Me by Maureen McCarthy
What She Left by TR Richmond
New Posts
(click the titles to read my reviews)
Review: Reykjavik Nights by Arnaldur Indriðason★★★1/2
Review: Hush Hush by Laura Lippman★★★
Review: Cold Burn of Magic by Jennifer Estep ★★★
Review: Where They Found Her by Kimberley Creighton ★★★
Blog Tour: Season of Shadow and Light by Jenn J McLeod
Review: Season of Shadow and Light by Jenn J McLeod ★★★1/2
Stuff on Sundays: Celebrating Penguin's 80th Birthday
 What I Am Reading Today
 In steamy northern Queensland, Conor is living under an assumed name and rebuilding his shattered life. Working at Cooktown's youth centre has given him the chance to make a difference again, and a chance to flirt with Dr Kristy Dark. After tragedy tore her family apart, Kristy fled to Cooktown with her feisty teenage daughter, Abby. She hoped being part of the small community would help them both heal, but Abby's sports coach is turning out to be a compelling distraction. When a severe cyclone menaces the coast, threatening to destroy everything in its path, tensions come to a head – and the weather is not the only danger in Cooktown. Cut off from the world and with her life on the line, Kristy will have to summon her courage and place her trust in Conor, or they'll both lose someone they love.
 

What I Plan To Read This Week

(click the covers to view at Goodreads)
Hannah was the kind of woman who turned heads. Tall and graceful, naturally pretty, often impulsive, always spirited, the upper-class girl who picked, of all men, Lovell–the introverted climate scientist, the practical one who thought he could change the world if he could just get everyone to listen to reason. After a magical honeymoon they settled in the suburbs to raise their two children.  But over the years, Lovell and Hannah's conversations have become charged with resentments and unspoken desires. She's become withdrawn and directionless. His work affords him a convenient distraction. The children can sense the tension, which they've learned to mostly ignore. Until, after one explosive argument, Hannah vanishes. And Lovell, for the first time, is forced to examine the trajectory of his marriage through the lens of memory–and the eyes of his children. As he tries to piece together what happened to his wife–and to their lives together–readers follow Hannah through that single day when the smallest of decisions takes her to places she never intended to go. 
 A rugged island. Two people. Family secrets. When Calla Maloney steps on the boat to Kangaroo Island, she's filled with dread. Part of it is simple seasickness but the other part is pure trepidation. She's not on a holiday but a mission: to track down her estranged brother, who she hasn't seen since her family splintered two years before. Firefighter Sam Hunter left the island twenty years ago and has made a habit out of staying as far away as he can get. But when his father's illness forces him home, he finds himself playing bad cop to his dad and reluctant tour guide to a redhead with no sense of direction. As Sam and Calla dig deeper into their long-buried family secrets, they discover that no one is an island and that opening up their hearts to love again might be the most dangerous thing they will ever do.
In this lively, fast-paced narrative, New York Times bestselling author Alexandra Robbins digs deep into the subculture of nursing, drawing readers into a brilliantly captivating in-depth investigation of the extraordinary working lives of nurses and the shocking behind-the-scenes secrets that all patients and their loved ones need to know. The Nurses is told through the real-life stories of four women in different hospitals: Molly, funny, well-loved, and confident enough to quit a longtime job after her hospital ramps up its anti-nurse policies. Lara, a superstar nurse who tries to battle her way back from a near-ruinous prescription-drug addiction. The outspoken but compassionate Juliette, a fierce advocate for her patients. And Sam, a first-year nurse, struggling to find her way in a gossipy mean-girl climate she likens to "high school, except for the dying people." Readers will root for these bedside heroes, who operate in a world filled with joy and violence, miracles and heartbreak, dark humor and gripping drama. It's a world of hazing—"nurses eat their young." Sex—not exactly like on TV, but more prevalent than many imagine. Drug abuse—disproportionately a problem among the best and the brightest. There are true-life archetypes—the handsome, suave doctor, the patient brought back from death, the hunky male nurse. And bullying—by peers, by patients, by hospital bureaucrats, and especially by doctors, an epidemic described as lurking in the "shadowy, dark corners of our profession." The result is a riveting page-turner, insightful and thought-provoking, that will leave readers feeling smarter about their healthcare and undeniably appreciative of the incredible nurses who provide it.
Peyton, Sydney's charismatic older brother, has always been the star of the family, receiving the lion's share of their parents' attention and – lately – concern. When Peyton's increasingly reckless behavior culminates in an accident, a drunk driving conviction, and a jail sentence, Sydney is cast adrift, searching for her place in the family and the world. When everyone else is so worried about Peyton, is she the only one concerned about the victim of the accident? Enter the Chathams, a warm, chaotic family who run a pizza parlor, play bluegrass on weekends and pitch in to care for their mother, who has multiple sclerosis. Here Sydney experiences unquestioning acceptance. And here she meets Mac: gentle, watchful, and protective, who makes Sydney feel seen, really seen, for the first time.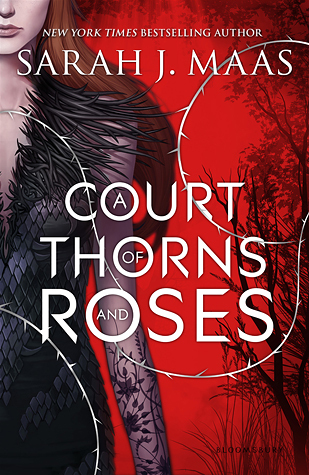 When nineteen-year-old huntress Feyre kills a wolf in the woods, a beast-like creature arrives to demand retribution for it. Dragged to a treacherous magical land she only knows about from legends, Feyre discovers that her captor is not an animal, but Tamlin—one of the lethal, immortal faeries who once ruled their world. As she dwells on his estate, her feelings for Tamlin transform from icy hostility into a fiery passion that burns through every lie and warning she's been told about the beautiful, dangerous world of the Fae. But an ancient, wicked shadow grows over the faerie lands, and Feyre must find a way to stop it . . . or doom Tamlin—and his world—forever.

  ***********
WINNERS of:  The Chocolate Promise by Josephine Moon
Catherine G; Janine K; Richard H; Suzanne R; Helen S
WINNERS of : Confessions of a Once Fashionable Mum by Georgia Madden
Mary P; Tammy C; Stella P;  Kelly R; Sharon G
Thanks for stopping by!