The Its Monday! What Are You Reading meme is hosted at Book Journey. In Sheila's  absence I'm linking this post via Twitter at #IMWAYR, and the Sunday Post hosted by Kimba the Caffeinated Book Reviewer.
Life…
I haven't quite caught up yet after my unscheduled break but I'm making progress.
This past week has been a bit of a wild one with huge storms causing havoc across the state. Thankfully we were only on the fringes of the cell that caused widespread flash flooding and damage to homes and infrastructure, but many of my family members were in the thick of it so there were a few tense days and nights.
Despite the drama of the week, on  Saturday Australian's pulled together to commemorate ANZAC Day. The date, April 25th, specifically  references the anniversary of the landing on Gallipoli in 1915, a doomed campaign that nevertheless birthed the legend of the ANZAC spirit.
My daughter was accorded the honour of leading the ANZAC march in my country town, on the 100th anniversary of the landings, bearing the Australian flag, while my oldest son wore his grandfather's service medals as he and his brother marched with their cub troop. Lest we forget.
What I Read Last Week
Reykjavik Nights by Arnaldur Indriðason
Confessions of a Once Fashionable Mum by Georgia Madden
The Falls by Cathryn Hein
Gallipoli Street by Mary-Anne O'Connor
Captive Prince by C.S Pacat (DNF)
Where They Found Her by Kimberley McCreight
Cold Burn of Magic by Jennifer Estep
New Posts
(click the titles to read my reviews)
Review: Inside The O'Briens by Lisa Genova ★★★★
Review & Giveaway: The Chocolate Promise by Josephine Moon ★★★
Blog Tour: An Excerpt from All That Sparkles by Claire Boston
Review & Giveaway: Confessions of a Once Fashionable Mum by Georgia Madden ★★★1/2
Review: The Falls by Cathryn Hein ★★★1/2
Review: Gallipoli Street by Mary-Anne O'Connor ★★★

Stuff on Sundays: Bookshelf Bounty
 What I Am Reading Today
On a searing August day, Melisandre Harris Dawes committed the unthinkable: she left her two-month-old daughter locked in a car while she sat nearby on the shores of the Patapsco River. Melisandre was found not guilty by reason of criminal insanity, although there was much skepticism about her mental state. Freed, she left the country, her husband and her two surviving children, determined to start over. But now Melisandre has returned Baltimore to meet with her estranged teenage daughters and wants to film the reunion for a documentary. The problem is, she relinquished custody and her ex, now remarried, isn't sure he approves. Now that's she's a mother herself–short on time, patience–Tess Monaghan wants nothing to do with a woman crazy enough to have killed her own child. But her mentor and close friend Tyner Gray, Melisandre's lawyer, has asked Tess and her new partner, retired Baltimore P.D. homicide detective Sandy Sanchez, to assess Melisandre's security needs. As a former reporter and private investigator, Tess tries to understand why other people break the rules and the law. Yet the imperious Melisandre is something far different from anyone she's encountered. A decade ago, a judge ruled that Melisandre was beyond rational thought. But was she? Tess tries to ignore the discomfort she feels around the confident, manipulative Melisandre. But that gets tricky after Melisandre becomes a prime suspect in a murder. Yet as her suspicions deepen, Tess realizes that just as she's been scrutinizing Melisandre, a judgmental stalker has been watching her every move as well. . . .
 

What I Plan To Read This Week

(click the covers to view at Goodreads)
Tess is in trouble. Stuck on a farm outside Byron Bay, cut off from family and friends, Tess knows she must find a way to escape her violent partner to save her life and the life of her child … A chance meeting offers a way out – but can she ever trust again? Tess embarks on a desperate road trip back to the heart of her past. But what will be waiting for her at home? Will her family forgive her – and can she forgive them?
Sometime this season… The secret keeper must tell. The betrayed must trust. The hurt must heal.  When it seems everything Paige trusts is beginning to betray her, she leaves her husband at home and sets off on a road trip with six year old Matilda, and Nana Alice in tow. But stranded amid rising floodwaters, on a detour to the tiny town of Coolabah Tree Gully, Paige discovers the greatest betrayal of all happened there twenty years earlier. Someone knows that truth can wash away the darkest shadows, but… Are some secrets best kept for the sake of others?
Who is Alice Salmon? Student. Journalist. Daughter. Lover of late nights, hater of deadlines. That girl who drowned last year. Gone doesn't mean forgotten. Everyone's life leaves a trace behind. But it's never the whole story.
Following a long absence spent in New York, Elaine Nichols returns to her childhood home to live with her invalid father and his geriatric Alsatian dog. The house backing on to theirs is sold and as she watches the old furniture being removed, she is taken back to a summer in the 1970's when she was almost sixteen and this small out-of-town estate was an enclave for women and children while the men are mysterious shadows who leave every day for the outside world. The women are isolated but keep their loneliness and frustrations hidden behind a veneer of suburban respectability. When an American divorcee and her daughter move into the estate this veneer begins to crack. The women learn how to socialise, how to drink martinis, how to care less about their wifely and maternal duties. While the women are distracted, Elaine and her friends find their own entry into the adult world. The result is a tragic event that will mark the rest of Elaine's life and be the cause of her long and guilt-ridden exile. Insightful and full of suspense, this is an uncompromising portrayal of the suburbs and the cruelties brought about by the demands of respectability.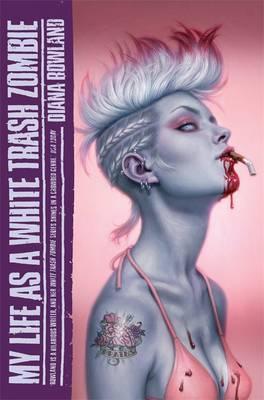 Angel Crawford is a loser. Living with her alcoholic deadbeat dad in the swamps of southern Louisiana, she's a high school dropout with a pill habit and a criminal record who's been fired from more crap jobs than she can count. Now on probation for a felony, it seems that Angel will never pull herself out of the downward spiral her life has taken. That is, until the day she wakes up in the ER after overdosing on painkillers. Angel remembers being in an horrible car crash, but she doesn't have a mark on her. To add to the weirdness, she receives an anonymous letter telling her there's a job waiting for her at the parish morgue—and that it's an offer she doesn't dare refuse. Before she knows it she's dealing with a huge crush on a certain hunky deputy and a brand new addiction: an overpowering craving for brains. Plus, her morgue is filling up with the victims of a serial killer who decapitates his prey—just when she's hungriest! Angel's going to have to grow up fast if she wants to keep this job and stay in one piece. Because if she doesn't, she's dead meat. Literally.
  ***********
 Enter to WIN:  The Chocolate Promise by Josephine Moon and
Enter to WIN: Confessions of a Once Fashionable Mum by Georgia Madden
(Entries Close May 3rd. Australian residents only)
Thanks for stopping by!