The Its Monday! What Are You Reading meme is hosted at Book Journey.
Life…
I hope you have enjoyed the Easter long weekend. We had plans but due to poor weather and illness ours has been quiet, and I've been taking it easy.
*Ive just learned that Sheila tragically lost her son as a result of a car accident over the weekend. I extend my sincere sympathies to her and her family at this difficult time *
It's the first Monday of the month so time to check in with my challenge progress.
The Eclectic Reader Challenge 4/12
Australian Women Writer's Challenge 26 /50
Around the World in 12 Books Challenge 2/12
What's In A Name? Challenge 4/6
What I Read Last Week
The Road to Hope by Rachael Johns
Normal by Graeme Cameron
Whiskey and Charlie by Annabel Smith
After Birth by Elisa Albert
Jinn and Juice by Nicole Peeler
New Posts
(click the titles to read my reviews)
Review: The Road to Hope by Rachael Johns ★★★★
Review: Normal by Graeme Cameron ★★★★
Review:  Whiskey and Charlie by Annabel Smith ★★★★1/2
Reblog: Let's Talk Books at The Never Ending Bookshelf
Review: After Birth by Elisa Albert ★★★
Review:  Jinn and Juice by Nicole Peeler ★★1/2
 What I Am Reading Today
'Our lives were built around the strength of a kiss between strangers. Yet seven years on, look where it led us . . .' When Aisha met Ryan she fell hard for his good looks and easy charm. Why worry that he didn't want children or a 9 to 5 job? Nothing and no one would come between them. But with the birth of their high-needs son, Eli, their extraordinary love is shackled into an ordinary life, their passion blunted by responsibility. Until Ryan can't take it anymore. Then, following a mysterious phone call late one night, Aisha leaves four-year-old Eli in the care of her elderly father Patrick – and doesn't come back. As Patrick struggles with the grandson he barely knows or understands, his frustration with his missing daughter and absent son-in-law quickly turns to fear. Particularly when blood is found in Aisha's abandoned car . . .
 

What I Plan To Read This Week

(click the covers to view at Goodreads)
Take a medically retired copper put out of action by a killer clown, add his eager but easily distracted wife, sprinkle in small town jealousies, secret pasts, blackmail, unrequited love and top off with a lot of food, wine, tea and cakes and Albert and Rose Nutter's first case as private detectives is all set to be a twisting, turning, calorie-filled adventure.
In the quiet village of Upper Wobble, the vicar's wife is receiving hate mail, someone else is being blackmailed, and the most eligible male in town is turning women's heads. Enter the Nutters, incognito, to get to the bottom of it all. Meanwhile in the neighbouring village of Little Wobble, something far more dangerous than all the blackmailers in leafy England is on the hunt, and his target may be much closer to their home than they know.
Christmas Livingstone has 10 rules for happiness. Nurturing the senses every day, doing what you love, and sharing joy with others are some of the rules but the most important for her is number 10 – 'Absolutely no romantic relationships'. Her life is good. In her enchantingly seductive shop, The Chocolate Apothecary, she tempers chocolate and creates handmade pieces; her friends and family surround her; and her secret life of wish granting brings joy to herself and others. She doesn't need a handsome botanist ace who knows everything about cacao to walk into her life. One who has the nicest grandmother intent on interfering, who's adopted a gorgeous rescue dog, and who needs her help to write a book on her passion, chocolate. She really doesn't need any of that at all. Or does she?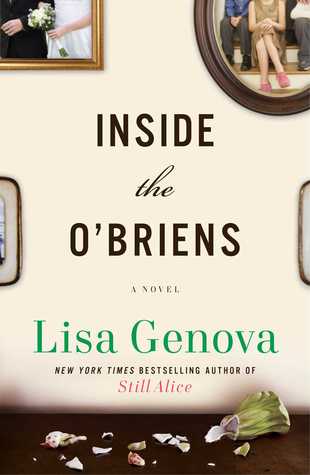 Joe O'Brien is a forty-four-year-old police officer from the Irish Catholic neighborhood of Charlestown, Massachusetts. A devoted husband, proud father of four children in their twenties, and respected officer, Joe begins experiencing bouts of disorganized thinking, uncharacteristic temper outbursts, and strange, involuntary movements. He initially attributes these episodes to the stress of his job, but as these symptoms worsen, he agrees to see a neurologist and is handed a diagnosis that will change his and his family's lives forever: Huntington's Disease. Huntington's is a lethal neurodegenerative disease with no treatment and no cure. Each of Joe's four children has a 50 percent chance of inheriting their father's disease, and a simple blood test can reveal their genetic fate. While watching her potential future in her father's escalating symptoms, twenty-one-year-old daughter Katie struggles with the questions this test imposes on her young adult life. Does she want to know? What if she's gene positive? Can she live with the constant anxiety of not knowing? As Joe's symptoms worsen and he's eventually stripped of his badge and more, Joe struggles to maintain hope and a sense of purpose, while Katie and her siblings must find the courage to either live a life "at risk" or learn their fate.
Phnom Penh, Cambodia; the rainy season. When a French man, Hugo Quercy, is found brutally murdered, Commandant Serge Morel finds his holiday drawn to an abrupt halt. Quercy – dynamic, well-connected – was the magnetic head of a humanitarian organisation which looked after the area's neglected youth. Opening his investigation, the Parisian detective soon finds himself buried in one of his most challenging cases yet. Morel must navigate this complex and politically sensitive crime in a country with few forensic resources, and armed with little more than a series of perplexing questions: what was Quercy doing in a hotel room under a false name? What is the significance of his recent investigations into land grabs in the area? And who could have broken into his home the night of the murder? Becoming increasingly drawn into Quercy's circle of family and friends – his adoring widow, his devoted friends and bereft colleagues – Commandant Morel will soon discover that in this lush land of great beauty and immense darkness, nothing is quite as it seems . . .

  ***********
Thanks for stopping by!