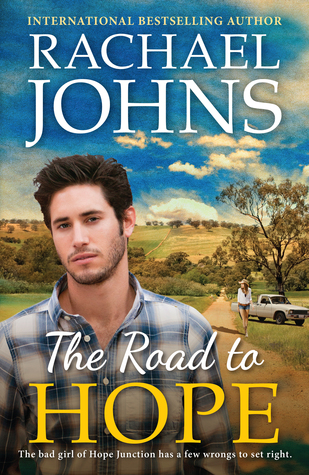 Title: The Road to Hope
Author: Rachael Johns
Published: Harlequin MIRA AU March 2015
Status: Read on March 31, 2015 — I own a copy   {Courtesy the publisher/netgalley}
My Thoughts:
In The Road to Hope, Rachael Johns revisits the small Western Australian town of Hope Springs featured in her debut novel, Jilted.
The Road to Hope opens at Flynn and Ellie's marriage ceremony with Lauren Simpson watching jealously from the pews. Still bitter about losing the love of her life, and tired of being fodder for the town gossips, Lauren decides it's time to start afresh, but the temptation of the locum doctor, Dr Tom Lewis, may be just too good for a bad girl to resist.
Lauren was cast as somewhat of a villain in Jilted, painted as petty and promiscuous, but Johns does an admirable job of redeeming her in The Road To Hope. We learn that Lauren's behaviour in large part stemmed from her unrequited crush on Flynn, and her promiscuity has been driven by a real desire for true love. As a nurse, Lauren proves she is also kind, capable and dedicated and it's these qualities that Johns draws out so that we find Lauren both a sympathetic and likeable heroine.
Tom Lewis is easy to like – a hot, surfing doctor traveling Australia in a vintage ute as a locum – but he has a devastating secret that complicates his life. He's attracted to Lauren, but he feels he can't consider anything more serious than a fling given his situation. Johns handles Lewis's dilemma well without minimising the reality of the situation.
I really enjoyed the chemistry and slow burn romance between Lauren and Tom. Despite their immediate sexual attraction, both have good reasons for refusing to acknowledge it. They develop a friendship which is really sweet, even with the undercurrent of heat and I was delighted by the way their relationship worked itself out.
It's not necessary to have read Jilted to read The Road to Hope but I enjoyed revisiting the town and people of Hope Springs. I read this in a matter of hours, enjoying the warmth, humour and romance of a this well written story.
Available to purchase from
Harlequin I
I Booktopia I via Booko
and all good bookstores.
Also by Rachael Johns