The Its Monday! What Are You Reading meme is hosted at Book Journey.
Life…
 As expected the past week has been a busy one. Just four days of term remain before the children have a two week holiday for Easter. We don't have any plans as yet.. though we might go camping for a few days.
I'm proud to share that my senior basketball team earned 3rd place in the Grand Finals on Saturday, they played a great game. My junior team also played hard and placed 4th. Later that afternoon the boys took part in a clinic with the Brisbane Spartans, an Australian NBL team and had a great time.
What I Read Last Week
Turtle Reef by Jennifer Scoullar
The Wisdom of Perversity by Rafael Yglesias
The Altogether Unexpected Disappearance of Atticus Craftsman by Mamen Sanchez
His Other House by Sarah Armstrong
Pretty Ugly by Kirker Butler
New Posts
(click the titles to read my reviews)
Review: Turtle Reef by Jennifer Scoullar ★★★1/2
Review: The Wisdom of Perversity by  Rafael Yglesias ★★★1/2
Review:  The Altogether Unexpected Disappearance of Atticus Craftsman by Mamen Sanchez ★★1/2
Review: His Other House by Sarah Armstrong  ★★★★
Weekend Cooking:  Pretty Ugly by Kirker Butler ★★★
Stuff On Sundays: a Day in the Life of…
 What I Am Reading Today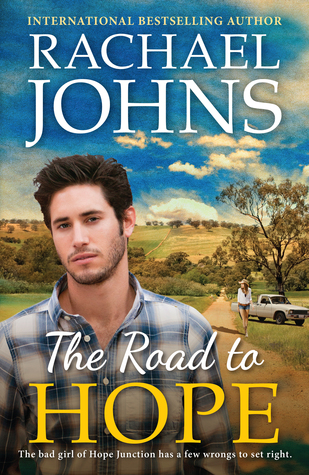 Nurse Lauren Simpson is known in Hope Junction for the wrong reasons – and she's over it. Watching the man she's always loved marry someone else is the last straw – she decides to get out of Hope. But her resolve is tested when the hot new locum doctor arrives in town. Doctor Tom Lewis also has skeletons in his closet – including a painful breakup and devastating family news. He's hit the road with his vintage ute and surfboard, to travel the outback and live in the moment. When Tom and Lauren meet the attraction is instant, but for Lauren Tom threatens to be just another fling and Tom has his own reasons for hesitating. Everyone else – their friends and patients – can see how perfect they are together, but just what will it take for them to admit this to themselves? A brand new Hope Junction story of fresh starts and second chances.
 

What I Plan To Read This Week

(click the covers to view at Goodreads)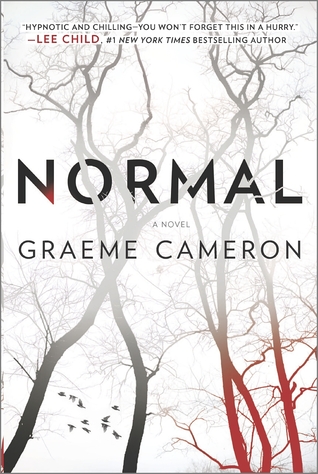 He lives in your community, in a nice house with a well-tended garden. He shops in your grocery store, bumping shoulders with you and apologizing with a smile. He drives beside you on the highway, politely waving you into the lane ahead of him.  What you don't know is that he has an elaborate cage built into a secret basement under his garage. And the food that he's carefully shopping for is to feed a young woman he's holding there against her will—one in a string of many, unaware of the fate that awaits her. This is how it's been for a long time. It's normal… and it works. Perfectly. Then he meets the checkout girl from the 24-hour grocery. And now the plan, the hunts, the room… the others. He doesn't need any of them anymore. He needs only her. But just as he decides to go straight, the police start to close in. He might be able to cover his tracks, except for one small problem—he still has someone trapped in his garage. Discovering his humanity couldn't have come at a worse time.
Whiskey & Charlie is a captivating debut novel of brothers who have drifted apart and the accident that will determine their future, by an unforgettable new voice exploring the struggles and strengths of the sibling bond. Some twins communicate in a secret language all their own. For Whiskey and Charlie Ferns, the two-way alphabet (alpha, bravo, charlie, delta) whispered back and forth over their crackly walkie-talkies is the best they can do. But as the brothers grow up, they grow apart. Whiskey is everything Charlie is not-bold, daring, carefree-and Charlie blames his brother for always stealing the limelight, always striving ahead while seeming to push Charlie back. By the time the twins reach adulthood, they are barely even speaking to each other. When Charlie hears that Whiskey has been in a terrible accident and has slipped into a coma, he is shocked…although perhaps not devastated. But as days and weeks slip by and the chances of Whiskey recovering grow ever more slim, Charlie is forced to look back on their lives and examine whether or not Whiskey's actions were truly as unforgivable as Charlie believed them to be.
Sometimes I'm with the baby and I think: you're my heart and my soul, and I would die for you. Other times I think: tiny moron, leave me the fuck alone.  A year has passed since Ari gave birth and still she can't locate herself in her altered universe. Sleep-deprived, lonely and unprepared, she struggles through the strange, disjointed rhythms of her days and nights. Her own mother long dead and her girlhood friendships faded, she is a woman in need. When Mina – older, alone, pregnant – moves to town, Ari sees hope of a comrade-in-arms. Perhaps the hostile terrain could be more easily navigable together. With purifying anger and outrageous humour, Elisa Albert unleashes on a culture that turns its new mothers into exiles, and expects them to act like natives. And as she defines the raw experience of motherhood, Albert offers a hilarious and devastatingly honest examination of how we become the women we are.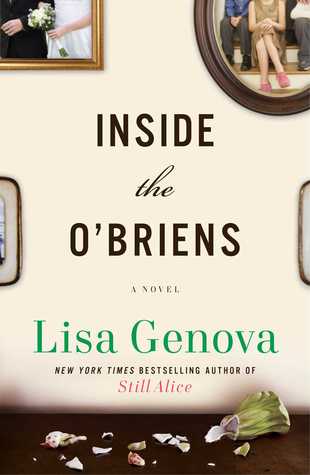 Joe O'Brien is a forty-four-year-old police officer from the Irish Catholic neighborhood of Charlestown, Massachusetts. A devoted husband, proud father of four children in their twenties, and respected officer, Joe begins experiencing bouts of disorganized thinking, uncharacteristic temper outbursts, and strange, involuntary movements. He initially attributes these episodes to the stress of his job, but as these symptoms worsen, he agrees to see a neurologist and is handed a diagnosis that will change his and his family's lives forever: Huntington's Disease. Huntington's is a lethal neurodegenerative disease with no treatment and no cure. Each of Joe's four children has a 50 percent chance of inheriting their father's disease, and a simple blood test can reveal their genetic fate. While watching her potential future in her father's escalating symptoms, twenty-one-year-old daughter Katie struggles with the questions this test imposes on her young adult life. Does she want to know? What if she's gene positive? Can she live with the constant anxiety of not knowing? As Joe's symptoms worsen and he's eventually stripped of his badge and more, Joe struggles to maintain hope and a sense of purpose, while Katie and her siblings must find the courage to either live a life "at risk" or learn their fate.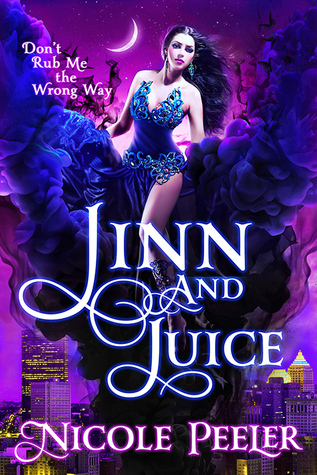 Cursed to be a jinni for a thousand years, Leila nears the end of her servitude—only to be bound once again against her will. Will she risk all to be human? Born in ancient Persia, Leila turned to her house Jinni, Kouros, for help escaping an arranged marriage. Kouros did make it impossible for her to marry—by cursing Leila to live a thousand years as a Jinni herself. If she can remain unBound, Leila's curse will soon be over. But Ozan Sawyer, a Magi with the ability to See, Call, and Bind jinn has other plans.
Oz needs Leila to help him penetrate Pittsburgh's steel-soaked magic, a juice potent but poisonous to supernatural creatures, in order to find a missing girl with her own mysterious connection to Kouros. Unfortunately for Leila, becoming Bound to Oz may risk more than just her chance to be human once more—it could risk her very soul…
  ***********
Thanks for stopping by!