The Its Monday! What Are You Reading meme is hosted at Book Journey.
Life…
 Another busy week has flown by. As the end of the first school term approaches, basketball for the boys is winding down with the finals to be played on Saturday, but soccer training has already started for the winter semester. Aleah's first months of high school has gone smoothly with the teachers I met with this week singing her praises while she was enjoying her year 7 camp. Scouts and cubs also continue to keep us busy while Simariah is juggling a new job with training for her Gymnastics meet in Finland in August. My husband also has finally bought his own Archery bow which means he is disappearing to the range whenever he can.
 I have to be honest, I've struggled this week to find time to read and blog. One of the days I might actually get caught up… maybe some time tonight after basketball training, dinner, scouts and gym.
What I Read Last Week
The Secret Life of Luke Livingstone by Charity Norman
The Shut Eye by Belinda Bauer
A Time of Secrets by Deborah Burrows
Life and Death by Michael Robotham
The Umbrian Supper Club by Marlena de Blasi
New Posts
(click the titles to read my reviews)
Review:  The Secret Life of Luke Livingstone by Charity Norman ★★★★
Review: The Shut Eye by Belinda Bauer ★★★
Review: A Time of Secrets by Deborah Burrows ★★★★
Review: Life and Death by Michael Robotham  ★★★★1/2
Weekend Cooking:  The Umbrian Supper Club by Marlena de Blasi ★★★★
Stuff On Sundays: Bookshelf Bounty
 What I Am Reading Today
Unlucky-in-love zoologist Zoe King has given up on men. Moving from Sydney to take up an exciting new role in marine science in the small sugar town of Kiawa is a welcome fresh start. Zoe is immediately charmed by the region's beauty – by its rivers and rainforests, and by its vast cane fields, sweeping from the foothills down to the rocky coral coast. And also by its people – its farmers and fishermen, unhurried and down to earth, proud of their traditions. Her work at the Reef Centre provides all the passion she needs and Zoe finds a friend in Bridget, the centre's director. The last thing she wants is to fall for her boss's boyfriend, cane king Quinn Cooper, so she refuses to acknowledge the attraction between them – even to herself. But things aren't quite adding up at the Reef Centre and when animals on the reef begin to sicken and die, Zoe's personal and professional worlds collide. She faces a terrible choice. Will protecting the reef mean betraying the man she loves?
 

What I Plan To Read This Week

(click the covers to view at Goodreads)
  I should have told. Julie's right: I would have saved dozens of others. Jeff, Julie, Sam, the academy kids, the Huck Finn boys, everyone else was ignorant or greedy or scared or confused or overwhelmed by bullies, but I was strong enough—I could've pushed him away. I did push him away. I saved myself and let everyone else suffer. Me and the god of creation—we're the villains of this story.  Brian and Jeff were best friends, growing up together in New York City in the late 1960s. Then something happened that drove a wedge between them, ending both their friendship and their childhood, something that neither ever spoke about . . . at least until their shared secret resurfaced some forty years later, forcing them to reunite and, along with Jeff's cousin Julie, to face the consequences of their years of silence.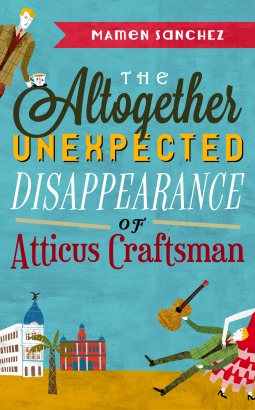 Atticus Craftsman never travels without a supply of Earl Grey and his five favourite books – so he makes sure he has packed both after his father, distinguished publisher of Craftsman & Co., sends him to Madrid to shut down a failing literary magazine, Librarte When nobody has heard from him in three months, his father knows something must be very wrong. Do not fear, Inspector Manchego is on the case. No, not the cheese. Manchego, as in the most valiant Don Quijote de la Mancha. Lacking a horse but with hapless derring-do, Manchego gets to work unravelling the mystery of the quintessential Englishman's disappearance. But there to block him at every turn are the five fiery and closeknit Spanish women who run Librarte, and who'll do anything to keep their jobs – even if it involves subterfuge, the long-lost poems of Federico García Lorca and a journey to the gypsy heart of Andalucía . . .
He was dismayed how readily he took to lying. He'd always thought of it as a decisive abandonment of the truth. Instead, he realised, it was simply a matter of one word slipping into the place of another.' Dr Quinn Davidson and his wife Marianna have endured years of unsuccessful IVF and several miscarriages, and Quinn can't face another painful attempt to conceive. Marianna is desperate to be a mother and their marriage is feeling the strain. At a small-town practice a few hours from their home, Quinn meets Rachel, the daughter of one of his patients. Drawn to each other, it's not long before they find themselves in a passionate affair and Quinn realises he must choose between the two women. Then Marianna announces a surprise natural conception, news that will change the course of all their lives. Set in the lush Australian subtropics, this taut emotional drama poses questions about moral courage and accountability, and asks whether love means always telling the truth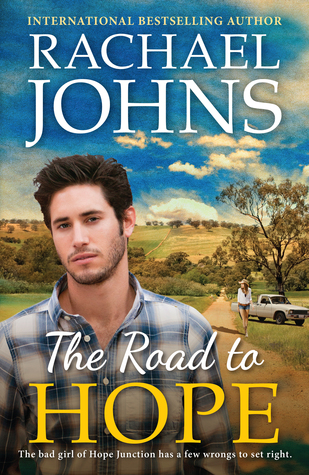 Nurse Lauren Simpson is known in Hope Junction for the wrong reasons – and she's over it. Watching the man she's always loved marry someone else is the last straw – she decides to get out of Hope. But her resolve is tested when the hot new locum doctor arrives in town. Doctor Tom Lewis also has skeletons in his closet – including a painful breakup and devastating family news. He's hit the road with his vintage ute and surfboard, to travel the outback and live in the moment. When Tom and Lauren meet the attraction is instant, but for Lauren Tom threatens to be just another fling and Tom has his own reasons for hesitating. Everyone else – their friends and patients – can see how perfect they are together, but just what will it take for them to admit this to themselves? A brand new Hope Junction story of fresh starts and second chances.
From a producer of Family Guy, a satirical look at a dysfunctional family complete with a stage mom, 9 year-old pageant queen, philandering husband, his girlfriend, and the crazy grandmother Miranda Miller's mission in life is to make sure her nine-year-old daughter, Bailey, continues to be one of the most successful child pageant contestants in the southern United States. Lately, that mission's been difficult. Bailey has been secretly binge eating to gain weight so Miranda will let her retire; and the reality show Miranda been trying to set up for Bailey (and herself) just went to their biggest rival, Starr Kennedy and her tyrannical stage mother, Theresa. But Miranda's got an ace up her sleeve. She's seven months pregnant with her fourth child, a girl, thank God, and Miranda is going to make damn sure that this one will be a pageant champion, too. Unbeknownst to her, Miranda's husband Ray, a nurse with a hobby of popping random pills, has knocked up Courtney, the less than brilliant seventeen-year-old orphan granddaughter of one of his hospice patients. With a wife, a mistress, two jobs, three kids (and two more on the way), a mountain of debt, and no real friends, Ray is desperately hoping his life puts itself back in order. Meanwhile, the Millers' two boys are being "homeschooled" by Miranda's mother, Joan (pronounced Jo-Ann), a well-intentioned widow who spends most of her time playing solitaire and planning a murder with Jesus. Yes, that Jesus. They're just your typical dysfunctional American family.
  ***********
Congratulations to the winners of She's Having Her Baby:
Linda H; Jan O; Amanda N; Tash B; Kirsty A
Thanks for stopping by!