The Its Monday! What Are You Reading meme is hosted at Book Journey.
Life…
The past week has been stressful for one reason and another, and my brain hurts.
The bright spot was celebrating my great aunts 90th birthday with family, despite the 6 hour round trip. Aunty Dot is an amazing woman.
What I Read Last Week
Claiming Noah by Amanda Ortlepp
The Reluctant Midwife by Patricia Harman
Rose River by Margareta Osborn
Witch Upon a Star by Jennifer Harlow
Cranky Ladies of History by Tehani Wessley
  New Posts

(click the titles to read my reviews)
Review: Yes, Chef! by Lisa Joy ★★★

AWW Feature: Amanda Ortlepp and Claiming Noah
Review: Claiming Noah by Amanda Ortlepp ★★★★
Review: The Reluctant Midwife by Patricia Harman ★★★★
Review: Rose River by Margareta Osborn ★★★1/2
Review: Witch Upon a Star by Jennifer Harlow ★★1/2
Review: Nothing Sacred by David Thorne ★★
International Women's Day: Cranky Ladies of History by Tehani Wessley ★★★★
 What I Am Reading Today
Sydney's deadly Razorhurst neighborhood, 1932. Gloriana Nelson and Mr. Davidson, two ruthless mob bosses, have reached a fragile peace—one maintained by "razor men." Kelpie, orphaned and homeless, is blessed (and cursed) with the ability to see Razorhurst's many ghosts. They tell her secrets the living can't know about the cracks already forming in the mobs' truce.  Then Kelpie meets Dymphna Campbell, a legendary beauty and prized moll of Gloriana Nelson. She's earned the nickname "Angel of Death" because none of her beaus has ever survived knowing her. Unbeknownst to Kelpie, Dymphna can see ghosts, too, and she knows that Gloriana's hold is crumbling one henchman at a time. As loyalties shift and betrayal threatens the two girls at every turn, Dymphna is determined not only to survive, but to rise to the top with Kelpie at her side.
 

What I Plan To Read This Week

(click the covers to view at Goodreads)
Georgie Henderson doesn't want to have kids, but her best friend, Nina Doherty, has wanted to have a baby for as long as she can remember. Sadly, Nina's uterus refuses to cooperate. One drunken evening, Nina asks Georgie for the ultimate favour: would she carry a baby for her? Georgie says yes – and spends the next nine months wondering why!
With intense bacon-and-egg roll cravings and distant memories of what her feet look like, Georgie tries to keep it all together in her dream job as the editor of Jolie magazine. Her love life's a mess – and sauvignon blanc's off the menu – leaving Georgie to deal with twists in her life she never expected.
Hanna Schutt never suspected that her younger daughter's happiness would lead to her husband's death and the destruction of their family. When Dawn brings her new boyfriend home from college for a visit, her parents and sister try to hide their doubts because they're glad that Dawn – always an awkward child – appears to have grown into a confident, mature young woman in her relationship with Rud. But when Hanna and her husband, Joe, are beaten savagely in their bed, Rud becomes the chief suspect and stands trial for Joe's murder.
Claiming her boyfriend's innocence, Dawn estranges herself from her mother, who survived the attack with serious injuries and impaired memory. When Rud wins an appeal and Dawn returns to the family home saying she wants to support her mother, Hanna decides to try to remember details of that traumatic night so she can testify to keep her husband's murderer in jail, never guessing that the process might cause her to question everything she thought she knew about her daughter.
Ivo fell for her. He fell for a girl he can't get back. Now he's hoping for something. While he waits he plays a game: He chooses a body part and tells us its link to the past he threw away. He tells us the story of how she found him, and how he lost her. But he doesn't have long. And he still has one thing left to do …
It should have been a time of acquiring confidence, building self respect and independence, of fostering a connection with the natural world through long hikes…  A gripping, compulsively readable memoir of bullying at an elite country boarding school.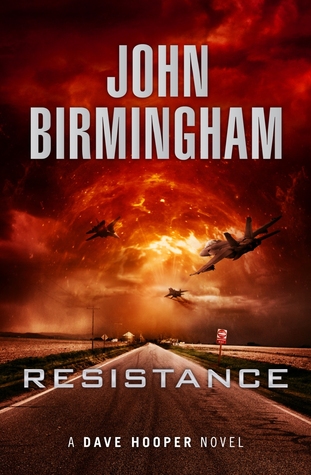 A dragon brings down the Vice President's plane, a monster army is camped outside Omaha, and an empath demon springs an undercover operation in New York. New Orleans was just the beginning. New and different demons are breaking through all over America, and Dave Hooper has a new enemy with more guile and guts than the celebrity superhero, still stumbling in his role as Champion. While his agent fields offers for movies and merchandise, Dave is tasked with ending a siege in Omaha, saving his friends and deciphering the underrealms' plans to take over the earth. As an ancient and legion evil threatens to destroy mankind, Dave has to decide what kind of man he wants to be and the nature of his role in this new world. He may not be the hero humanity deserves, but he's the only one we've got.
  ***********
Thanks for stopping by!