The Its Monday! What Are You Reading meme is hosted at Book Journey.
Life…
 It's been an ordinary week: work, school, basketball, scouts, archery, gym, grocery shopping, housework etc etc.
This weeks binge watching fodder is Dawson's Creek. I hadn't ever seen an episode, not long married with a new baby at the time it first played it didn't interest me, and figured I would give it a try. The teen angst is a bit wearing, but it's surprisingly watchable, and I love the soundtrack.
  What I Read Last Week
Arkie's Pilgrimage to the Next Big Thing by Lisa Walker
Second Life by SJ Watson
Red Queen by Victoria Aveyard
Before I Go by Coleen Oakley
My Sunshine Away by MO Walsh
  New Posts

(click the titles to read my reviews)
Blog Tour Feature: Lisa Walker and the Japanese Connection
Review: Arkie's Pilgrimage to the Next Big Thing by Lisa Walker ★★★

Review: The Fire Sermon by Francesca Haig ★★★

Review: Second Life by S.J. Watson ★★

Review: Red Queen by Victoria Aveyard ★★★★
Review: Before I Go by Colleen Oakley ★★★
Stuff On Sundays: Bookshelf Bounty
 What I Am Reading Today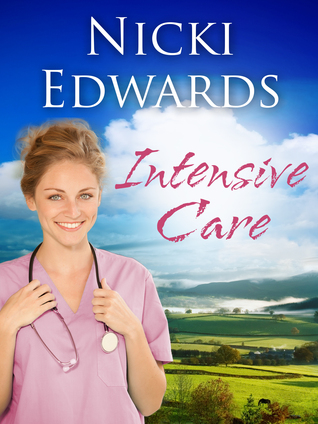 Escaping to the country was meant to be easy … On the surface it looks like busy intensive care nurse Kate Kennedy has it all: a long-term relationship, a great career and a sleek inner city apartment. But appearances are deceiving, and in one fell swoop everything comes crashing down around her. In a moment of spontaneity, Kate leaves her city life and takes a new role as Nurse Unit Manager at Birrangulla Base Hospital, but her dream move proves harder than expected. Local cafe owner Joel O'Connor finds himself increasingly drawn to the gorgeous new nurse, but like Kate, he's been scarred by love and isn't looking to jump into anything. Yet their chemistry is hard to deny and after a near fatal incident, Joel and Kate find themselves opening up to one another. Just when Kate thinks she's found love again, their fragile relationship is thwarted by their pasts. Can they both let go of their guilt and grief to move on to a bright new future?
 What I Plan To Read This Week
(click the covers to view at Goodreads)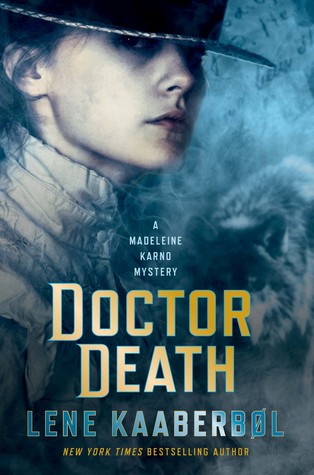 From the New York Times bestselling coauthor of The Boy in the Suitcase, a gripping historical thriller and poignant coming-of-age story set in nineteenth-century France. Madeleine Karno is an ambitious young woman eager to shatter the confines of her provincial French town. Driven and strong headed, Madeleine is set apart by her unusual occupation: assisting her father, Dr. Albert Karno, in his job as a forensic doctor. The year is 1894, and a young girl is found dead on the snowy streets of Varbourg. Dr. Karno is called in to determine the cause of her death, but before he can examine the body, the girl's family forbids the autopsy from taking place. The only anomaly he manages to find is in the form of a mite in her nostril. Shortly after, several other dead bodies are discovered throughout the city, and Madeleine, her father, and the city commissioner must use the new science of forensic evidence to solve the mysterious cases before they all become the next victims of a deadly disease – or of a heinous murderer.
Emily Gray Tedrowe has written an extraordinary novel about ordinary people, a graceful and gritty portrayal of what it's like for the women whose husbands and sons are deployed in Iraq. BLUE STARS brings to life the realities of the modern day home front: how to get through the daily challenges of motherhood and holding down a job while bearing the stress and uncertainty of war, when everything can change in an instant. It tells the story of Ellen, a Midwestern literature professor, who is drawn into the war when her legal ward Michael enlists as a Marine; and of Lacey, a proud Army wife who struggles to pay the bills and keep things going for her son while her husband is deployed. Ellen and Lacey cope with the fear and stress of a loved one at war while trying to get by in a society that often ignores or misunderstands what war means to women today. When Michael and Eddie are injured in Iraq, Ellen and Lacey's lives become intertwined in Walter Reed Army Hospital, where each woman must live while caring for her wounded soldier. They form an alliance, and an unlikely friendship, while helping each other survive the dislocated world of the army hospital. Whether that means fighting for proper care for their men, sharing a six-pack, or coping with irrevocable loss, Ellen and Lacey pool their strengths to make it through. In the end, both women are changed, not only by the war and its fallout, but by each other.
Millie was at one time quite well known for various TV and radio appearances. However, she now has no money, a best friend with a better sex life than her, a daughter in Papua New Guinea and too much weight in places she really doesn't want it. When she's asked to be the front woman for a new diet pill, she naively believes that all her troubles will be solved. She will have money, the weight will be gone, and maybe she'll get more sex. If only life was really that easy. It doesn't take her long to realize it's going to take more than a diet pill to solve her never-ending woes…
How should a man be? Mattie Duiker is trying very hard to live up to his dying father's wishes. He is putting aside childish things, starting his first business serving healthy take-away food to the workers in his district of Cape Town. His Pa is proud. At the same time, Mattie is pulled toward an altogether different version of masculinity, in which oiled and toned bodies cavort for him at the click of a mouse. His porn addiction both threatens his relationship with his boyfriend, Jack, and imperils his inheritance. Pa's peacocking days as a swaggering businessman are done, but even as the cancer shrivels and crisps him, the old man's ancient authority intensifies as it shrinks, like Mattie's own signature sauce. Pa haltingly prepares his son for life without him, and himself for life without a male heir. And, while the family wrestles with matters of entitlement and inheritance, around them a new South Africa is quietly but persistently nudging its way forwards. Wolf, Wolf is a novel of old rigid states and new unfinished forms, of stiff tolerance and mournful nostalgia. With uncommon sensitivity to place, time, and sex, Eben Venter reveals himself to the world outside his homeland as one of its most astute and acute observers, giving shape in story to some of the sea-changes of our time, in the manner of Coetzee and Roth.
  ***********
Thanks for stopping by!