The Its Monday! What Are You Reading meme is hosted at Book Journey.
Life…
 I'm now sitting in my new 'office', a tiny hutch in the back corner of my lounge room. Five days ago I had a 1.8 m long desk and entire room but now it belongs – after much sweat and tears – to my 12 year old daughter, who is delighted to have her own bedroom at last.
The only upside to the 'move' is the improved wifi signal for streaming on the TV.
  What I Read Last Week
The Maxwell Sisters by Loretta Hill
Let Down Your Hair by Fiona Price
The Undertaker's Daughter by Kate Mayfield
The Girl on the Train by Paula Hawkins
Emergence by John Birmingham
  New Posts

(click the titles to read my reviews)
Review: Things Half in Shadow by Alan Finn ★★★★★

Review: The Maxwell Sisters by Loretta Hill ★★★★

Review: The Undertaker's Daughter by Kate Mayfield  ★★★

AWW Feature: Fairytales with Fiona Price
Review: Let Down Your Hair by Fiona Price ★★★
Review: The Girl on the Train by Paula Hawkins ★★★★
Stuff On Sundays: Bookshelf Bounty
 What I Am Reading Today
From the New York Times bestselling author of Garden Spells comes a story of the Waverley family, in a novel as sparkling as the first dusting of frost on new-fallen leaves… It's October in Bascom, North Carolina, and autumn will not go quietly. As temperatures drop and leaves begin to turn, the Waverley women are made restless by the whims of their mischievous apple tree… and all the magic that swirls around it. But this year, first frost has much more in store. Claire Waverley has started a successful new venture, Waverley's Candies. Though her handcrafted confections—rose to recall lost love, lavender to promote happiness and lemon verbena to soothe throats and minds—are singularly effective, the business of selling them is costing her the everyday joys of her family, and her belief in her own precious gifts. Sydney Waverley, too, is losing her balance. With each passing day she longs more for a baby— a namesake for her wonderful Henry. Yet the longer she tries, the more her desire becomes an unquenchable thirst, stealing the pleasure out of the life she already has.Sydney's daughter, Bay, has lost her heart to the boy she knows it belongs to…if only he could see it, too. But how can he, when he is so far outside her grasp that he appears to her as little more than a puff of smoke? When a mysterious stranger shows up and challenges the very heart of their family, each of them must make choices they have never confronted before. And through it all, the Waverley sisters must search for a way to hold their family together through their troublesome season of change, waiting for that extraordinary event that is First Frost.
 What I Plan To Read This Week
(click the covers to view at Goodreads)
 Jordan must save her farm from debt and sabotage – can she place her trust in a man from out of town?  Born and bred on the land, Jordan Windcroft is brave and independent. She's had to be. Her life revolves around running her property almost single-handedly on next to no money, and waiting out her four years of probation — a rap that she took for one of her closest friends for a crime she didn't commit. Thankfully there's an end to her problems in sight. Jordan's probation period is almost up, and if she can just make the cattle sale, there's a chance she can pull herself out of more than ten years of serious debt and keep her precious farm. The last thing she needs is for Reid Easton to start monitoring her. Detective Senior Sergeant Reid Easton drives into Whitewater Creek on a mission to wrap up a three-year drug investigation; his only lead, Jordan Windcroft. The attraction between the two is immediate, but Reid is undercover and Jordan has a secret she can't risk him discovering. Will either jeopardise their cause, for something as transitory as love – or will they keep their secrets to themselves?
Think marriage means happily ever after? Think again…  Selina and Lottie are complete opposites. Where Selina is poised but prudish, Lottie is quirky and emotional. Selina is the dutiful mother of three children and able manager of their stylish suburban home. Lottie lives with her eccentric teenage daughter in a small city apartment fit to bursting with color and happy chaos. But these women also have one shocking similarity: they're married to the same man…and they've just found out he's dead.  Selina has been married to Simon Busfield for twenty-eight years, Lottie for seventeen. Neither knew a thing about the other until the day of Simon's funeral, where the scandalous truth is revealed in front of everyone they know. Another wife, another family… And they've only just scratched the surface of Simon's incredible betrayal.  With dark humor and razor-sharp wit, Cohen expertly unravels a story of deception and betrayal, where two very different families will discover they are entwined in ways that will change them all forever.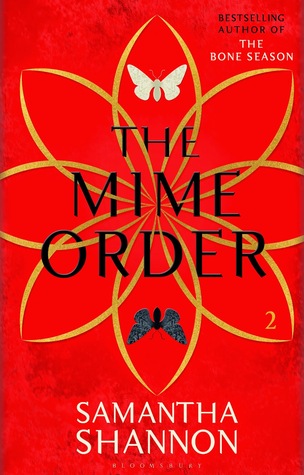 Paige Mahoney has escaped the brutal prison camp of Sheol I, but her problems have only just begun: many of the survivors are missing and she is the most wanted person in London… As Scion turns its all-seeing eye on the dreamwalker, the mime-lords and mime-queens of the city's gangs are invited to a rare meeting of the Unnatural Assembly. Jaxon Hall and his Seven Seals prepare to take centre stage, but there are bitter fault lines running through the clairvoyant community and dark secrets around every corner. Then the Rephaim begin crawling out from the shadows. But where is Warden? Paige must keep moving, from Seven Dials to Grub Street to the secret catacombs of Camden, until the fate of the underworld can be decided.
It is a secret the Chinese government has been keeping for forty years. They have found a species of animal no one believed even existed. It will amaze the world. Now the Chinese are ready to unveil their astonishing discovery within the greatest zoo ever constructed. A small group of VIPs and journalists has been brought to the zoo deep within China to see its fabulous creatures for the first time. Among them is Dr. Cassandra Jane 'CJ' Cameron, a writer for National Geographic and an expert on reptiles. The visitors are assured by their Chinese hosts that they will be struck with wonder at these beasts, that they are perfectly safe, and that nothing can go wrong. Of course it can't…

 ***********