The Its Monday! What Are You Reading meme is hosted at Book Journey.
Life…
I hope you have all enjoyed your holiday.
I enjoyed a sunny, if windy, Christmas lunch at the beach with my family but I have been taking it easy since, as I fell and hurt my knee. I've pretty much been stuck on the lounge waiting for the swelling to go down since, reading and watching my children play Minecraft and Skylanders Trap Team.
In keeping with tradition, no books appeared under the tree for me, in fact all I got was a toilet bag of moisturiser creams, and I bought myself Season 5 of Haven. It seems Santa is of the opinion I already have too many books and don't need any more – silly Santa!
  What I Read Last Week
Rage Against the Dying by Becky Masterson
The Rosie Effect by Graeme Simsion
Murder at the Book Group by Maggie King
The Divorce Diet by Ellen Hawley
 New Posts

(click the titles to read my reviews)
Review: The Last Days of Rabbit Hayes by Anna McPartlin  ★★★★★
Review: The Zig Zag Girl by Elly Griffiths ★★★★

Review: The Rosie Effect by Graeme Simsion  ★★★

Review: Rage Against the Dying by Becky Masterson ★★★★
Stuff On Sundays: Bookshelf Bounty
What I Am Reading Today
Postbellum America makes for a haunting backdrop in this historical and supernatural tale of moonlit cemeteries, masked balls, cunning mediums, and terrifying secrets waiting to be unearthed by an intrepid crime reporter.  The year is 1869, and the Civil War haunts the city of Philadelphia like a stubborn ghost. Mothers in black continue to mourn their lost sons. Photographs of the dead adorn dim sitting rooms. Maimed and broken men roam the streets. One of those men is Edward Clark, who is still tormented by what he saw during the war. Also constantly in his thoughts is another, more distant tragedy–the murder of his mother at the hands of his father, the famed magician Magellan Holmes…a crime that Edward witnessed when he was only ten.
Now a crime reporter for one of the city's largest newspapers, Edward is asked to use his knowledge of illusions and visual trickery to expose the influx of mediums that descended on Philadelphia in the wake of the war. His first target is Mrs. Lucy Collins, a young widow who uses old-fashioned sleight of hand to prey on grieving families. Soon, Edward and Lucy become entwined in the murder of Lenora Grimes Pastor, the city's most highly regarded–and by all accounts, legitimate–medium, who dies mid-seance. With their reputations and livelihoods at risk, Edward and Lucy set out to find the real killer, and in the process unearth a terrifying hive of secrets that reaches well beyond Mrs. Pastor.
 What I Plan To Read This Week
(click the covers to view at Goodreads)
It Started with a Kiss is about shattered hearts, secrets and the lies that tie estranged couple, Friday and Liam and their teenage daughters, Evie and Olivia together.
Naturopath, Friday Jones, feels betrayed when Liam, her husband of almost twenty years, announces that their marriage is over. On the brink of a mid-life crisis and crippled with a fear of missing out, Liam moves in with his bachelor brother, Brad, and pursues his ambition of becoming a stand-up comedian. Months later, Friday, still heartbroken, meets a charismatic, married man, but unable to control her desire, embarks on an intense secret affair. When Rosie, (Friday's well-meaning best friend who runs a divorce party business) discovers that Friday is flirting with a danger that can only lead to further heartbreak, she convinces Friday to end the relationship and, much to Friday's horror, signs her up with KissMeCupid.com.
Reluctantly, Friday dives into the murky, unknown, online dating world. She soon starts receiving anonymous letters and gifts and quickly realises that one of her flings has taken obsession to the next level..
'I still don't know why we had to check. Did we really think you would be there, curled up and sleeping on the stage? That we would put our arms round you, and take you home?' Naomi has vanished, leaving her family broken and her mother Jenny desperately searching for answers. But the traces fifteen year-old Naomi's left behind reveal a very different girl to the one Jenny thought she'd raised. And the more she looks the more she learns that everyone she trusted has been keeping secrets. But will discovering the real Naomi help to find her?
Longlisted for The Guardian's "Not the Booker" prize, The List is the hilarious debut novel from Scottish comedienne Joanna Bolouri. Phoebe Henderson may be single but she sure doesn't feel fabulous. It's been a year since she found her boyfriend Alex in bed with another woman, and wine-fueled nights of relationship analysis with her best friend Lucy have done nothing to improve her dating situation. Faced with another year without love, Phoebe confronts her fears and decides to forgo romantic love altogether. She comes up with The List: ten things she's always wanted to do in bed but has never had the courage to try. One year of pleasure, no strings attached. Simple, right? In a chaotic, embarrassing, exhilarating, and ultimately transformational year of self-discovery, Phoebe finds surprises, friendship, confidence, and even love, through good and bad sex.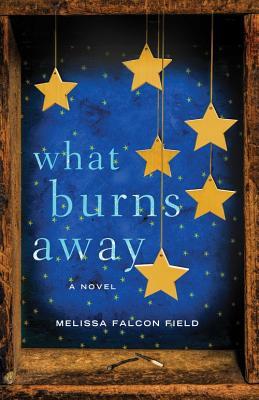 One woman's life is about to explode into flames-but she's the one lighting the match. Upon relocating to snowy Madison with a distant physician husband, New England native Claire Spruce is besieged by a dark past when her first love finds her again. Breaking decades of silence, old flame Dean offers an intoxicating, reckless escape from motherhood's monotony. Enchanted by his return, while yearning for her own mislaid identity, she agrees to repay a favor that could incinerate her marriage and her child's well-being. What Burns Away is a story of loyalty, family and the realization that the past is nearly always waiting for us in the future.
 ***********
Winners of The King's Sister by Anne O'Brien : Jade, Derek, Bree
Winners of Breaking The Rules by Katie McGarry: Tash, Laura, Heather