The Its Monday! What Are You Reading meme is hosted at Book Journey.
Life…
I don't think it has ever been quite this crazy leading up to the holidays before. We have been so busy, I've barely had time for the blog and now I'm desperately behind. The kids finished school on Wednesday which means they will be underfoot until February, as will be my husband for almost four weeks!
My youngest daughter said farewell to her primary school years – she looked so grown up!
My youngest son celebrated his birthday with his friends – those of you with Minecraft obsessed children should appreciate the cake and table design!
Today I finished the last of the Christmas shopping (phew!) and tomorrow we will celebrate my husband's birthday!
Just three short days unto Christmas – eek!
  What I Read Last Week
Nanny Confidential by Phillipa Christian
Funny Girl by Nick Hornby
We Should Hang Out Some time by Josh Lindquist
The last Days of Rabbit Hayes by Anna McPartlin
 New Posts

(click the titles to read my reviews)
Review: A Nip of Murder by Carol Miller ★★★
Review: Nanny Confidential by Phillipa Christian ★★

Review: Chasing the Sun by Robin Baker  ★★

Review: We Should Hang Out Sometime by Josh Sundquist
Giveaway: Breaking the Rules by Katie McGarry (Aust only)
Stuff On Sundays: My Christmas Wishlist
What I Am Reading Today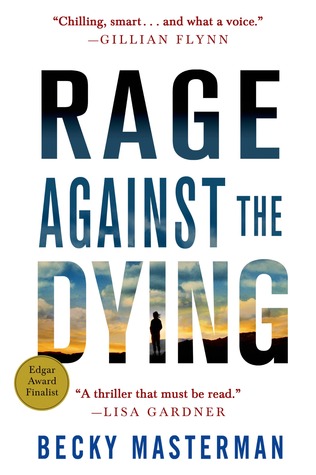 Brigid Quinn's experiences in hunting sexual predators for the FBI have left her with memories she wishes she didn't have and lethal skills she hopes never to need again. Having been pushed into early retirement by events she thinks she's put firmly behind her, Brigid keeps telling herself she's settling down nicely in Tucson with a wonderful new husband, Carlo, and their dogs.
But the past intervenes when a man named Floyd Lynch confesses to the worst unsolved case of Brigid's career—the disappearance and presumed murder of her young protégée, Jessica. Floyd knows things about that terrible night that were never made public, and offers to lead the cops to Jessica's body in return for a plea bargain. It should finally be the end of a dark chapter in Brigid's life. Except…the new FBI agent on the case, Laura Coleman, thinks the confession is fake, and Brigid finds she cannot walk away from violence and retribution after all, whatever the cost.
What I Plan To Read This Week
(click the covers to view at Goodreads)
 The highly anticipated sequel to the New York Times bestselling novel The Rosie Project, starring the same extraordinary couple now living in New York and unexpectedly expecting their first child. Get ready to fall in love all over again. Don Tillman and Rosie Jarman are back. The Wife Project is complete, and Don and Rosie are happily married and living in New York. But they're about to face a new challenge because- surprise!-Rosie is pregnant.  Don sets about learning the protocols of becoming a father, but his unusual research style gets him into trouble with the law. Fortunately his best friend Gene is on hand to offer advice: he's left Claudia and moved in with Don and Rosie.  As Don tries to schedule time for pregnancy research, getting Gene and Claudia to reconcile, servicing the industrial refrigeration unit that occupies half his apartment, helping Dave the Baseball Fan save his business, and staying on the right side of Lydia the social worker, he almost misses the biggest problem of all: he might lose Rosie when she needs him the most.
For fans of Anne Canadeo comes a fun and sassy cozy mystery in which one woman must solve the murder of a book group member and untangle a web of secrets hidden by her bookish cohorts.
Hazel Rose never dreamed that the murder mystery book group she and her friend Carlene started would stage a "real "murder.
Nevertheless, on the night when the normally composed Carlene seems unusually angry and rattled, during group discussion she dies after drinking cyanide-spiked tea. Despite a suicide note, Hazel is skeptical; Carlene never seemed suicidal–why else would she make all those plans for her future? Incidentally, Carlene was married to Hazel's ex-husband, and Hazel has always suspected there might be something more to her past than she let on.
How much does anyone really know about Carlene Arness? And did she die by her own hand or someone else's? Hazel begins a search for the truth that produces no shortage of motives, as she unearths a past that Carlene took great pains to hide. And most of those motives belong to the members of her very own book group…
Featuring memorable characters and a wicked sense of humor, "Murder at the Book Group" shows the darker side of a book club where reading isn't about pleasure–it's about payback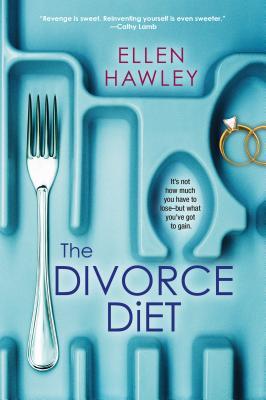 "The Divorce Diet" is a novel that should be dedicated to every woman who ever walked away from a man or a diet. It s bitingly funny and insightful, while celebrating food and self-discovery just don t read it while you re hungry. Abigail loves her baby Rosie, her husband Thad, and food. She takes great joy and comfort in concocting culinary delights to show the depth of her love and commitment to her family. Imagine her surprise when Thad announces, this whole marriage thing just doesn t work for me. Abigail can t believe he really means what he s said, but he does. Abigail and Rosie move back in to her parents house, where she regresses into her adolescent self. She diets, finds work, and begins to discover the life she really wants, and a man who really wants her.
 ***********
Winners of The King's Sister by Anne O'Brien : Jade, Derek, Bree
Winner of Breaking Beauty by Lynette Washington : Holly W (redraw)