The Its Monday! What Are You Reading meme is hosted at Book Journey.
Life…
So much for best laid plains. I got so little done this past week and I'm not even entirely sure why! It was a short week, with last Monday having been a public holiday, but with the kids back at school I expected time to get on top of things, instead it seems the week was eaten up by committee meetings, school stuff and the launch of basketball season. I'm coaching two teams this season – a grade 6 girls team and a grade 3/4 mixed team (both won their respective games on the weekend!).
I'm willing to take some of the blame –  I'm watching Gilmore Girls on Netflix. I hadn't seen even an episode before now but I've been curious since reading Lauren Graham's debut novel, Someday, Someday, Maybe and also because I'm a fan of Parenthood, in which she stars. I didn't expect to find it so addictive and instead of reading til 2 or 3 in the morning, I'm watching Gilmore Girls episodes instead (I've just started Season 4)!
What I Read Last Week
The Night Garden by Lisa Van Allen
Dear Committee Members by Julie Schumacher
Love Me or Leave Me by Claudia Carroll
Nora Webster by Colm Toibin
New Posts

(click the titles to read my reviews)
Review: Outback Ghost by Rachael Johns ★★★★1/2
Review: Killing Adonis by J.M. Donellan ★★★1/2
Review: The Night Garden by Lisa Van Allen ★★★
Review: Dear Committee Members by Julie Schumacher ★★★1/2
Review: Love Me or Leave Me by Claudia Carroll ★★★
Review: Bite Harder by Anonymous-9 ★★★
About: Nora Webster by Colm Toibin
What I Am Reading Today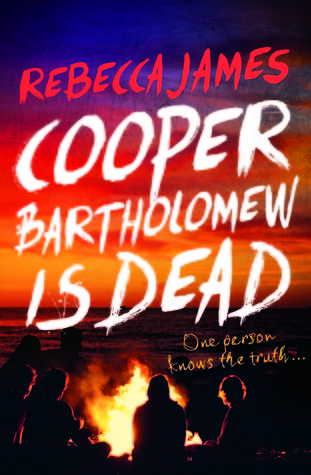 Cooper Bartholomew's body is found at the foot of a cliff.  Suicide. That's the official finding, that's what everyone believes. Cooper's girlfriend, Libby, has her doubts. They'd been happy, in love. Why would he take his own life? As Libby searches for answers, and probes more deeply into what really happened the day Cooper died, she and her friends unravel a web of deception and betrayal.  Are those friends – and enemies – what they seem?  Who is hiding a dangerous secret? And will the truth set them all free?
What I Plan To Read This Week
(click the covers to view at Goodreads)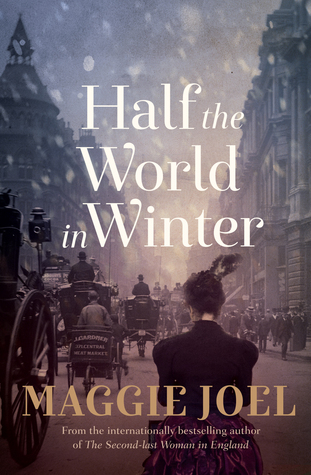 It is London, 1880, and Lucas Jarmyn struggles to make sense of the death of his beloved youngest daughter; his wife, Aurora, seeks solace in rigid social routines; and eighteen-year-old Dinah looks for fulfilment in unusual places. Only the housekeeper, the estimable Mrs Logan, seems able to carry on. A train accident in a provincial town on the railway Lucas owns claims the life of nine-year-old Alice Brinklow and, amid the public outcry, Alice's father, Thomas, journeys to London demanding justice. As he arrives in the Capital on a frozen January morning his fate, and that of the entire Jarmyn family, will hinge on such strange things as an ill-fated visit to a spiritualist, an errant chicken bone and a single vote cast at a board room meeting. Written with charm, humour and rich period detail, Maggie Joel has created an intriguing novel of a Victorian family adrift in their rapidly changing world.
It had been Mother's secret and mine, one passed down through the de Winter women for generations. I would ensure it was kept that way, until I was ready to pass it on. When Anneke Sheldrake is forced to find a way to support her family after her father is lost at sea, she turns to the business by which her mother's family once prospered: brewing ale.  Armed with her Dutch mother's recipes and a belief that anything would be better than the life her vindictive cousin has offered her, she makes a deal with her father's aristocratic employer: Anneke has six months to succeed or not only will she lose the house but her family as well.  Through her enterprise and determination, she inadvertently earns herself a deadly enemy. Threatened and held in contempt by those she once called friends, Anneke nonetheless thrives. But on the tail of success, tragedy follows and those closest to her pay the greatest price for her daring.  Ashamed, grieving, and bearing a terrible secret, Anneke flees to London, determined to forge her own destiny. Will she be able to escape her past, and those whose only desire is to see her fail? A compelling insight into the brewer's craft, the strength of women, and the myriad forms love can take.
Olivia Mead is a headstrong, independent girl—a suffragist—in an age that prefers its girls to be docile. It's 1900 in Oregon, and Olivia's father, concerned that she's headed for trouble, convinces a stage mesmerist to try to hypnotize the rebellion out of her. But the hypnotist, an intriguing young man named Henri Reverie, gives her a terrible gift instead: she's able to see people's true natures, manifesting as visions of darkness and goodness, while also unable to speak her true thoughts out loud. These supernatural challenges only make Olivia more determined to speak her mind, and so she's drawn into a dangerous relationship with the hypnotist and his mysterious motives, all while secretly fighting for the rights of women. Winters breathes new life into history once again with an atmospheric, vividly real story, including archival photos and art from the period throughout.
Ella, sweet Ella, you were meant to be mine. You can't begin to imagine all the things I want to do to you. When the time is right, I will come for you . . . A series of hand-delivered letters leaves Ella scared for her life. Someone is watching her. Wanting her. Someone promising revenge. Desperate for the nightmare to end, Ella will do anything to discover the truth. Even join forces with a man who comes with his own danger warning . .
Jo Wheatley, winner of the Great British Bake Off 2011, shares a new collection of the hearty food she brought her three hungry boys up on, the fool proof recipes handed down to her by her Nan, and the treats she delights her extended family and friends with. All of the 100 recipes featured have been taste tested and enjoyed by generations of Jo's family, and are now ready to be enjoyed by yours. Easy recipes for little ones, tasty pies and tarts, delicious pastries and sumptuous cakes all fill the pages of Home Baking, and all will make you want to roll up your sleeves and turn on the oven. Jo's recipes are refreshingly simple and honest, and all made regularly for her family. From a classic focaccia, to delicious chocolate and honeycomb bars, perfect American pancakes and a spectacular croquembouche, Home Baking will fill your home with fantastic homemade food all year round.