The Its Monday! What Are You Reading meme is hosted at Book Journey.
Life…
I feel a bit guilty about how little I accomplished this week but the lure of beautiful weather and fun days out with the kids and friends proved too strong. Thankfully, the children return to school tomorrow and I will maybe have a chance to catch up.
It's the first Monday of the month so here is a quick update on my challenge progress so far…
The Eclectic Reader Challenge 11/12
Australian Women Writer's Challenge 82/50 – Completed!
Aussie Author Challenge 12/12 – Completed!
Around the World in 12 Books Challenge 11/12
What I Read Last Week
 Can Anybody Help Me? by Sinead Crowley
The Wonder of All Things by Jason Mott
Reluctantly Charmed by Ellie O'Neill
Outback Ghost by Rachael Johns
Cook Book by Matt Preston
Killing Adonis by J.L. Donnellan
New Posts

(click the titles to read my reviews)
Review: Hello from the Gillespies by Monica McIerney ★★★★
Review:: The Wonder of All Things by Jason Mott   ★★★
Reluctantly Charmed Blog Tour: Ellie O'Neill on Irish Folklore

Review: Reluctantly Charmed by Ellie O'Neill ★★★★
Review: Can Anybody Help Me? by Sinead Crowley ★★★1/2
Weekend Cooking: Cook Book by Matt Preston
*Australian Women Writers Blog : September 2014: General Fiction*
** Book'd Out was featured at : Wonderlust Adventures**
What I Am Reading Today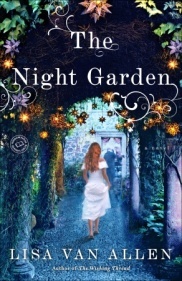 Nestled in the bucolic town of Green Valley in upstate New York, the Pennywort farm appears ordinary, yet at its center lies something remarkable: a wild maze of colorful gardens that reaches beyond the imagination. Local legend says that a visitor can gain answers to life's most difficult problems simply by walking through its lush corridors. Yet the labyrinth has never helped Olivia Pennywort, the garden's beautiful and enigmatic caretaker. She has spent her entire life on her family's land, harboring a secret that forces her to keep everyone at arm's length. But when her childhood best friend, Sam Van Winkle, returns to the valley, Olivia begins to question her safe, isolated world and wonders if she at last has the courage to let someone in. As she and Sam reconnect, Olivia faces a difficult question: Is the garden maze that she has nurtured all of her life a safe haven or a prison?
What I Plan To Read This Week
(click the covers to view at Goodreads)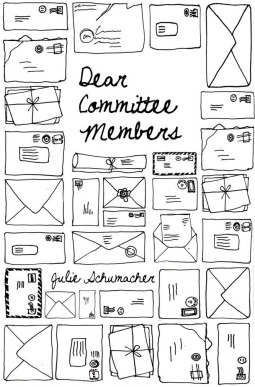 Jason Fitger is a beleaguered professor of creative writing and literature at Payne University, a small and not very distinguished liberal arts college in the midwest. His department is facing draconian cuts and squalid quarters, while one floor above them the Economics Department is getting lavishly remodeled offices. His once-promising writing career is in the doldrums, as is his romantic life, in part as the result of his unwise use of his private affairs for his novels. His star (he thinks) student can't catch a break with his brilliant (he thinks) work Accountant in a Bordello, based on Melville's Bartleby. In short, his life is a tale of woe, and the vehicle this droll and inventive novel uses to tell that tale is a series of hilarious letters of recommendation that Fitger is endlessly called upon by his students and colleagues to produce, each one of which is a small masterpiece of high dudgeon, low spirits, and passive-aggressive strategies. We recommend Dear Committee Members to you in the strongest possible terms.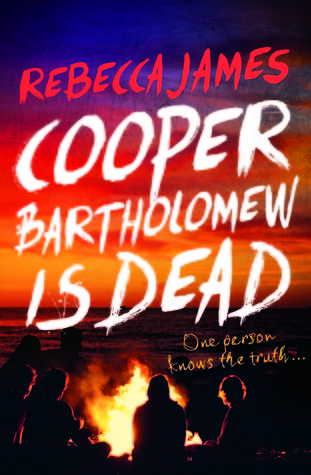 Cooper Bartholomew's body is found at the foot of a cliff.  Suicide. That's the official finding, that's what everyone believes. Cooper's girlfriend, Libby, has her doubts. They'd been happy, in love. Why would he take his own life? As Libby searches for answers, and probes more deeply into what really happened the day Cooper died, she and her friends unravel a web of deception and betrayal.  Are those friends – and enemies – what they seem?  Who is hiding a dangerous secret? And will the truth set them all free?
It is the late 1960s in Ireland. Nora Webster is living in a small town, looking after her four children, trying to rebuild her life after the death of her husband. She is fiercely intelligent, at times difficult and impatient, at times kind, but she is trapped by her circumstances, and waiting for any chance which will lift her beyond them. Slowly, through the gift of music and the power of friendship, she finds a glimmer of hope and a way of starting again. As the dynamic of the family changes, she seems both fiercely self-possessed but also a figure of great moral ambiguity, making her one of the most memorable heroines in contemporary fiction. The portrait that is painted in the years that follow is harrowing, piercingly insightful, always tender and deeply true.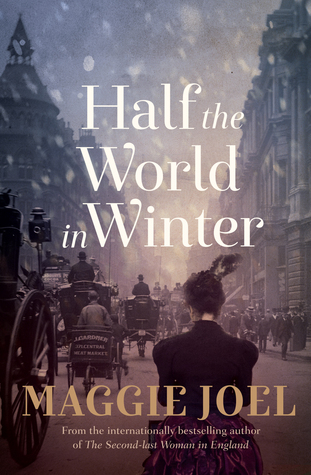 It is London, 1880, and Lucas Jarmyn struggles to make sense of the death of his beloved youngest daughter; his wife, Aurora, seeks solace in rigid social routines; and eighteen-year-old Dinah looks for fulfilment in unusual places. Only the housekeeper, the estimable Mrs Logan, seems able to carry on. A train accident in a provincial town on the railway Lucas owns claims the life of nine-year-old Alice Brinklow and, amid the public outcry, Alice's father, Thomas, journeys to London demanding justice. As he arrives in the Capital on a frozen January morning his fate, and that of the entire Jarmyn family, will hinge on such strange things as an ill-fated visit to a spiritualist, an errant chicken bone and a single vote cast at a board room meeting. Written with charm, humour and rich period detail, Maggie Joel has created an intriguing novel of a Victorian family adrift in their rapidly changing world.
Chloe Townsend was dumped at the altar. But now she's landed an incredible job, running a brand new boutique hotel with a difference. It's a pioneering 'divorce hotel', designed to make every aspect of breaking-up pain free – all in a single weekend. No one is better qualified than Chloe to deal with relationships at crisis point, but, with three unhappy couples needing her help, she's forced to tackle her own secret heartbreak. Can she hold it together and prove that she's up for the job? The hotel's opening weekend brings troubles and surprises, and it soon becomes clear that some endings can be very exciting new beginnings…