The Its Monday! What Are You Reading meme is hosted at Book Journey.
Life…
It has been a busy week, though for no special reason, just the usual chaotic schedule of school and after school activities to contend with.
It's the first Monday of the month so here is a quick update on my challenge progress so far…
The Eclectic Reader Challenge 10/12
Australian Women Writer's Challenge 65/50 – Completed!
Aussie Author Challenge 12/12 – Completed
Around the World in 12 Books Challenge 11/12
****
I want to thank all of you who have stopped by to celebrate Book'd Out's 4th birthday and leave me messages of congratulations. I am truly grateful and humbled by your kind words and support.
You still have a week to enter to win one of the four great prizes I am giving away – make sure you enter!
What I Read Last Week
 Moonlight Plains by Barbara Hannay
When the Night Comes by Favel Parrett
Golden Boys by Sonya Hartnett
Craven by Melanie Casey
Murder 101 by Faye Kellerman
Tacolicious by Sara Desern
New Posts

(click the titles to read my reviews)
Review: Moonlight Plains by Barbara Hannay ★★★★
Book'd Out celebrates 4 years!
Review: When The Night Comes by Favel Parrett ★★★1/2
Review: Golden Boys by Sonya Hartnett ★★★1/2
Review: Murder 101 by Faye Kellerman ★★★
Stuff On Sundays: 18 Books for Aussie Dads this Fathers Day
What I Am Reading Today
When Apple's mother returns after eleven years of absence, Apple feels whole again. She will have an answer to her burning question – why did you go? And she will have someone who understands what it means to be a teenager – unlike Nana. But just like the stormy Christmas Eve when she left, her mother's homecoming is bitter sweet, and Apple wonders who is really looking after whom. It's only when Apple meets someone more lost than she is, that she begins to see things as they really are.
What I Plan To Read This Week
(click the covers to view at Goodreads)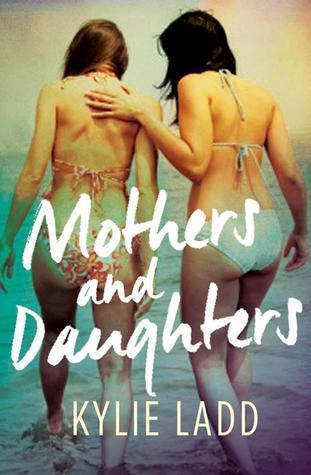 Four mothers. Four teenage daughters. An isolated tropical paradise with no internet or mobile phone reception. What could possibly go wrong? There's tension, bitchiness, bullying, sex, drunken confessions, bad behaviour and breakdowns – and wait till you see what the teenagers get up to… How can we let our daughters go to forge lives of their own when what we most want to do is hold them close and never let them go? How do we let them grow and keep them protected from the dark things in the world at the same time? And how can mothers and daughters navigate the troubled, stormy waters of adolescence without hurting themselves and each other? A clear-eyed, insightful and wildly entertaining look into the complicated, emotional world of mothers and daughters by the acclaimed author of Into My Arms, Last Summer and After the Fall.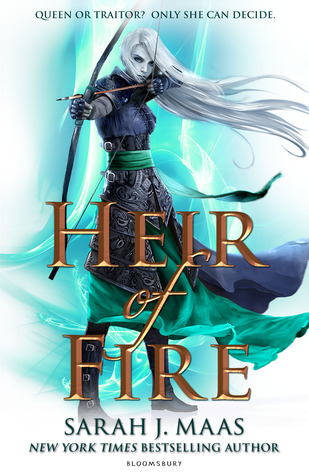 Lost and broken, Celaena Sardothien's only thought is to avenge the savage death of her dearest friend: as the King of Adarlan's Assassin, she is bound to serve this tyrant, but he will pay for what he did. Any hope Celaena has of destroying the king lies in answers to be found in Wendlyn. Sacrificing his future, Chaol, the Captain of the King's Guard, has sent Celaena there to protect her, but her darkest demons lay in that same place. If she can overcome them, she will be Adarlan's biggest threat – and his own toughest enemy.  While Celaena learns of her true destiny, and the eyes of Erilea are on Wendlyn, a brutal and beastly force is preparing to take to the skies. Will Celaena find the strength not only to win her own battles, but to fight a war that could pit her loyalties to her own people against those she has grown to love?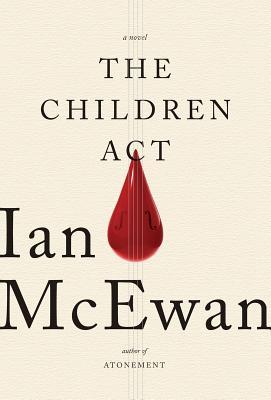 Fiona Maye is a High Court judge in London presiding over cases in family court. She is fiercely intelligent, well respected, and deeply immersed in the nuances of her particular field of law. Often the outcome of a case seems simple from the outside, the course of action to ensure a child's welfare obvious. But the law requires more rigor than mere pragmatism, and Fiona is expert in considering the sensitivities of culture and religion when handing down her verdicts.
But Fiona's professional success belies domestic strife. Her husband, Jack, asks her to consider an open marriage and, after an argument, moves out of their house. His departure leaves her adrift, wondering whether it was not love she had lost so much as a modern form of respectability; whether it was not contempt and ostracism she really fears. She decides to throw herself into her work, especially a complex case involving a seventeen-year-old boy whose parents will not permit a lifesaving blood transfusion because it conflicts with their beliefs as Jehovah's Witnesses. But Jack doesn't leave her thoughts, and the pressure to resolve the case—as well as her crumbling marriage—tests Fiona in ways that will keep readers thoroughly enthralled until the last stunning page.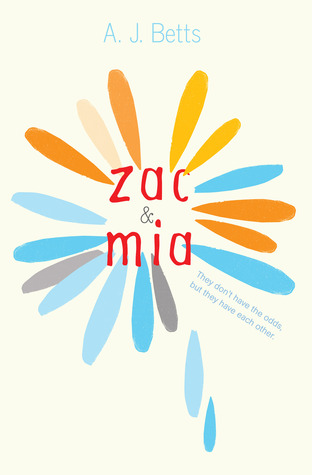 "When I was little I believed in Jesus and Santa, spontaneous combustion, and the Loch Ness monster. Now I believe in science, statistics, and antibiotics." So says seventeen-year-old Zac Meier during a long, grueling leukemia treatment in Perth, Australia. A loud blast of Lady Gaga alerts him to the presence of Mia, the angry, not-at-all-stoic cancer patient in the room next door. Once released, the two near-strangers can't forget each other, even as they desperately try to resume normal lives. The story of their mysterious connection drives this unflinchingly tough, tender novel told in two voices
In the tradition of The Cookbook Collector comes a funny, romantic novel about a young woman finding her calling while saving a used bookstore. Maggie Duprès, recently "involuntarily separated from payroll" at a Silicon Valley start-up, is whiling away her days in The Dragonfly's Used Books, a Mountain View institution, waiting for the Next Big Thing to come along. When the opportunity arises for her to network at a Bay Area book club, she jumps at the chance — even if it means having to read Lady Chatterley's Lover, a book she hasn't encountered since college, in an evening. But the edition she finds at the bookstore is no Penguin Classics Chatterley — it's an ancient hardcover with notes in the margins between two besotted lovers of long ago. What Maggie finds in her search for the lovers and their fate, and what she learns about herself in the process, will surprise and move readers. Witty and sharp-eyed in its treatment of tech world excesses, but with real warmth at its core, The Moment of Everything is a wonderful read.
 While you are here…
WINNER of Quick by Steve Worland. : Aaron C
Enter to WIN in the Book'd Out Birthday celebrations