The Its Monday! What Are You Reading meme is hosted at Book Journey.
Life…
I've been a bit distracted this week, season four of Haven finally showed up on Netflix and I decided to rewatch the entire series.
I have just enjoyed a very peaceful weekend. My husband took our boys on a weekend Scout camp leaving just my daughters and I at home alone. We embraced the quiet, each absorbed in our own tasks (ie: watching Haven for me), before sharing dinner and a movie on Saturday night with my BFF , the girls godmother, whose husband also went on the camp.
Of course the serenity was shattered the minute the boys returned on Sunday afternoon with bags of muddy clothes to wash and loud voices competing to be the first to tell me everything. I adore them but they are so noisy!
What I Read Last Week
The House We Grew Up in by Lisa Jewell
The Broken Places by Ace Atkins
New Orleans Requiem by Don J Donaldson
Heartbreak Hotel by Debbie Moggach
I Work At a Public Library by Gina Sheridan
New Posts

(click the titles to read my reviews)
Review:  Deadly Obsession by Karen M Davis ★★★
Review: Nest by Inga Simpson ★★★
Review: The Broken Places by Ace Atkins ★★★1/2
Review: The House We Grew Up In by Lisa Jewell ★★★★
Feature: Q&A with Don J. Donaldson, author of the Andy Broussard/Kit Franklyn series
Review: New Orleans Requiem by Don J Donaldson
Last chance to vote in the People's Choice Best Designed Book of 2014!
What I Am Reading Today
Cass Lehman has a terrifying 'gift'… She sees what others can't… Cass Lehman had the misfortune of being born into a family of extraordinary women with supernatural talents. Her mother sees the future, her grandmother is a healer and Cass has the less sexy talent of seeing the past… but not just any past events… Cass's terrifying gift is triggered when she walks over a spot where someone has met their end in a sudden and brutal way. Not only does she see their death, but she feels it… she relives it. So, for years, she's hardly set foot outside… until now. Spurred by a desire to have a life of her own, Cass decides to take her first tentative steps towards freedom only to find herself confronted by murder and mayhem in her sleepy hometown of Jewel Bay. Taking a chance, she offers to help the local police track down the killer and finds herself thrust into working with the tormented and emotionally charged Detective Ed Dyson. Together they battle to overcome his prejudice and her fear of using her talent aiming to stop a killer who's been operating quietly and systematically in their midst for years… Can Cass save the killer's latest victim… and herself?
What I Plan To Read This Week
(click the covers to view at Goodreads)
In the wake of going head-to-head with international sex traffickers in The Doll, Munroe has retreated to Djibouti, where, while passing as a man, she finds work as an interpreter for a small, private, maritime security company. Pressed into duty at sea by her boss, Leo, Munroe discovers she is part of a gunrunning operation and she wants no part in protecting the crew or cargo. When the ship is attacked by pirates off the Somali coast, Munroe escapes and takes the unconscious captain with her to get answers. Leo's wife, Amber Marie, the only person Munroe has cared about since she arrived in Africa, is desperate when Leo goes missing along with the rest of the hijacked crew, so Munroe agrees to try to find him for Amber Marie's sake. She soon realizes it's not the cargo or the ship or the crew that the hijackers were after: they want the captain. On the run, wounded, without connections or resources, and with the life of the captain as bait and bartering chip, Munroe believes that the only way to save Leo, assuming he's still alive, is to hijack the ship back.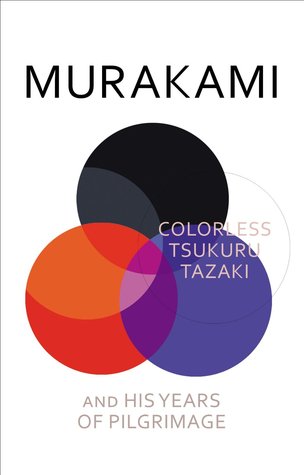 Tsukuru Tazaki had four best friends at school. By chance all of their names contained a colour. The two boys were called Akamatsu, meaning 'red pine', and Oumi, 'blue sea', while the girls' names were Shirane, 'white root', and Kurono, 'black field'. Tazaki was the only last name with no colour in it. One day Tsukuru Tazaki's friends announced that they didn't want to see him, or talk to him, ever again. Since that day Tsukuru has been floating through life, unable to form intimate connections with anyone. But then he meets Sara, who tells him that the time has come to find out what happened all those years ago.

Strap in for a breathtaking, tyre-peeling, high-octane adventure ride by rising star of action thrillers. Melbourne, Australia: Round one of the Formula One World Championship. Billy Hotchkiss no longer races a V8 Supercar, but that doesn't mean he's lost the need for speed. When the young cop uncovers a diamond heist in progress he leaps into action and almost captures the thieves single-handedly. Lyon, France: Interpol are convinced the criminals are somehow connected to Formula One. And they think this Australian ex-race driver is just the guy to stop them. Sent undercover with an unwilling French partner, Billy is thrust into the glamorous world of international motor racing. But as the duo closes in on the thieves they soon expose a far more sinister threat. With the fate of a city and the lives of one hundred thousand people in the balance, Billy must drive like never before to stop the worst act of terror since 9/11.
In 1942, as the Japanese sweep towards northern Australia and allied troops swarm into Townsville, Kitty Martin is sent inland to the safety of Moonlight Plains. But when two American airmen crash on the isolated property, she is forced to grow up fast, coming face to face with tragedy, with love . . . and with heartbreak. Years on, and Sally Piper, a young journalist, is sent to Moonlight Plains to cover the story of a cattleman turned builder who is restoring his grandmother's forgotten homestead. Sparks fly between them, but Sally is struggling to let go of the past, and Luke has his eyes fixed firmly on the future. What they uncover together is a shocking secret that has been kept safe for more than seventy years. Now the entire family's happiness is at stake – or does the truth about the past hold a valuable lesson for the future?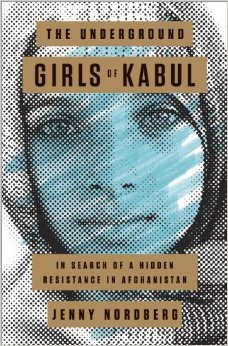 An investigative journalist uncovers a hidden custom that will transform your understanding of what it means to grow up as a girl. In Afghanistan, a culture ruled almost entirely by men, the birth of a son is cause for celebration and the arrival of a daughter is often mourned as misfortune. A bacha posh (literally translated from Dari as "dressed up like a boy") is a third kind of child – a girl temporarily raised as a boy and presented as such to the outside world. Jenny Nordberg, the reporter who broke the story of this phenomenon for the New York Times, constructs a powerful and moving account of those secretly living on the other side of a deeply segregated society where women have almost no rights and little freedom.  The Underground Girls of Kabul is anchored by vivid characters who bring this remarkable story to life: Azita, a female parliamentarian who sees no other choice but to turn her fourth daughter Mehran into a boy; Zahra, the tomboy teenager who struggles with puberty and refuses her parents' attempts to turn her back into a girl; Shukria, now a married mother of three after living for twenty years as a man; and Nader, who prays with Shahed, the undercover female police officer, as they both remain in male disguise as adults.  At the heart of this emotional narrative is a new perspective on the extreme sacrifices of Afghan women and girls against the violent backdrop of America's longest war. Divided into four parts, the book follows those born as the unwanted sex in Afghanistan, but who live as the socially favored gender through childhood and puberty, only to later be forced into marriage and childbirth. The Underground Girls of Kabul charts their dramatic life cycles, while examining our own history and the parallels to subversive actions of people who live under oppression everywhere
 While you are here…
Make your vote count in the ABAI Book Cover Design Awards