The Its Monday! What Are You Reading meme is hosted at Book Journey.
Life…
  Ugh, I'm sick again! Stuffy nose, sore throat etc, courtesy my youngest child.
I had such a good week too, got a fair bit accomplished – including watching the whole of Season 4 of Lost Girl on Netflix, made some delicious meals from scratch including Beef Spring Rolls and Cheesy Chicken Enchiladas and won first prize in a raffle, raising money for breast cancer research held by my sons Auskick team, on the weekend which included a bottle of pink champagne, a cake pop maker and boxes of chocolates!
 But today I dropped the kids at school and then went back to bed for a few hours before dragging myself out to attend parent/teacher interviews this afternoon. Thankfully my children have no issues at school so the process was painless.
What I Read Last Week
The Swan Gondola by Timothy Schaffert
 Elizabeth is Missing by Emma Healey
Better Homes and Hauntings by Molly Harper
A Fatal Tide by Steve Sailah
The Oversight by Charlie Fletcher
New Posts

(click the titles to read my reviews)
Review:  The Queen of Tearling by Erika Johansen ★★★
Review: Better Homes and Hauntings by Molly Harper ★★★
Review: Elizabeth is Missing by Emma Healey ★★★★1/2
Review: A Fatal Tide by Steve Sailah ★★★★1/2
Review: The Swan Gondola by Timothy Shaffert ★★★
 What I Am Reading Today
Once an artist and teacher, Jen now spends her time watching the birds around her house and tending her lush sub-tropical garden near the small town where she grew up. The only person she sees regularly is Henry, who comes after school for drawing lessons. When a girl in Henry's class goes missing, Jen is pulled back into the depths of her own past. When she was Henry's age she lost her father and her best friend Michael – both within a week. The whole town talked about it then, and now, nearly forty years later, they're talking about it again. Everyone is waiting – for the girl to be found and the summer rain to arrive. At last, when the answers do come, like the wet, it is in a drenching, revitalising downpour.
What I Plan To Read This Week
(click the covers to view at Goodreads)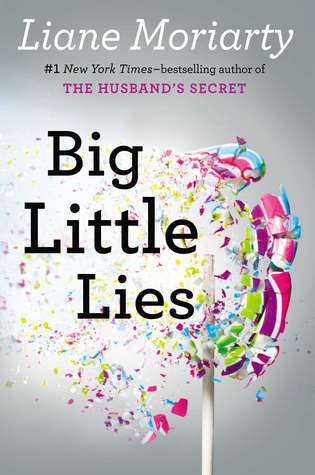 A murder… . . . a tragic accident… . . . or just parents behaving badly?   What's indisputable is that someone is dead.   But who did what?   Big Little Lies follows three women, each at a crossroads:   Madeline is a force to be reckoned with. She's funny and biting, passionate, she remembers everything and forgives no one. Her ex-husband and his yogi new wife have moved into her beloved beachside community, and their daughter is in the same kindergarten class as Madeline's youngest (how is this possible?). And to top it all off, Madeline's teenage daughter seems to be choosing Madeline's ex-husband over her. (How. Is. This. Possible?).  Celeste is the kind of beautiful woman who makes the world stop and stare. While she may seem a bit flustered at times, who wouldn't be, with those rambunctious twin boys? Now that the boys are starting school, Celeste and her husband look set to become the king and queen of the school parent body. But royalty often comes at a price, and Celeste is grappling with how much more she is willing to pay.   New to town, single mom Jane is so young that another mother mistakes her for the nanny. Jane is sad beyond her years and harbors secret doubts about her son. But why? While Madeline and Celeste soon take Jane under their wing, none of them realizes how the arrival of Jane and her inscrutable little boy will affect them all.   Big Little Lies is a brilliant take on ex-husbands and second wives, mothers and daughters, schoolyard scandal, and the dangerous little lies we tell ourselves just to survive.  
She hasn't left her apartment. She makes money from performing to webcams on a sex site, where her clients pay $6.99 a minute for her time. She's doing alright. The dollars are piling up in the bank. She's the number 3 model on cams.com. And she hasn't killed anyone for years. But when Deanna sees on the news that a little girl called Annie has gone missing, the story rattles her carefully ordered world. It's uncomfortably similar to the dark fantasy of one of her most disturbing online clients. She's convinced he's responsible for the girl's abduction – but no one will listen to her. So, after three years, Deanna finally leaves the apartment. And this is what happens…
For fans of The Great British Bake Off, this is a story about family life, unfriendly rivalry and flat Victoria sponges. Marie Dunwoody doesn't want for much in life. She has a lovely husband, three wonderful children, and a business of her own. Except, her cupcakes are crap. Her meringues are runny and her biscuits rock-hard. She cannot bake for toffee. Or, for that matter, make toffee. Marie can't ignore the disappointed looks any more, or continue to be shamed by neighbour and nemesis, Lucy Gray. Lucy whips up perfect profiteroles with one hand, while ironing her bed sheets with the other. Marie's had enough: this is the year it all changes. She vows to follow – to the letter – recipes from the Queen of Baking and at all times ask 'What would Mary Berry do?' Husband Robert has noticed that his boss takes crumb structure as seriously as budget sheets and so puts on the pinny: serious redundancies are on the horizon. Twins Rose and Iris are happy to eat all the half-baked mistakes that come their way, but big brother Angus is more distant than usual, as if something is troubling him. And there is no one as nosey as a matching pair of nine-year-old girls . . . Marie starts to realise that the wise words of Mary Berry can help her with more than just a Victoria Sponge. But can Robert save the wobbling soufflé that is his career? And is Lucy's sweet demeanour hiding something secretly sour?
Innocent and unworldly, Mema is still living at home with her mother on a remote, lush hinterland property. It is a small, confined, simple sort of life, and Mema is content with it. One day, during a heavy downpour, Mema saves a stranger from a flooded creek. She takes him into her family home, where, marooned by floods, he has to stay until the waters recede. And without either of them realising it, he opens the door to a new world of possibilities that threaten to sweep Mema into the deep.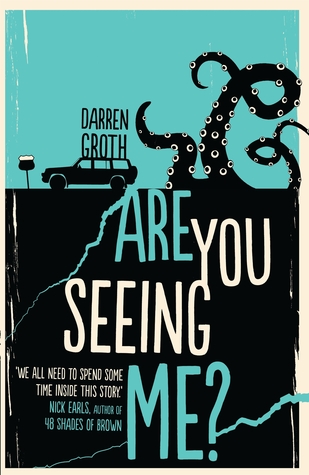 This road trip will have earth-shattering consequences . . .  Twins Justine and Perry are about to embark on the road trip of a lifetime in the Pacific Northwest.  It's been a year since they watched their dad lose his battle with cancer. Now, at only nineteen, Justine is the sole carer for her disabled brother. But with Perry having been accepted into an assisted-living residence, their reliance on each other is set to shift. Before they go their separate ways, they're seeking to create the perfect memory.  For Perry, the trip is a glorious celebration of his favourite things: mythical sea monsters, Jackie Chan movies and the study of earthquakes.  For Justine, it's a chance to reconcile the decision to 'free' her twin, to see who she is without her boyfriend, Marc – and to offer their mother the chance to atone for past wrongs.  But the instability that has shaped their lives will not subside, and the seismic event that Perry forewarned threatens to reduce their worlds to rubble . . .
 While you are here…
Make merry!