The Its Monday! What Are You Reading meme is hosted at Book Journey.
Life…
  Yesterday my oldest daughter flew to spend two weeks working with my younger brother, a DJ, event compere, promoter and sometimes actor,  in the Northern Territory.  It is not the first time she has been away, but it is the first time she has gone unchaperoned (my brother doesn't really count) and as an actual adult (she just turned 18). It's a little scary to be honest though I know the experience and the independence will be good for her.
I feel for the relatives of those on the Malaysia Airlines MH17 , whose loved ones won't be coming home from their adventures.
What I Read Last Week
Family Secrets by Liz Byrski
A Man Called Ove by Fredrik  Backman
Chasing the Ace by Nicholas J Johnson
The Queen of Tearling by Erika Johansen
New Posts

(click the titles to read my reviews)
Review: Swimming in the Dark by Paddy Richardson ★★★★1/2
Review: A Man Called Ove by Fredrik Backman ★★★★★
Review: Family Secrets by Liz Byrski ★★★
Review: Letters to My Daughter's Killer by Cath Staincliff ★★★★
Review: Chasing the Ace by Nicholas J Johnson ★★★
Stuff on Sundays: Bookshelf Bounty
 What I Am Reading Today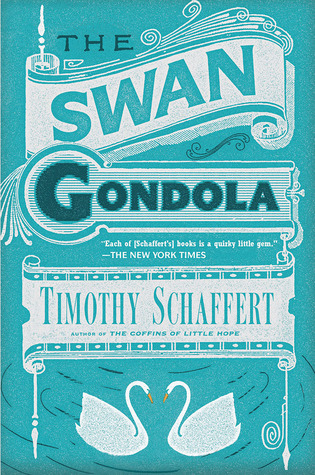 On the eve of the 1898 Omaha World's Fair, Ferret Skerritt – ventriloquist by trade, conman by birth – isn't quite sure how it will change him or his city. Omaha still has the marks of a filthy Wild West town, even as it attempts to achieve the grandeur and respectability of nearby Chicago. But when he crosses paths with the beautiful and enigmatic Cecily, his whole purpose shifts and the fair becomes the backdrop to their love affair.
One of a travelling troupe of actors that has descended on the city, Cecily works in the Midway's Chamber of Horrors, where she loses her head hourly on a guillotine playing Marie Antoinette. And after closing, she rushes off, clinging protectively to a mysterious carpet bag, never giving Ferret a second glance. But a moonlit ride on the swan gondola, a boat on the lagoon of the New White City, changes everything, and the fair's magic begins to take its effect.
What I Plan To Read This Week
(click the covers to view at Goodreads)
Author of the beloved Half Moon Hollow series of vampire romances (Nice Girls Don't Have Fangs), Molly Harper has created a standalone paranormal romance in which a dilapidated haunted house could bring star-crossed lovers together—if it doesn't kill them first! When Nina Linden is hired to landscape a private island off the New England coast, she sees it as her chance to rebuild her failing business after being cheated by her unscrupulous ex. She never expects that her new client, software mogul Deacon Whitney, would see more in her than just a talented gardener. Deacon has paid top dollar to the crews he's hired to renovate the desolate Whitney estate—he had to, because the bumps, thumps, and unexplained sightings of ghostly figures in nineteenth-century dress are driving workers away faster than he can say "Boo." But Nina shows no signs of being scared away, even as she experiences some unnerving apparitions herself. And as the two of them work closely together to restore the mansion's faded glory, Deacon realizes that he's found someone who doesn't seem to like his fortune more than himself—while Nina may have finally found the one man she can trust with her bruised and battered heart. But something on the island doesn't believe in true love…and if Nina and Deacon can't figure out how to put these angry spirits to rest, their own love doesn't stand a ghost of a chance.
'Elizabeth is missing.' Maud keeps finding notes in her pockets with this message scrawled on it, but she can't remember writing it. That said, she can't remember much these days: the time of day, whether she's eaten lunch, if her daughter's come to visit, how much toast she's eaten. Still, the notes about Elizabeth nag at her. When was the last time she spoke with her best friend? It feels like ages ago.. Frustratingly, no one seems willing to help Maud find her: not the police nor Elizabeth's son – not even Maud's own daughter or granddaughter. It's like they're hiding something. Maud resolves to take matters into her own hands, and begins digging for the truth. There are many clues, but unhelpfully, they all seem to point to another unsolved disappearance: that of Maud's sister Sukey just after the war. Could the mystery of Sukey's disappearance lead Maud to the truth about Elizabeth? As Maud's mind retreats into the past at a frightening pace, alienating her from her family and carers, vivid memories of what happened over fifty years ago come flooding back to give her quest new momentum.
A powerful novel set in Gallipoli, that's part war-story and part mystery. 'Amid Gallipoli's slaughter he hunted a murderer . . .' It is 1915 and Thomas Clare rues the day he and his best friend Snow went to war to solve the murder of his father. The only clues – a hidden wartime document and the imprint of an army boot on the victim's face – have led the pair from the safety of Queensland to the blood-soaked hills of Gallipoli. Now not only are Thomas's enemies on every side – from the Turkish troops bearing down on the Anzac lines, to the cold-blooded killer in his own trench – but as far away as London and Berlin. For, unbeknown to Thomas, the path to murder began thirteen years earlier in Africa with the execution of Breaker Morant – and a secret that could change the course of history . .
Only five still guard the border between the worlds. And when they fall, so do we all… The Oversight is a gothic fantasy that will appeal to fans of Neil Gaiman, Philip Pullman and Jonathan Strange and Mr Norrell "The end always comes faster than you think." Once there were hundreds of members of the Oversight, the brave souls who guard the borders between the mundane and the magic. Now there are only five. And their numbers are dwindling further still. When a vagabond brings a screaming girl to the Oversight's London headquarters, she might answer their hopes for a new recruit, or she could be the instrument of their downfall. In his first novel for adults, Charlie Fletcher (The Stoneheart Trilogy) spins a tale of witch-hunters, supra-naturalists, mirror-walkers and magicians. Meet the Oversight, and remember: when they fall, so do we all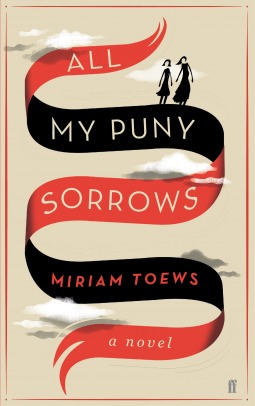 Elf and Yoli are two smart, loving sisters. Elf is a world-renowned pianist, glamorous, wealthy, happily married: she wants to die. Yoli is divorced, broke, sleeping with the wrong men: she desperately wants to keep her older sister alive. When Elf's latest suicide attempt leaves her hospitalised weeks before her highly anticipated world tour, Yoli is forced to confront the impossible question of whether it is better to let a loved one go
 While you are here…
Congratulations to the winners of  Colors of Gold by Kaye Dobbie
Australian: Maria P International: Denise D