The Its Monday! What Are You Reading meme is hosted at Book Journey.
Life…
Thankfully I am pretty much fully recovered after my bout with illness, and with the children returning to school tomorrow after their two weeks of holidays, I will hopefully be able to get caught up.
As I was so ill at the beginning of the month, I completely forgot about posting my monthly update so here it is:
The Eclectic Reader Challenge 8/12
Australian Women Writer's Challenge 55/50 – Completed!
Around the World in 12 Books Challenge 10/12
What I Read Last Week
Colours of Gold by Kaye Dobbie
Reservoir Dad by Clint Greagen
Chinese Cooking for Diamond Thieves by Dave Lowry
The Luck of the Irish by Babette Smith
New Posts

(click the titles to read my reviews)
AWW Feature & Giveaway: Also Known As  Kaye Dobbie
Review & Giveaway:  Colours of Gold by Kaye Dobbie ★★★★1/2
Review: Mating for Life by Melissa Stapley ★★1/2
Review: Reservoir Dad by Clint Greagen ★★★★
Review: The Bookshop That Floated Away by Sarah Henshaw ★★★
Weekend Cooking: Chinese Cooking for Diamond Thieves by Dave Lowry ★★★★1/2 (and a recipe for Oven Baked Chicken Spring Rolls)
 What I Am Reading Today
When patriarch Gerald Hawkins passes away in his Tasmanian home, after ten years of serious illness, his family experience a wave of grief and, admittedly, a surge of relief. Gerald's dominating personality has loomed large over his wife, Connie, their children, Andrew and Kerry, and his sister Flora, for decades. Connie, whose own dreams were dispensed with upon marriage, is now determined to renew her long friendship with Gerald's estranged sister, Flora. She travels to France where she finds Flora struggling to make peace with the past and searching for a place to call home. Meanwhile Andrew's marriage is crumbling, and Kerry is trapped in stasis by unfinished business with her father. As the family adjusts to life after Gerald, they could not be more splintered. But there are surprises in store and secrets to unravel. And once the loss has been absorbed, is it possible that they could all find a way to start afresh with forgiveness, understanding and possibility?
What I Plan To Read This Week
(click the covers to view at Goodreads)
Meet Ove. He's a curmudgeon, the kind of man who points at people he dislikes as if they were burglars caught outside his bedroom window. He has staunch principles, strict routines, and a short fuse. People call him "the bitter neighbor from hell". But must Ove be bitter just because he doesn't walk around with a smile plastered to his face all the time? Behind the cranky exterior there is a story and a sadness. So when one November morning a chatty young couple with two chatty young daughters move in next door and accidentally flatten Ove's mailbox, it is the lead-in to a comical and heartwarming tale of unkempt cats, unexpected friendship, and the ancient art of backing up a U-Haul. All of which will change one cranky old man and a local residents' association to their very foundations.
Friendship and fraud is a dangerous mix. Joel Fitch has watched every twist-happy movie there is about con men, and he thinks he knows it all. After nineteen years of being a sucker, Joel's going to take everything he's learned from the screen and finally get his. He's going to be a master con artist. Richard Mordecai is a real-life swindler. But unlike Joel, he knows the truth about con men. At the end of a long career of lies and betrayal, Richard is tired and jaded. He's ready to retire. Until he meets Joel. They form an uneasy partnership and Joel soon finds himself thrust into a world of bottom dealers, fraudsters and ace chasers that's unlike any movie he's ever seen. And when the pair accidentally scam the wrong mark, they have to draw on every last trick and piece of cunning they can to get themselves free and walk away with the money … and hopefully their dignity.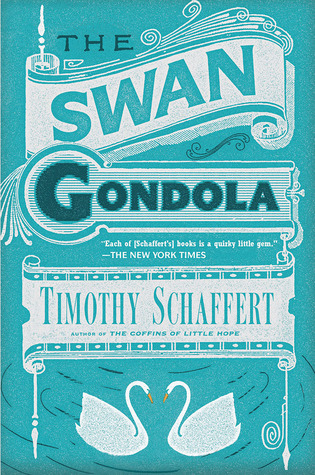 On the eve of the 1898 Omaha World's Fair, Ferret Skerritt – ventriloquist by trade, conman by birth – isn't quite sure how it will change him or his city. Omaha still has the marks of a filthy Wild West town, even as it attempts to achieve the grandeur and respectability of nearby Chicago. But when he crosses paths with the beautiful and enigmatic Cecily, his whole purpose shifts and the fair becomes the backdrop to their love affair.
One of a travelling troupe of actors that has descended on the city, Cecily works in the Midway's Chamber of Horrors, where she loses her head hourly on a guillotine playing Marie Antoinette. And after closing, she rushes off, clinging protectively to a mysterious carpet bag, never giving Ferret a second glance. But a moonlit ride on the swan gondola, a boat on the lagoon of the New White City, changes everything, and the fair's magic begins to take its effect.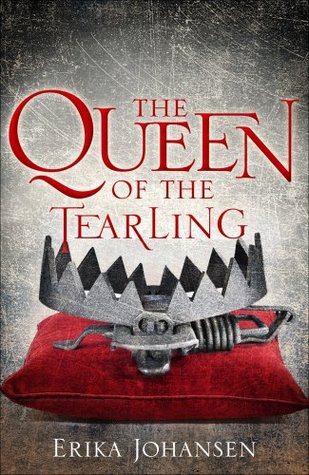 Kelsea Glynn is the sole heir to the throne of Tearling but has been raised in secret by foster parents after her mother – Queen Elyssa, as vain as she was stupid – was murdered for ruining her kingdom. For 18 years, the Tearling has been ruled by Kelsea's uncle in the role of Regent however he is but the debauched puppet of the Red Queen, the sorceress-tyrant of neighbouring realm of Mortmesme. On Kelsea's 19th birthday, the tattered remnants of her mother's guard – each pledged to defend the queen to the death – arrive to bring this most un-regal young woman out of hiding… And so begins her journey back to her kingdom's heart, to claim the throne, earn the loyalty of her people, overturn her mother's legacy and redeem the Tearling from the forces of corruption and dark magic that are threatening to destroy it. But Kelsea's story is not just about her learning the true nature of her inheritance – it's about a heroine who must learn to acknowledge and live with the realities of coming of age in all its insecurities and attractions, alongside the ethical dilemmas of ruling justly and fairly while simply trying to stay alive.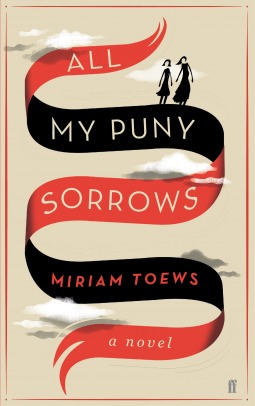 Elf and Yoli are two smart, loving sisters. Elf is a world-renowned pianist, glamorous, wealthy, happily married: she wants to die. Yoli is divorced, broke, sleeping with the wrong men: she desperately wants to keep her older sister alive. When Elf's latest suicide attempt leaves her hospitalised weeks before her highly anticipated world tour, Yoli is forced to confront the impossible question of whether it is better to let a loved one go
 While you are here…
 Enter to WIN Colors of Gold by Kaye Dobbie (open worldwide)