The Its Monday! What Are You Reading meme is hosted at Book Journey.
Life…
I am respite carer for a friend, a single mother who has three children, one of whom is autistic. She qualifies for two periods a year offering her and her children a few days in one of three locations owned by the respite service, giving her a much needed short break from the exhausting, everyday routine of therapy and intervention, and the children the chance to experience places and activities they aren't usually able to. This past weekend we went to Port Macquarie, a town about an hour and half away, and had a wonderful, if busy, time. On Saturday we took the kids to Timbertown – a colonial village – where we rode in a steam train, on a horse and carriage and witnessed displays of whip cracking and bullocking before going out for dinner at the Hogs Breath Cafe. On Sunday we enjoyed a game of mini-golf, visited the local koala hospital and saw Saturn through the telescope at the Observatory. We stayed in a complex with a pool and spa which meant the children insisted on a daily swim despite it being freezing cold and we ate, a lot!
While I was off having fun, my husband was left to manage the weekend chaos of our household on his own which included a sleepover, a Scout hike, AFL and gym. I didn't feel at all guilty about that until I came home early this morning and discovered my husband and two of the kids have the flu!
What I Read Last Week
 Skinjob by Bruce McCabe
The Fever by Megan Abbott
Marble Bar by Robert Schofield
Deadly Curiosities by Gail Z Martin
21st Century Dodos by Steve Sack
All Fall Down by Jennifer Weiner
New Posts

(click the titles to read my reviews)
Review: The Awakening of Miss Prim by  Natalia Sanmartin Fenollera ★★★1/2
Review: Skinjob by Bruce McCabe ★★★1/2
Feature Q&A with Robert Schofield, author of Heist and Marble Bar

Review: Marble Bar by Robert Schofield ★★★
Review: The Fever by Megan Abbott ★★★★
Review: Deadly Curiosities by Gail Z Martin ★★
Stuff On Sunday:Bookshelf Bountry
 What I Am Reading Today
When the father she barely knew dies suddenly, midwife Eve Wilson decides she owes it to him to go the funeral and meet her stepfamily in Red Sand. She doesn't expect to be so completely charmed by the beautiful remote township in far west Queensland – or by local station owner, Lex McKay. After disappointment and heartbreak in Sydney, Dr Callie Wilson decides it might be time to move home to spend some time with her grieving mother. When she is approached to oversee the establishment of the area's first medical clinic, it seems the perfect opportunity. And Callie is keen to involve Eve, the sister she's just getting to know. Melbourne-based obstetrician Sienna Wilson can't understand why anyone would want to bury themselves in the outback, but when her hospital sends her north to research the medical mystery affecting women in Red Sand, it seems fate is intent on bringing the three sisters together. And when disaster strikes, they must each decide if being true to themselves means being there for each other… Red Sand Sunrise is a romantic, heartfelt story from an internationally bestselling author. It celebrates the strength of family ties, the renewing power of love, and the passion of ordinary people achieving extraordinary things.
What I Plan To Read This Week
(click the covers to view at Goodreads)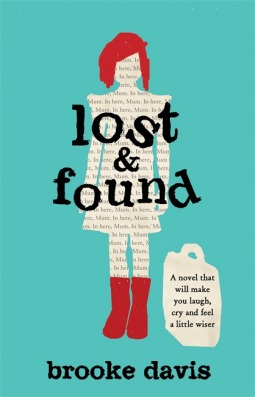 Millie Bird (aka Captain Funeral), seven-years old and ever hopeful, always wears red gumboots to match her red, curly hair. Her struggling mother leaves Millie in a local department store and never returns. Agatha Pantha, eighty-two, has not left her house – or spoken to another human being – since she was widowed seven years ago. She fills the silences by yelling at passers by, watching loud static on the TV and maintaining a strict daily schedule. Karl the Touch Typist, eighty-seven, once used his fingers to type out love notes on his wife's skin. Now he types his words out into the air as he speaks. Karl is moved into a nursing home but in a moment of clarity and joy, he escapes. A series of events binds the three together on a road trip that takes them from the south coast of WA to Kalgoorlie and along the Nullarbor to the edge of the continent. Millie wants to find her mum. Karl wants to find out how to be a man. And Agatha just wants everything to go back to how it was. They will discover that old age is not the same as death, that the young can be wise, and that letting yourself experience sadness just might be the key to life.
How far would you go to have a family? What would you hide for someone you love? Confused and desperate, Zoe McAllister boards a ferry to Rottnest Island in the middle of winter holding a tiny baby close to her chest, terrified that her husband will find her or that her sister will call the police. Years later, a teenage girl, Louise, is found on the island, unconscious and alone. Flown out for urgent medical treatment, when she recovers she returns home and overhears her parents discussing her past and the choices that they've made. Their secrets, slowly revealed, will shatter more than one family and, for Louise, nothing will ever be the same again. LET HER GO is a gripping, emotionally charged story of family, secrets and the complications of love. Part thriller, part mystery, it will stay with you long after you close the pages wondering – What would you have done?
In her latest ripped-from-the-headlines tour de force, New York Times bestselling author Heather Gudenkauf shows how one small mistake can have life-altering consequences… Veteran social worker Ellen Moore has seen the worst side of humanity;the vilest acts one person can commit against another. She is a fiercely dedicated children's advocate and a devoted mother and wife. But one blistering summer day, a simple moment of distraction will have repercussions that Ellen could never have imagined, threatening to shatter everything she holds dear, and trapping her between the gears of the system she works for. Meanwhile, ten-year-old Jenny Briard has been living with her well-meaning but irresponsible father since her mother left them, sleeping on friends' couches and moving in and out of cheap motels. When Jenny suddenly finds herself on her own, she is forced to survive with nothing but a few dollars and her street smarts. The last thing she wants is a social worker, but when Ellen's and Jenny's lives collide, little do they know just how much they can help one another. A powerful and emotionally charged tale about motherhood and justice, Little Mercies is a searing portrait of the tenuous grasp we have on the things we love the most, and of the ties that unexpectedly bring us together.
David Forrester and Elle Nolan are sophisticated, mature people who don't understand love. They live in a world where love is revered but marriages commonly end in divorce, or worse. When jaded lawyer David meets Elle, he decides she's his last chance of happiness and does everything he can to woo her and keep her. Everything, that is, except face his demons. Elle, a lawyer herself once but now a blossoming filmmaker, is done with heartbreak. But romance can be intoxicating and David is determined. Over the course of one ill-fated night, David and Elle recount the journey of their love affair. And it begins with David admitting into his dictaphone to the killing of Elle.
Hovering above her broken body, Elle sees the sweep of her life, its triumphs and its mistakes. She sees how, when she first met David, her newfound success as a filmmaker had made her reckless and her idealised ideas about romance misled her. As the night progresses, we learn their story of a love of unprecedented intensity; a love David was compelled, at turns, to destroy. A love that Elle has yet to survive.
While you are here…
 Winner of Lick by Kylie Scott: Khrissy R
Winner of For One Night Only by Phillipa Fioretti : Emily P & J'Aimee B