The Its Monday! What Are You Reading meme is hosted at Book Journey.
Life…
I'm winging my way to Sydney today to attend to National Book Bloggers Forum on Tuesday. I'm so excited and really looking forward to meeting everyone! I'll be tweeting and Facebook-ing and will post a wrap up when I get home to share the fun with you.
I actually fly back on Wednesday which is also my oldest daughters 18th birthday! I'll have to hit the ground running to get organised for her birthday party on the weekend and I won't have a lot of time for reading, or the blog, but I will do my best!
What I Read Last Week
Cutting Teeth by Julia Fierro
Four-Leaf Clover by Charmaine Ross
Charlotte's Creek by Therese Creed
The Unknown Woman by Jacqueline Lunn
Chasing Shadows by Leila Yusaf Chung
New Posts

(click the titles to read my reviews)
Review: Under a Silent Moon by Elizabeth Haynes ★★★
AWW Feature & Giveaway: Four-Leaf Clover by Charmaine Ross (worldwide)
Review: Four Leaf Clover by Charmaine Ross ★★★
Review: Cutting Teeth by Julia Fierro ★★1/2
Review: The Unknown Woman by Jacqueline Lunn ★★
Prize Pack Giveaway: Burning Dawn by Gena Showalter (US Only)
Review: Charlotte's Creek by Therese Creed ★★★1/2
Stuff On Sunday: Bookshelf Bounty
What I Am Reading Today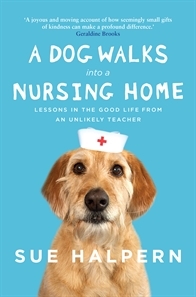 At loose ends with her daughter leaving home and her husband on the road, Sue Halpern decided to give herself and Pransky, her under-occupied Labradoodle, a new leash – er, lease – on life by getting the two of them certified as a therapy dog team. Smart, spirited, and instinctively compassionate, Pransky turned out to be not only a terrific therapist but an unerring moral compass. In the unlikely sounding arena of a public nursing home, she led her teammate into a series of encounters with the residents that revealed depths of warmth, humor, and insight Halpern hadn't expected. And little by little, their adventures expanded and illuminated Halpern's sense of what virtue is and does – how acts of kindness transform the giver as well as the given-to.
What I Plan To Read This Week
(click the covers to view at Goodreads)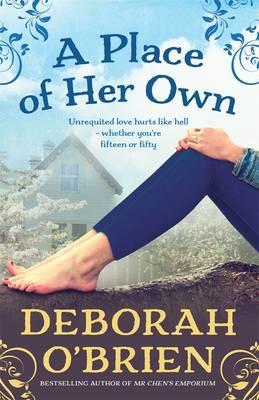 'Unrequited love hurt like hell – whether you were fifteen or fifty-something.' Following the death of her beloved husband Phil, Angie has made a new life for herself in the enchanting gold rush town of Millbrooke. The proud proprietor of the Old Manse B&B and a fierce protector of local history, her transition from 'blow-in' to bona fide Millbrooker is complete. She's even fallen for the erudite but scruffy Richard Scott, owner of Millerbrooke House. But just as the relationship between Angie and Richard seems to be blossoming, a woman from his past arrives back in town – and turns their world upside down. Because Diana Goodmann isn't all she seems, and when Angie vows to unearth the truth about her rival she finds herself a long way from home – and in very grave danger.
The week before Christmas, 1929, Eoghan O'Keenan loses his factory job, and has to flee the slums of Chippendale with his seven-year-old sister Agnes. On the north side of Sydney at Lavender Bay, Olivia Greene is working on her latest millinery creations and dreaming of becoming the next Coco Chanel. A job on the Harbour Bridge for Eoghan, designing couture for the Governor's wife for Olivia, and a chance meeting in the Botanic Gardens sees the beginning of an unconventional romance. From vastly different backgrounds, with absolutely nothing in common – from faith to wealth and class – it seems that the blue mile of harbour between Olivia and Eoghan will be the least of the obstacles ahead. By mid-1932, as the construction of the Bridge is completed, the city is in chaos as the Great Depression begins to bite hard and the unemployed edge ever closer to a violent revolt. And then Eoghan disappears. Set against the spectacular backdrop of Sydney Harbour, The Blue Mile is a tale of the both wild and calculated risks a city took to build a wonder of the world, and of those taken by ordinary people to save a great love, against all of the odds.
 A haunting debut novel about a mixed-race family living in 1970s Ohio and the tragedy that will either be their undoing or their salvation. Lydia is dead. But they don't know this yet . . . So begins the story of this exquisite debut novel, about a Chinese American family living in 1970s small-town Ohio. Lydia is the favorite child of Marilyn and James Lee; their middle daughter, a girl who inherited her mother's bright blue eyes and her father's jet-black hair. Her parents are determined that Lydia will fulfill the dreams they were unable to pursue—in Marilyn's case that her daughter become a doctor rather than a homemaker, in James's case that Lydia be popular at school, a girl with a busy social life and the center of every party. When Lydia's body is found in the local lake, the delicate balancing act that has been keeping the Lee family together tumbles into chaos, forcing them to confront the long-kept secrets that have been slowly pulling them apart. James, consumed by guilt, sets out on a reckless path that may destroy his marriage. Marilyn, devastated and vengeful, is determined to find a responsible party, no matter what the cost. Lydia's older brother, Nathan, is certain that the neighborhood bad boy Jack is somehow involved. But it's the youngest of the family—Hannah—who observes far more than anyone realizes and who may be the only one who knows the truth about what happened. A profoundly moving story of family, history, and the meaning of home, Everything I Never Told You is both a gripping page-turner and a sensitive family portrait, exploring the divisions between cultures and the rifts within a family, and uncovering the ways in which mothers and daughters, fathers and sons, and husbands and wives struggle, all their lives, to understand one another.
Encore is the sixth collection of Australian Short Stories written by Sydney author Margaret Lynette Sharp, and edited by her husband Ronald William Sharp, the creator of the Grand Organ in the Concert Hall of the Sydney Opera House. In common with her previous works, Encore contains a selection of mainly romantic tales, overwhelmingly positive in theme. The author's favourites include 'At Sixteen: Annie's Story','To the Beautiful Brigitte', and 'The Locket'. Comprising twenty-five stories, this is a highly readable, attractively presented volume
While you are here…
 Enter to win The Scent of Murder by Felicity Young (Australian only)
Enter to Win Four-Leaf Clover by Charmaine Ross {Worldwide}
Enter to win Burning Dawn by Gena Showalter Prize Pack {US Only}