The Its Monday! What Are You Reading meme is hosted at Book Journey.
Life…
Snow (or what passes for snow) is falling in the mountains west of here which means the weather has turned cold as the chilled wind blows through the valley.  I love curling up with a book on the lounge while the sky darkens, the wind howls and the rain lashes the tin roof, I hate having to go out in it to run errands or do the school run though!
I have a busy month ahead of me, this Wednesday my son is celebrating his 10th birthday. I'm taking him and four of his friends to McDonalds and then to see The Lego Movie at the local cinema. He has asked me to make a Minecraft cake which shouldn't be too complicated. At least I hope not! I always make the birthday cakes for my children but I call them works of heart, not art! Next weekend is Mothers Day which we will be spending with my parents.  I'll be flying to Sydney for a few days to attend the National Random House Penguin Book Bloggers Conference on the 19th (so excited!) and my oldest daughter is on turning 18 on the 21st and we have 50 people coming for a BBQ the following weekend. There are also some extracurricular school and scout activities planned this month on top of the usual weekly activities such as cubs, scouts, gym and football!
It is the first Monday of the month  so here are my challenge updates:
The Eclectic Reader Challenge 6/12
Australian Women Writer's Challenge 33/50
Around the World in 12 Books Challenge 4/12
What I Read Last Week
Frog Music by Emma Donoghue
60 Postcards by Rachael Hardwick
Temptation by K.M. Golland
Outback Blaze by Rachael Johns
The Storied Life of A.J. Firky by Gabrielle Zevins
Five Days at Memorial by Sheri Fink
New Posts

(click the titles to read my reviews)
Review: 60 Postcards by Rachael Chadwick

Temptation Blog Tour: Meet Alexis Summers
Review: Temptation by K.M. Golland ★★1/2
Review: Outback Blaze by Rachael Johns ★★★★
Review: The Storied Life of A.J. Firky by Gabrielle Zevins ★★★★★
Stuff On Sunday: 6 Degrees of Separation
What I Am Reading Today
In this poignant and breathtaking debut, one man searches for meaning in the wake of incomparable tragedy… Karom Seth should have been in the Twin Towers on the morning of 9/11, and on the Indian shores in 2004, when the tsunami swept his entire family into the ocean. Whether it's a curse or a blessing, Karom can't be sure, but his absence from these disasters has left him with crushing guilt—and a belief that fate has singled him out for invincibility. Karom's affliction consumes everyone around him, from his best friend, Lloyd, to his girlfriend, Gita, who hopes that a trip to India will help him find peace. It is in Delhi that he meets Gita's grandmother, Kamini—a quirky but wise woman with secrets of her own. At first Karom dismisses Kamini, but little does he realize that she will ultimately lead him to the clarity he's been looking for. Spanning the globe from New York to India, Where Earth Meets Water is a stunning portrait of a quest for human understanding, and a wise exploration of grief, survival and love in all its forms.
 

What I Plan To Read This Week

(click the covers to view at Goodreads)
When the going gets tough, the Garcia girls get tougher. As a rookie cop in Vineyard, Texas, Maddy Castillo—war widow, single mom, and the oldest of the five Garcia girls—is not exactly flush with cash. But her money problems are nothing compared to the trouble that starts when she's framed for the murder of an obnoxious drunk. Lucky for Maddy, the ghost of her dead sister and her three living sisters are on the scene to help. And help is exactly what Maddy needs—hardened criminals have descended on Grapevine, and one of them has lost a prized possession that turns out to be a treasure worth killing for.
The start of a thrilling new crime series featuring Detective Chief Inspector Louisa Smith from a sensational, authentic crime fiction voice.  In the crisp, early hours of an autumn morning, the police are called to investigate two deaths. The first is a suspected murder at a farm on the outskirts of a small village. A beautiful young woman has been found dead, her cottage drenched with blood. The second is a reported suicide at a nearby quarry. A car with a woman's body inside has been found at the bottom of the pit. As DCI Louisa Smith and her team gather evidence over the course of the next six days, they discover a shocking link between the two cases and the two deaths—a bond that sealed these women's terrible fates one cold night, under a silent moon.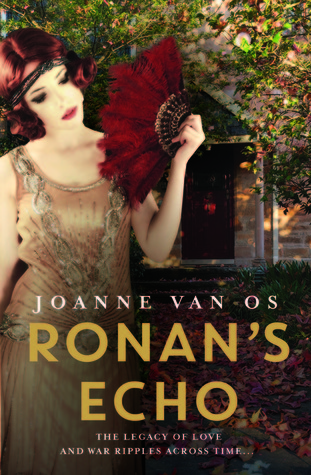 In 1916 twin brothers Denny and Connor Ronan are eager to get to the war before it's all over; Bridie O'Malley, their childhood friend and the woman they both love, watches them leave, understanding too late that war is about more than heroes and handsome boys in uniform. Nearly a century on from the disastrous battle of Fromelles, forensic anthropologist Kat Kelso, Bridie's great granddaughter, is in France identifying the recovered bodies of lost Australian soldiers. The discovery of her own relative amongst the dead men begins the unravelling of a hundred years of family history, lies and secrets.
 'If a black dog appears along the old corpse way, the route a funeral procession takes to the churchyard, it is thought to be escorting the dead soul to the afterlife. A black dog sighting without a funeral procession, however, is supposed to foreshadow death.' For Doctor Dody McCleland, the unearthing of an ancient skeleton in a dry riverbed is a welcome break from the monotony of chaperoning her younger sister at a country house near the isolated hamlet of Piltdown. But when she begins her analysis of the bones, Britain's first female autopsy surgeon discovers they are much more recent – and they are the result of murder. With Chief Inspector Matthew Pike's help Dody begins to investigate. Soon she finds herself pitted against ugly traditionalism, exploitation, spectral dogs, a ghostly hunt and a series of events that not only threaten her belief in scientific rationalism, but threaten her life itself.
'You wouldn't get involved, Johnny, would you? What about those terrible bombs? You wouldn't do a bad thing, would you?' In this passionate and heart-wrenching debut novel by Irish writer Mark Mulholland, we meet Johnny Donnelly — an intense young man who is in love with books, with his country, and with the beautiful Cora Flannery. But in his dark and secret other life he shoots British soldiers: he is an IRA sniper. How can this be? As his two worlds inevitably move towards a dramatic collision, Johnny takes us on a journey through the history, legends, and landscapes of his beloved Ireland. In the end, Johnny has to make sense of his inheritance and his life, and he does so in a riveting, redemptive, and unforgettable climax. Told in Johnny's unique voice, and peopled by a cast of extraordinary characters, A Mad and Wonderful Thing tells its tale lightly, but pulls a heavy load. It takes us beyond the charming, familiar, and often funny experiences of everyday life to the forces that bind people together, and that set them against each other — and to the profound consequences of the choices that they make.
While you are here…
Vote for Book'd Out in the Best Australian Blog Awards. Click the image below and look for Book'd Out (listed alphabetically). I'd appreciate your support!